I'm a bit shocked at which books ended up in which slots for this installment of Read One, Skip One. I picked up Never Leave Your Dead thinking I'd take a peek, but probably not end up reading the whole thing. And, I really expected to love Listen to Me based on my feelings about Hannah Pittard's last book, Reunion.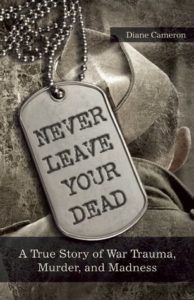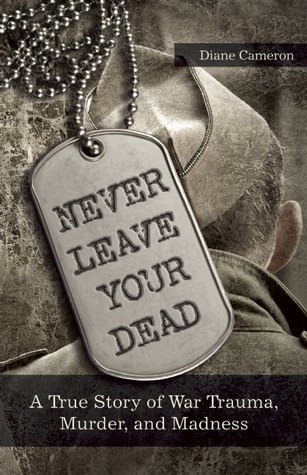 Never Leave Your Dead by Diane Cameron
Nonfiction – War (Released June 7, 2016)
176 Pages
Bottom Line: Read it.
Affiliate Link: Buy from Amazon

Source: Publisher (Central Recovery Press)

Plot Summary: The true story of Donald Watkins, a WWII veteran (and the author's stepfather) who murdered his first wife and mother-in-law long after returning from the China theatre.
My Thoughts: I have to be honest…this book was a total surprise for me. The story sounded interesting, but I had no idea truly how interesting it would turn out to be. I could not stop reading (despite the tiny print of my PDF-formatted ARC) and I ended up taking so much away from these compact 176 pages! Though the writing and story-telling is a bit choppy, the story of Donald Watkins blew my mind. He likely suffered from PTSD 40 years before it was acknowledged by the military and received years of counter-productive treatments. In telling Donald's story, Cameron explores the history of mental illness as it relates to the military, conditions at an infamous mental hospital (St. Elizabeth's), and a little known part of WWII (the American pre-Pearl Harbor presence in China and POW Camp Palawan).
I was almost equally enthralled with the story of Cameron discovering and pursuing Donald's story. The book is structured in the order in which Cameron learned each new piece of Donald's background, giving the reader a sense of her emotional journey. Never Leave Me Dead is quite an eye-opening read if you're at all interested in trauma and recovery, PTSD (particularly in returning soldiers), less well-known parts of WWII, and/or the history of mental illness treatment. It's going on my 2016 Summer Reading, Great Books Under 300 Pages, and Books for Guys lists.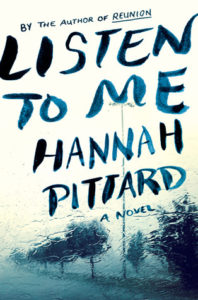 Listen to Me by Hannah Pittard
Fiction (Released July 5, 2016)
192 Pages
Bottom Line: Skip it.
Affiliate Link: Amazon

Source: Publisher (Houghton Mifflin Harcourt) via NetGalley

Plot Summary: Married couple Mark and Maggie reflect on the state of their marriage and Maggie's recovery from a recent mugging during a cross-country road trip with their dog, Gerome.
My Thoughts: I'm surprised to be writing this type of review for a Hannah Pittard book, as I loved her last novel, Reunion. Her latest effort is one of those books with a vague (but appealing to me) publisher's blurb headline: "A modern gothic about a marriage and road trip gone hauntingly awry." But, I now realize the vagueness probably has more to do with the central premise being fairly unclear. 
Even after finishing the book, I'm still unsure what it was truly about. It's somewhat about the small resentments and slights of a marriage that accumulate to become big and intolerable and somewhat about recovering from trauma within a marriage…with Mark's odd obsessions with the environment and the Internet destroying society running through it. These last bits felt like they were included to make some broader points about the world, but they didn't fit the story.
A meandering book like this can work for me, but the writing needs to sparkle. And this writing was good, but not sparkling. In my June 13 reading update, I said about the prospect of digging into Listen to Me: "I'm hoping she tackles marriage with the same irreverence she applied to death and family in Reunion!" Maybe this is a case of having inaccurate expectations, but I really missed that irreverent tone here.