Hosted by The Book Date.
I actually got a ton of reading done last week! It's amazing what cutting my workout time in half (to rest for this weekend's Sprint Triathlon) allows me to get done. Alas, it's not going to become a habit as the reduced workouts left me feeling totally off balance physically. Back to normal this week…
I finished reading…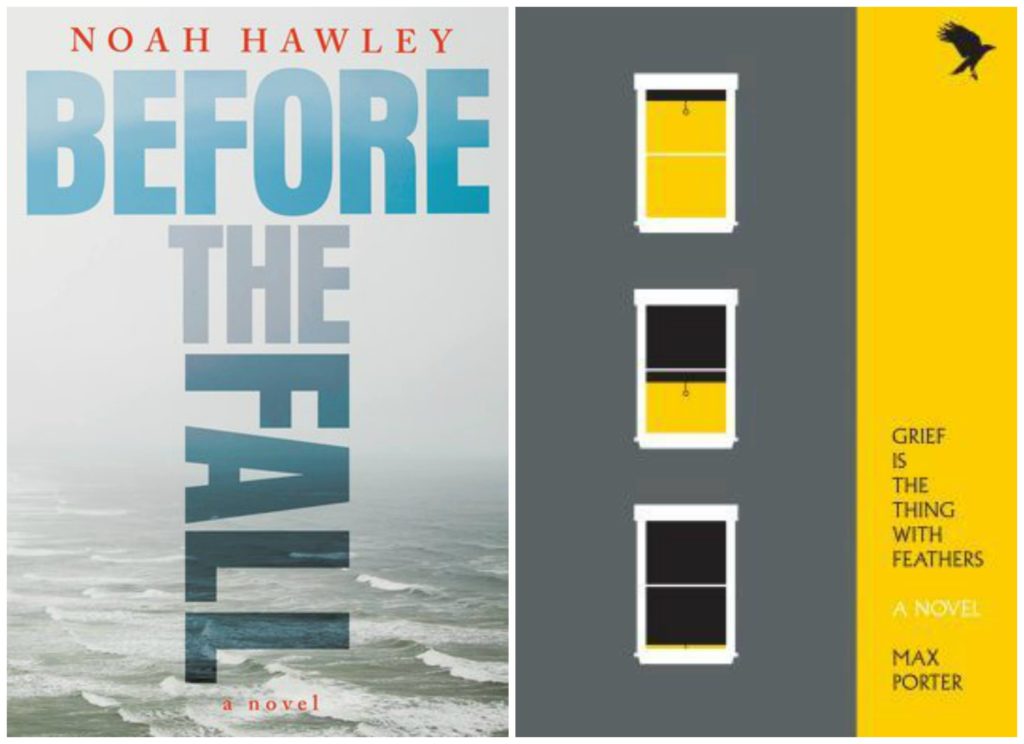 Before the Fall by Noah Hawley (May 31, 2016)
Solid thriller, though the ending fizzled a bit for me. Mini review to come.
Affiliate Link: Buy from Amazon
Grief is the Thing with Feathers by Max Porter (June 7, 2016)
Despite misgivings (i.e. the words "part poetry" in the book's description, which does not get me excited), some rave reviews convinced me to pick up this debut novel/novella about a crow visiting a grieving father and his sons to help them heal following their wife's/mother's death. But, I'm sad to say it just didn't work for me. There were some beautiful passages about grief, but the sections narrated by the crow literally made no sense to me. Still counting myself squarely in the "no poetry" camp…
I'm currently reading…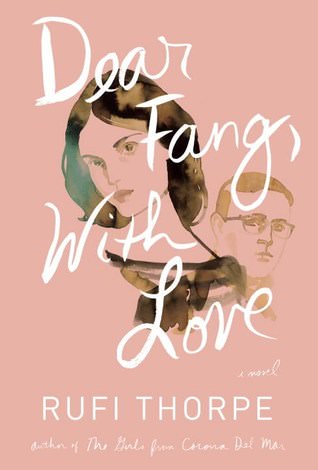 Dear Fang, With Love by Rufi Thorpe (May 24, 2016)
I'm almost halfway through this novel about a seventeen year-old girl named Vera…whom I ADORE so far. 
Upcoming reading plans…

Listen to Me by Hannah Pittard (July 5, 2016)
This "modern gothic about a marriage and road trip gone hauntingly awry" (Goodreads) is by the author of Reunion, one of my favorite books of 2014. I'm hoping she tackles marriage with the same irreverence she applied to death and family in Reunion!
Stamford KIC IT Sprint Triathlon Race Recap
I was really nervous about this race because the forecast called for 20-30 mph winds…not ideal, especially for biking! But, I was glad to be racing with a buddy who has done a bunch of triathlons. It made the day so much more relaxing and fun!
The day was gorgeous and surprisingly calm at the start of the race. I felt great during my swim (1/2 mile, [11:46]) and bike (13.9 miles, [48:31]). The wind picked up considerably during the last few miles of the bike and I was glad to be getting off the course.
And then came the run. As usual for me, I felt horrible the first 1.8 miles…it's not so much my legs, more that I feel like I'm going to throw up. This has happened to me every time I go a triathlon…WHY?! I also went out a little faster than planned even though I felt like I was dragging ([8:45]). Mile 2 had a huge hill and a slow split ([9:25]), then a downhill final 1.5 miles with heavy winds at my back rejuvenated me a bit ([8:56], [8:32] pace for last 1/2 mile). Here's the kicker: the run is supposed to be a 5K (3.1 miles), but my Garmin said 3.56 miles (time of [32:08])…just cruel! But, all in all a great day and I ended up winning the Females 35-39 division with a time literally almost equaling my personal best ([1:34].49 vs. my PR of [1:34].46).