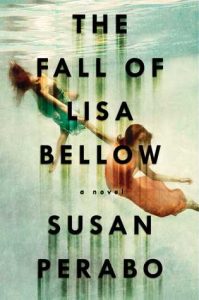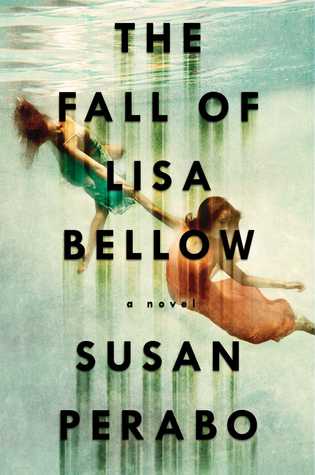 The Fall of Lisa Bellow
by Susan Perabo
Fiction – Debut (Released March 14, 2017)
352 Pages
Bottom Line: Read it.
Affiliate Link:

Source: Publisher (Simon & Schuster)
Plot Summary: After Meredith Oliver witnesses the abduction of a her classmate (but not necessarily friend), Lisa Bellow, she and her entire family struggle to process the impact of being the one left behind.
My Thoughts: I adored Susan Perabo's short story collection, Why They Run the Way They Do
 (my review), so was thrilled to hear her first full length novel was coming out this year. While I still prefer Why They Run the Way They Do, The Fall of Lisa Bellow is a psychologically suspenseful novel that gets to the nasty little heart of things (thank you, Catherine!), a type of story I'm always game for. This story is not about what happened to Lisa Bellow, but about the survivors and survivor's guilt. It's about the often ungenerous, but brutally honest thoughts, of those who escaped the worst. And, it's about the minefield of life as a middle school girl. Perabo's biting portrayal of middle school made me alternately chuckle and cringe…just like actual middle school.
Lisa looked at her. There was the look. This was why everyone hated her. This was why middle school girls had stomachaches when they woke up in the morning. This was why girls were afraid to read the next text, or turn the corner into the cafeteria. This was why Jules could think, why they all could think, all the girls who were not her friends, why they could all secretly think: Good riddance.
My major gripe lies with the publisher's blurb, which calls The Fall of Lisa Bellow "gripping" and "suspenseful," leading readers to expect a page turner. The suspense here is the emotional type rather than "what happens next" type, and readers going in expecting the latter will likely be disappointed. I'd call it more of a coming of age novel with a crime in the background than a page turning mystery.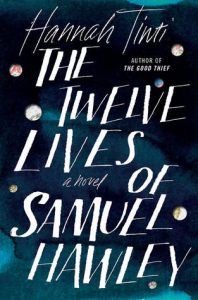 The Twelve Lives of Samuel Hawley by Hannah Tinti
Fiction (Released March 28, 2017)
400 Pages
Bottom Line: Skip it.
Affiliate Link: Amazon

Source: Publisher (The Dial Press)
Plot Summary: Following a life of crime, Samuel Hawley and his daughter (Loo) move back to Loo's mother's hometown of Olympus, Massachusetts, where Loo begins to unravel her father's past and how her mother died.
My Thoughts: This novel has gotten a ton of pre-publication hype and two fellow bloggers whose tastes I usually agree with loved it (Novel Visits, It's Tara Leigh). It was also marketed as a coming of age novel / thriller, which sounded right up my alley. Unfortunately, The Twelve Lives of Samuel Hawley was just okay for me and I'm having trouble understanding all the hype.
The story alternates between Loo and Samuel navigating life in Olympus (the "coming of age" portion of the story) and chapters explaining each one of Samuel's twelve bullet scars (the "thriller" portion of the story), with the two threads converging towards the end. I enjoyed the coming of age aspect (Loo/Samuel sections) of this structure, but after multiple "thriller" chapters (i.e. the bullet sections), I started to get bored with all the violence. With an exception or two, these chapters seemed senseless and the stories began to run together in my head. By the 75% mark, I began skimming just to find out how things would end.