I hope everyone was able to rest and recover a bit this weekend. I definitely didn't expect to need a "recovery weekend" only one week into 2021, but here we are. But, we always have books…
Podcast
There will not be a new podcast this week.
Last week was the Winter 2021 Book Preview and next week will be Behind-the-Scenes of Judging the Aspen Words Prize with Sara Hildreth of @fictionmatters (January 20). 
On the Blog
Hosted by The Book Date.
This post contains affiliate links (plus: here's your Amazon Smile-specific affiliate link
), through which I make a small commission when you make a purchase (at no cost to you!).
I finished reading…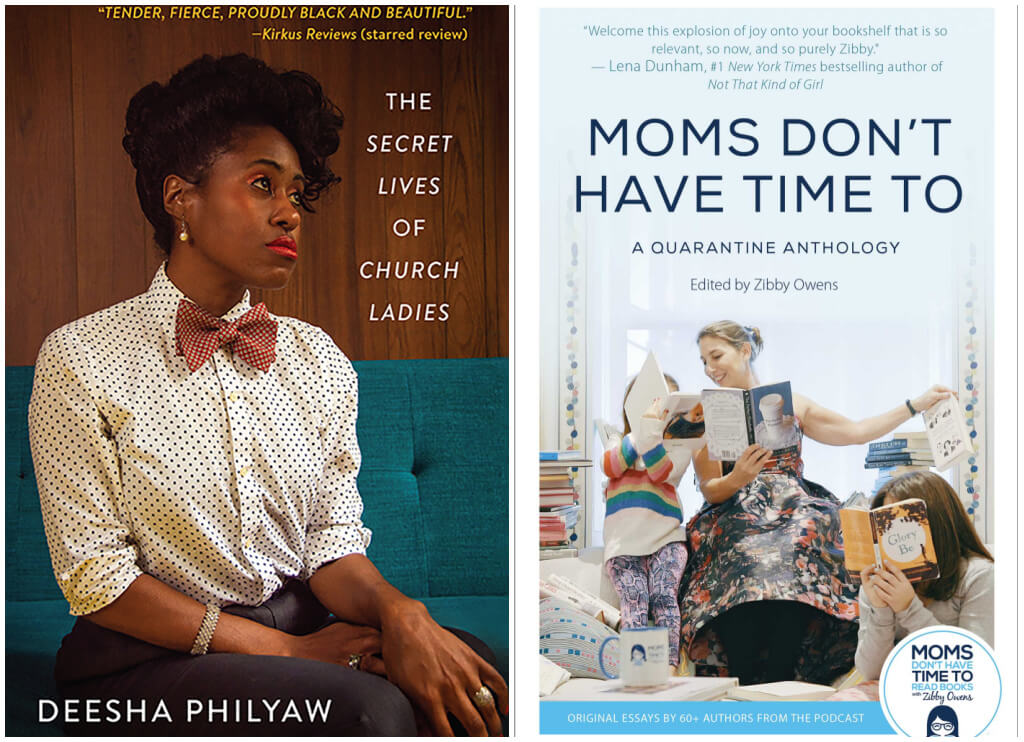 The Secret Lives of Church Ladies by Deesha Philyaw (September 1, 2020)
Subtle and excellent. Philyaw's writing reminded me of Danielle Evans's in The Office of Historical Corrections and Curtis Sittenfeld's in You Think It, I'll Say It. More to come in a bonus podcast episode for patrons!
Affiliate Link: Buy from Amazon
Moms Don't Have Time To: A Quarantine Anthology by Zibby Owens (February 16, 2021)
Zibby Owens is the host of the Moms Don't Have Time to Read Books Podcast (and a guest on Ep. 49 of my show). In this anthology (the proceeds of which go to a foundation she started for COVID-19 research in honor of her husband's late grandmother and mother), authors who have been guests on Zibby's podcast share their thoughts on reading, eating, exercising, breathing, and sex in the time of quarantine. I read an essay or two every night before bed and it was a calming way to end the day. 
Affiliate Link: Buy from Amazon
I'm currently reading…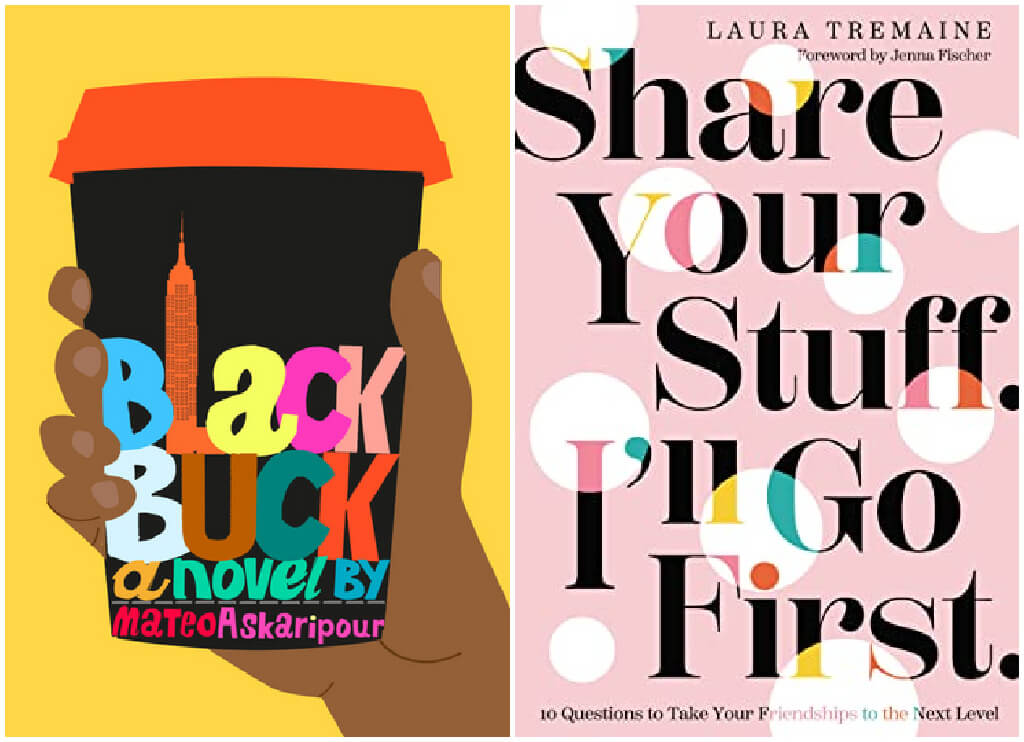 Black Buck by Mateo Askaripour (January 5, 2021)
I confess I almost DNF'd this one around 36% because I was getting tired of the over-the-top sales culture schtick, but I kept going and I'm super into it now at 56%. Stuff has started happening and the story is going deeper into the central characters (and farther away from the repetitive sales company hazing schtick).
Affiliate Link: Buy from Amazon
Share Your Stuff. I'll Go First by Laura Tremaine (February 2, 2021)
Laura Tremaine is the host of the 10 Things to Tell You Podcast and focuses on helping women be more open and vulnerable in their lives. This part memoir / part workbook is so far (I'm about 45 pages in) perfect for a New Year reflection exercise. And, Laura is super relatable (but, I already knew that from her podcast!).
Affiliate Link: Buy from Amazon
Upcoming reading plans…
The Bad Muslim Discount by Syed Masood (February 2, 2021)
A debut novel about two immigrant families that become intertwined told with irreverent humor. 
Affiliate Link: Buy from Amazon
How was your reading week?
Pin this post…