I feel like I didn't read at all last week because I finished two books very early in the week and then floundered around with a couple DNF's before finally finding my groove again on Friday…only to be waylaid by a weekend with little downtime. 
I usually read mostly backlist in December, but I've been picking the wrong backlist books and not much has been working for me. But, I have been thrilled with the 2020 releases I've been mixing in with the backlist duds!
Podcast
The regular podcast will be going on break for the month of December, but BONUS EPISODES for Patrons will NOT be going on break! I'm releasing two fun year-end episodes for Patrons (2019 Wrap-Up with Susie from Novel Visits and Goodreads Choice Awards Breakdown with Carla from Happiest When Reading). Support the show on Patreon for $5/month to get access to these bonus episodes!
New on the Blog
Hosted by The Book Date.
This post contains affiliate links (plus: here's your Amazon Smile-specific affiliate link
), through which I make a small commission when you make a purchase (at no cost to you!).
I finished reading…
Mystic River by Dennis Lehane (February 1, 2001)
I'm a little over halfway through this literary mystery and, after a bit of a slow start, it's now off to the races. In this case, the slow start wasn't a bad thing. This is a story about a community with a mystery involved, so the slow beginning was Lehane developing this community and its characters, which I'm fine with.
Affiliate Link: Buy from Amazon
Tell Me a Story: My Life with Pat Conroy by Cassandra King Conry (October 29, 2019) – AUDIOBOOK
Are you surprised I jumped on this audiobook soon after it was released?! I already reviewed it in my Best Audiobooks I Listened to in 2019 (Second Half) post.
Affiliate Link: Buy from Amazon
I'm currently reading…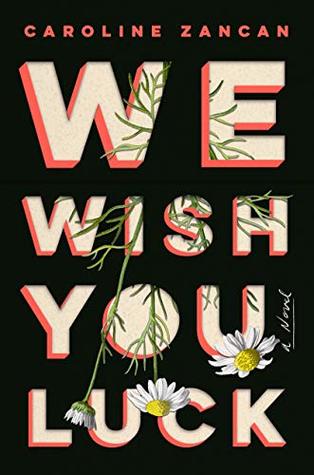 We Wish You Luck by Caroline Zancan (January 14, 2020)
Susie from Novel Visits put this campus novel (an MFA Program) on my radar and I've had great luck with books published by Riverhead lately. I'm about 30% in…and the writing is fantastic and there is simmering tension that things are going to combust at some point. An awesome start!
Affiliate Link: Buy from Amazon
I tried, but wasn't feeling…
If you've followed my Instagram stories lately, you know I wanted to give J. Courtney Sullivan a try, I sampled both Maine and Saints for All Occasions and was bored. I'm not even counting them as DNF's because I literally dipped my toe in to the first 10-15 pages or so of each to decide whether I wanted to read them.
Plainsong by Kent Haruf (October, 1999)
DNF at 18%
I loved Haruf's Our Souls at Night (my review), so I've been wanting to try some of his earlier books. Just like with J. Courtney Sullivan, I was just bored. There were glimmers of something interesting coming, but they were too few and far between. When Susie from Novel Visits told me she had DNF'd it too, that sealed the deal for me.
Affiliate Link: Buy from Amazon
Upcoming reading plans…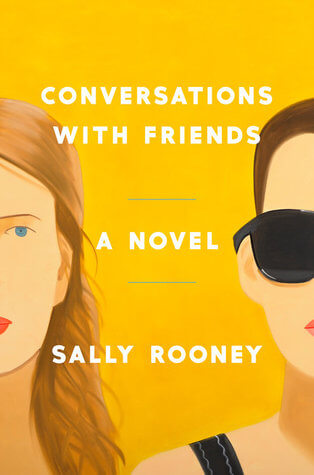 Conversations with Friends by Sally Rooney (May 25, 2017)
I loved Sally Rooney's latest novel (Normal People, my review), so I've been looking forward to trying her debut novel. It's got mixed reviews on Goodreads, but so does Normal People. I think she's one of those authors that's not for everyone.
Affiliate Link: Buy from Amazon
How was your reading week?
Pin this post…