We're in the middle of a massive multi-day rain storm (schools were even canceled on Friday because of flash flooding)…the likes of which I don't think I've ever seen in my life! I'm just hoping the many very tall pine trees in our yard stay firmly rooted in the ground and don't end up toppling into our house. 
The good news is…my 2018 Summer Reading List went live last week! I've got books in 4 categories: Something Fun, Something Intense / Fast-Paced, Something With a Bit of Substance, and Something Different. And, this year I chose a #1 pick for each category and have a printable cheatsheet you can take to the bookstore or library! Bookmark this post because I'll be adding new books to the list all summer!
Hosted by The Book Date.
This post contains affiliate links (plus: here's your Amazon Smile-specific affiliate link
), through which I make a small commission when you make a purchase (at no cost to you!).
Giveaway 
In case you missed it on Instagram this weekend, I'm teaming up with Tupelo Style (@tupelostyle) and Richmond Real Estate Mom (@richmondrealestatemom) for a giveaway of The Female Persuasion (one of my favorite books of the year so far!) OR the cute earrings in this picture! Tupelo Style is an online consignment shop specializing in high-end clothing (adults and kids)…they'll sell your stuff you're ready to purge and you can pick up some great deals on their Instagram account! I recently bought a cool bracelet for just $10.
Giveaway ends at midnight EST tonight (Monday May 19). To enter, like both Sarah's Book Shelves and Tupelo Style and tag 2 friends!
I finished reading…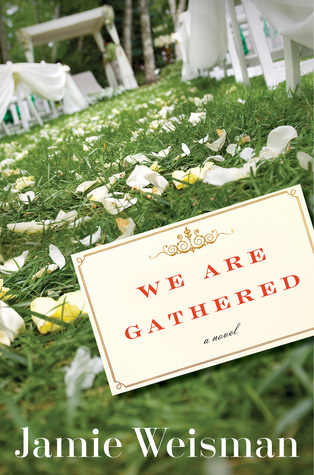 We Are Gathered by Jamie Weisman (June 5, 2018)
I thought this would be a light, fun read and a good candidate for my 2018 Summer Reading Guide. It was not at all what I expected and wasn't right for the Summer Reading Guide, but I liked it! Mini review to come.
I'm currently reading…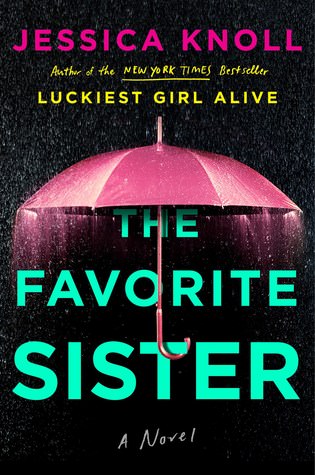 The Favorite Sister by Jessica Knoll (May 15, 2018)
I'm about 25% through this novel about a fictional reality TV show similar to Bravo's Real Housewives franchise. And, I'm really liking it despite DNFing Knoll's first novel (Luckiest Girl Alive). It's chock full of behind-the-scenes reality TV secrets and passive-aggressive sister dynamics. We'll see how things progress…
Upcoming reading plans…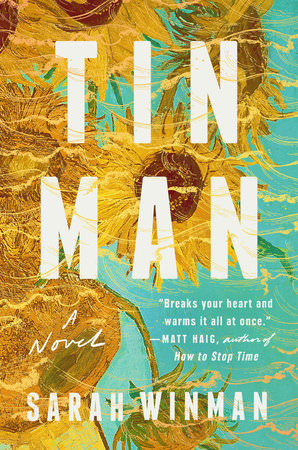 Tin Man by Sarah Winman (May 15, 2018)
This novel about a friendship comes highly recommended by Susie at Novel Visits (she said it's for fans of The Heart's Invisible Furies, my favorite book of last year!) and my library hold just came in!
I was reading…
One Year Ago: Apparently, I didn't post anything!
Two Years Ago: I was reading a powerful, underrated gem.
How was your reading week?