Last week was the first week my kids were able to attend camp (small, outdoor camps)…and it was great for all of us. They do so much better when they're able to get out of the house for part of the day and I do better when I have some time to work uninterrupted. Win, win.
On the reading front, I'm almost done with July releases and I've been fitting in some free range reading as well. 
Podcast
A full length episode featuring my Favorite Books by Black Authors aired last week (Wednesday, June 17).
A full length episode about all things book marketing featuring Morgan Hoit (Associate Marketing Manager, @nycbookgirl) is coming this week (Wednesday, June 17).
On the Blog
Hosted by The Book Date.
This post contains affiliate links (plus: here's your Amazon Smile-specific affiliate link
), through which I make a small commission when you make a purchase (at no cost to you!).
I finished reading…
Running by Natalia Sylvester (July 14, 2020)
I really enjoyed this YA novel about a Cuban-American teenager living in Miami whose Dad is running in the Republican Primary for President. It's incredibly timely and it doesn't feel overly YA (a positive for me!). Mini review to come. 
Affiliate Link: Buy from Amazon
The Loyalties by Delphine de Vigan (July 21, 2020)
This short book was…odd. I liked parts and the premise was interesting, but it felt unfinished. Mini review to come.
Affiliate Link: Buy from Amazon
I'm currently reading…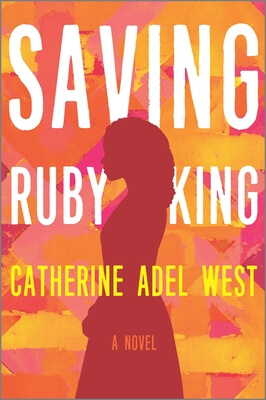 Saving Ruby King by Catherine Adel West (June 16, 2020)
I'm about 60% through this debut novel about a young black girl living on Chicago's South Side dealing with family secrets and tremendous loss and it is EXCELLENT! I'm glad I'm sneaking it in right now because, unless something goes off the rails in the last 40%, it will absolutely make my Best Books of 2020 (So Far) list! 
Affiliate Link: Buy from Amazon
Upcoming reading plans…
Kings County by David Goodwillie (July 28, 2020)
This novel about star-crossed lovers in Brooklyn comes from one of my new favorite imprints (Avid Reader Press, the same one who brought us The Only Plane in the Sky).
Affiliate Link: Buy from Amazon
How was your reading week?
Pin this post…