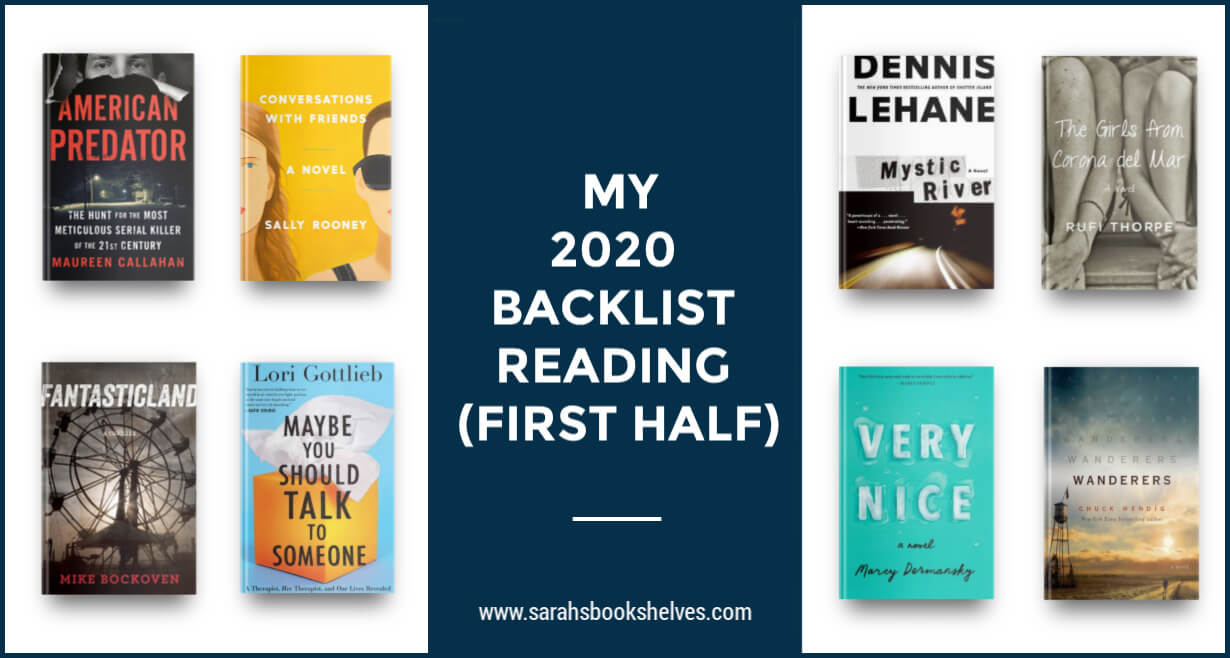 I don't get to read a ton of backlist books throughout the year, but I'm trying to make more of an effort to work backlist books into my reading. So, I wanted to share the backlist books I've read and loved over the past six months or so.
I also listen to a lot of backlist on audio, but I talk about those books in an audiobook round-up post (my most recent audiobook round-up). 
This post contains affiliate links (plus: here's your Amazon Smile-specific affiliate link
), through which I make a small commission when you make a purchase (at no cost to you!).
My 2020 Backlist Reading (First Half)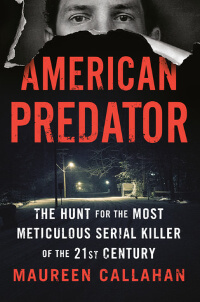 American Predator
by Maureen Callahan
Nonfiction – True Crime (Released July 2, 2019)
299 Pages
Affiliate Link: Buy from Amazon
Source: Library (Publisher: Viking)

Plot Summary: The true story of Israel Keyes, one of the "most ambitious and terrifying serial killers of modern history," whose exploits never made it into the news like Ted Bundy or Jeffrey Dahmer.
My Thoughts: I love true crime and this one was one of the most riveting (and terrifying…maybe avoid reading it at night?) I've ever read. Callahan, a journalist at the New York Post, spent years interviewing people in law enforcement and Keyes's friends / family, and investigated classified FBI files to tell this story. I've discovered I like my true crime to actually include the perpetrator (i.e. I don't like true crime about unsolved crimes…except I'll Be Gone in the Dark). I like to get into the psyche of a serial killer…I'm fascinated / horrified by how such a person can exist (what does this say about me?!). American Predator does this well as it contains Keyes himself talking about what he'd done and criminal profilers' views on his psyche and on the psyches of serial killers in general. I started reading it at the beach and you wouldn't think it would be a great beach read, but it actually was…it's incredibly readable, and the beach setting tempered how terrifying the book was. If you liked In Cold Blood or The Stranger Beside Me, American Predator is for you!
Payne thought of a documentary he'd seen the other night about ambush predators: animals that kill with lightning speed and vanish just as fast. That's what this guy is, Payne realized. A true ambush predator.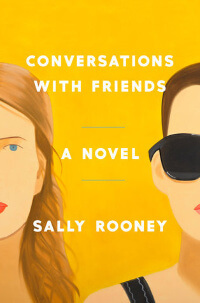 Conversations with Friends
by Sally Rooney
Literary Fiction (Released May 25, 2017)
304 Pages
Affiliate Link: Buy from Amazon
Source: Library (Publisher: Hogarth)

Plot Summary: Bobbi and Frances (an ex-couple) become friends with an older, married couple and the relationship between the four of them becomes more intertwined than they ever imagined.
My Thoughts: I loved Sally Rooney's sophomore novel, Normal People (my review), so I knew I wanted to go back and try her debut. If you loved Normal People, you'll probably like Conversations with Friends…they have a similar style. They both deal with pretty messed up relationships and feature dislikable characters who sometimes don't communicate with each other and make inexplicable decisions (so, if this is not your thing as a reader, steer clear). While I didn't think Conversations with Friends was as good as Normal People, I could see how it was a stepping stone for Rooney to get to Normal People…and, I really liked it. I was invested in seeing how these relationships would turn out. The relationships felt very European to me (not surprising since Sally Rooney is Irish) in that they were complicated in a way that many people would probably have issues with, but that these characters often seemed unbothered by. PS – the publisher's synopsis gives way too much away.  
I can't remember if I thought about this at the beginning. How it was doomed to end unhappily.
Fantasticland
by Mike Bockoven
Fiction – Horror (Released October 11, 2016)
272 Pages
Affiliate Link: Buy from Amazon
Source: Purchased (Publisher: Skyhorse)

Plot Summary: When Hurricane Sadie hits Florida, a skeleton crew of teen employees at the Fantasticland amusement park stays behind to take care of the park. Weeks later, the National Guard finds a horrible scene full of dead bodies hanging from lampposts and heads on stakes.
My Thoughts: Jordan (@jordys.book.club) talked about this horror novel on podcast Episode 43 and despite my aversion to horror, it sounded fascinating! The story is told through a series of first person interviews included in a fictional journalist's book about this fictional event…making it feel a bit like an oral history. I loved this structure and think it was key to making such an outrageous story work because it made these events feel more real. The structure also enables a lot of speculation about how a group of normal teens could devolve into a Lord of the Flies situation in such a short amount of time…it was basically the deconstruction of a tragedy. I loved the analysis of group psychology and the power of rumors and fear. And, certainly, gory things happen, but I didn't have any trouble reading those particular scenes. I've had more trouble with certain scenes in some traditional literary fiction. I read Fantasticland in a day and a half on the beach…and, weirdly (or not so weirdly given my experience with American Predator…see above), it made a riveting beach read!
I know now what I suspected then—that a cocktail of immense fear, absolute freedom, rising uncertainty, boredom, and raging hormones turned an amusement park into a tribal battle ground.
Maybe You Should Talk to Someone
by Lori Gottlieb
Nonfiction – Memoir / General Nonfiction (Released April 2, 2019)
432 Pages
Affiliate Link: Buy from Amazon
Source: Library (Publisher: Houghton Mifflin Harcourt)

Plot Summary: Gottlieb shares her work with four patients (a cancer patient, an "asshole" TV writer who's having trouble in his marriage, a young lost girl with an alcohol problem, and a 70 year old with life regrets), as well as her work with her own therapist.
My Thoughts: This book got so much hype over the past year or so and I wasn't sure if I would like it, but I did to the tune of 4.5 stars! It feels like part memoir, part behind-the-scenes of how therapy works, and part self-help. Parts of it are universally applicable to many different kinds of people and problems and it caused me to self-reflect. It was a bit like getting some therapy for myself while reading and I highlighted so much! She covers relationships, breakups, death, grief, happiness, parenting, addiction, and more. And, it's super readable…even when she weaves in academic research (i.e. the opposite of what happened in The Great Pretender).
Of all my credentials as a therapist, my most significant is that I'm a card-carrying member of the human race.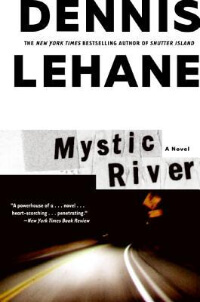 Mystic River
by Dennis Lehane
Fiction – Literary Mystery (Released February 1, 2001)
496 Pages
Affiliate Link: Buy from Amazon
Source: Library (Publisher: William Morrow)

Plot Summary: Thirty years after Dave Boyle got in a stranger's car while Jimmy Marcus and Sean Devine watched, Jimmy's daughter is murdered, Sean is assigned to the case, and the three men find themselves thrown together again.
My Thoughts: I've had a great run of literary mysteries this year and I'm finding that these are what I should be picking up instead of psychological thrillers. Angie Kim (author of Miracle Creek) first put Mystic River on my radar when she recommended it on Ep. 22 of the podcast and again when she wrote this article for Vulture about how she deconstructed Mystic River to figure out how to write Miracle Creek. Mystic River started out a bit wordy, but I realized Lehane was developing his characters and the fictional community of East Buckingham, MA (outside of Boston). And, while Mystic River is a mystery, it's first and foremost a story about this community, class, and whether or not people change. It's a fast read for such a long book and, while I did guess the outcome towards the end, I spent every moment leading up to that changing my mind a million times about what happened to Katie Marcus. Mystic River is a solid literary mystery and I'd also recommend picking up Lehane's latest, Since We Fell (my review).
You felt it in your soul, no place else. You felt the truth there sometimes—beyond logic—and you were usually right if it was a type of truth that was the exact kind you didn't want to face, weren't sure you could. That's what you tried to ignore, why you went to psychiatrists and spent too long in bars and numbed your brain in front of TV tubes—to hide from hard, ugly truths your soul recognized long before your mind caught up.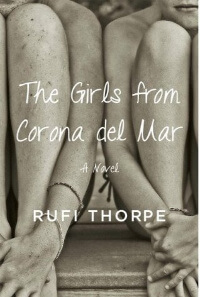 The Girls of Corona del Mar
by Rufi Thorpe
Fiction – Literary (Released July 8, 2014)
256 Pages
Affiliate Link: Buy from Amazon
Source: Library (Publisher: Knopf)

Plot Summary: Childhood best friends Mia and Lorrie Ann attempt to maintain their friendship as they become adults and face quite different life circumstances.
My Thoughts: After loving Thorpe's latest novel, The Knockout Queen (my review), I was excited to go back and read her debut. Susie from Novel Visits loved it and I'd heard it was similar to The Knockout Queen. The Girls from Corona del Mar is darker than you'd expect based on the title (yes, it is somewhat sad!), but not if you're familiar with Rufi Thorpe. It's just the right amount of weird for me…weird enough to stand out, but not too far out there. It's about suffering, caregiving, being a martyr, luck, the ripple effects of life decisions, and maintaining old friendships when your lives go in drastically different directions. There's some strange philosophy and ancient language tangents I could've done without, but they didn't take up too much of the book. And, this is a character-driven story that does not end with a perfectly tied bow (I know these kinds of books don't work for some readers). Although I didn't love this one quite as much as The Knockout Queen, I was still immersed and love spending time with Rufi Thorpe's voice! 4 stars!
In a way, Lorrie Ann made me everything I am, for my personality took shape as an equal and opposite reaction to who she was, just as, I am sure, her personality formed as a result of mine.
Very Nice
by Marcy Dermansky
Fiction – Brain Candy (Release Date: July 2, 2019)
290 Pages
Affiliate Link: Buy from Amazon

Source: Library (Publisher: Knopf)

Plot Summary: After sleeping with him once, Rachel Klein's writing professor (famous novelist Zahid Azzam) unexpectedly becomes a summer houseguest at her parents' Connecticut home, living with Rachel and her newly separated mother (Becca).
My Thoughts: Can I call a novel "dark Brain Candy?" That's what Very Nice felt like. It's a tornado of awkwardness that you know is going to touch down at some point and wreck havoc, but you don't know when or how. It's been compared to a Bravo TV show, but I think it's more simmering than that (there's nothing simmering about Bravo). It's about a power struggle between mother and daughter and there are no truly likable characters. The ending was a little over-the-top, but I read it in 2 days on the beach (and it was the perfect book for that).
She was young and impressionable, so of course she was going to get hurt. That was just part of life. That was part of being alive. We did not have to regret what we had done. It had been nice. Very nice.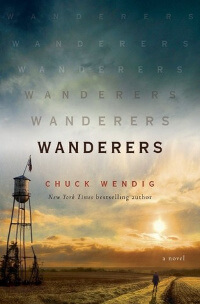 Wanderers by Chuck Wendig
Fiction – Apocalyptic (Released July 2, 2019)
800 Pages
Affiliate Link: Buy from Amazon
Source: Library (Publisher: Del Ray)
Plot Summary: When a growing "flock" of "sleepwalkers" begin walking across the U.S., the CDC must figure out why and what that means for the world.
My Thoughts: I haven't read an 800 page book in years, but this one came highly recommended by Jordan from Jordy's Book Club and Meredith from Currently Reading and it turned out to be readable and addictive…the kind of book where you keep saying "just a few more pages"! The story is about a pandemic (though not exactly like COVID-19) and it was downright eerie to read about these characters grappling with issues similar to what we're grappling with in real life (i.e. whether or not to quarantine, who has the power to do certain things, how the media is reporting on the pandemic, etc). Since Wanderers came out last July and Wendig worked on it for about 5-6 years before that…it's almost like he knew somehow! It reminded me a bit of The Three by Sarah Lotz (my review) in that something super strange happens and the reader gets to watch all the different factions (government, media, religious leaders, etc) react to it. The first half mostly explores the question of what's causing the sleepwalking, while the second half is more about how the world will adjust to this new reality. I preferred the first half and felt the second half (which contained a lot of battles for dominance, which I generally find kind of boring) could've been shorter (I mean, it's rare that I won't say an 800 page book could've been shorter!). But, for an 800 page book, this one reads fairly quickly and, believe it or not, I'm really glad I read it during a real-life pandemic…it made so much of the book more applicable and fascinating. 4 stars – and it's going on my Time to Kill recommendation list (my list of doorstop books)! 
I'm a doctor. I am a man of science. I shouldn't be comparing these people to movie monsters. And that was the key, wasn't it? These were people.
What great backlist books have you read this year?
Pin this post…