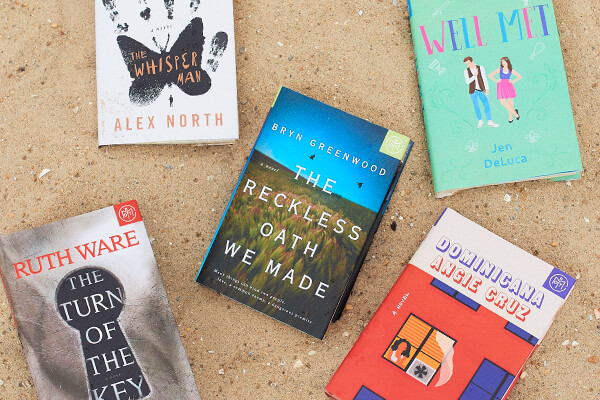 Welcome to my monthly feature "Book of the Month July 2019 Selections: What Book Should You Choose?"! Every month, I provide commentary on the books that are chosen as that month's Book of the Month selections that will hopefully help you choose your pick, and tell you which book(s) I'm going to choose. AND, I provide you with the most up to date version of my Ultimate Guide to the Book of the Month Judges with free, downloadable template (below).
I've loved the selections recently, but this month isn't particularly up my alley. I've tried one of them and it didn't work for me. But, hopefully, one of these will appeal to you!
Choose the best Book of the Month selection for you every time!
I've just updated my Ultimate Guide to the Book of the Month Judges to reflect the February 2018 structural changes that significantly changed the judges that appeared regularly. Here's a free, downloadable template to help you find your go-to BOTM judge!
Book of the Month August 2019 Selections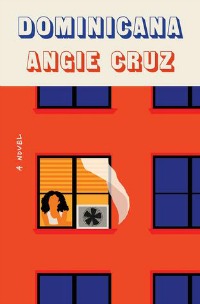 Dominicana
by Angie Cruz
Fiction – Literary (Release Date: September 3, 2019)
336 Pages
Average Goodreads Rating: 4.35 on 49 ratings
Selected By: Idra Novey (Author of Those Who Knew)
Fifteen-year-old Ana Cancion never dreamed of moving to America, the way the girls she grew up with in the Dominican countryside did. But when Juan Ruiz proposes and promises to take her to New York City, she has to say yes. It doesn't matter that he is twice her age, that there is no love between them. Their marriage is an opportunity for her entire close-knit family to eventually immigrate. So on New Year's Day, 1965, Ana leaves behind everything she knows and becomes Ana Ruiz, a wife confined to a cold six-floor walk-up in Washington Heights. Lonely and miserable, Ana hatches a reckless plan to escape. But at the bus terminal, she is stopped by Cesar, Juan's free-spirited younger brother, who convinces her to stay.

As the Dominican Republic slides into political turmoil, Juan returns to protect his family's assets, leaving Cesar to take care of Ana. Suddenly, Ana is free to take English lessons at a local church, lie on the beach at Coney Island, see a movie at Radio City Music Hall, go dancing with Cesar, and imagine the possibility of a different kind of life in America. When Juan returns, Ana must decide once again between her heart and her duty to her family.
My Thoughts:
Dominicana is a coming of age story with a premise similar to A Woman is No Man. Unfortunately, I DNF'd it at 21% because I wanted to feel more connected to the characters and the writing style wasn't for me (it felt a bit too abrupt). However, the Goodreads reviews are excellent and I do think I'm in the minority on this one. Many Goodreads reviewers did feel connected to Ana and she pulled at readers' heartstrings, they mentioned Cruz's vivid descriptions of Dominican culture and life and a couple Dominican reviewers said the portrayal of Dominican life and customs were spot on. They said it was an incredibly inspiring story and would make for great book club discussion. Goodreads reviewers also warned of domestic violence triggers.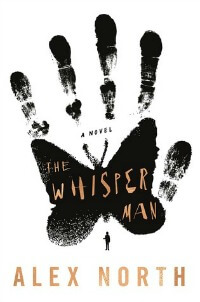 The Whisper Man by Alex North
Mystery / Thriller (Release Date: August 20, 2019)
368 Pages
Average Goodreads Rating: 4.30 on 1,558 ratings
Selected By: Alex Michaelides (Author of The Silent Patient)

In this dark, suspenseful thriller, Alex North weaves a multi-generational tale of a father and son caught in the crosshairs of an investigation to catch a serial killer preying on a small town.
My Thoughts:
The publisher describes this British debut as "for readers of Stephen King, a terrifying and haunting thriller featuring one of the most memorable villains since The Silence of the Lambs." Goodreads reviewers call it creepy, unsettling, unputdownable, scary, and well-paced. It deals with grief and complicated father / son relationships, explores the relationship between a detective and a serial killer behind bars, focuses on the characters, and features multiple POV's. Chelsea from Suspense Thrill rated it 4 stars.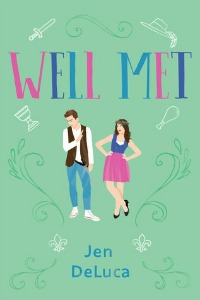 Well Met by Jen DeLuca
Fiction – Rom-Com (Release Date: September 3, 2019)
336 Pages
Average Goodreads Rating: 4.25 on 216 ratings
Selected By: Brianna Goodman (Book of the Month Editorial Team)

Emily knew there would be strings attached when she relocated to the small town of Willow Creek, Maryland, for the summer to help her sister recover from an accident, but who could anticipate getting roped into volunteering for the local Renaissance Faire alongside her teenaged niece? […]

The faire is Simon's family legacy and from the start he makes clear he doesn't have time for Emily's lighthearted approach to life, her oddball Shakespeare conspiracy theories, or her endless suggestions for new acts to shake things up. Yet on the faire grounds he becomes a different person, flirting freely with Emily when she's in her revealing wench's costume. But is this attraction real, or just part of the characters they're portraying?
My Thoughts:
Rom-coms are all the rage these days and this debut is another to add to the genre. It uses the "enemies to lovers" trope (which is apparently very common in romances), much like The Hating Game. Goodreads reviewers said it's heart-warming, and has humor and good banter. They liked the setting of the Renaissance Faire (which is apparently a thing) and the main character of Emily. Christina Lauren (authors of The Unhoneymooners) called it "hilarious, swoony, and captivating" in their blurb.
The Turn of the Key by Ruth Ware
Fiction – Mystery / Thriller (Release Date: September 5, 2019)
384 Pages
Average Goodreads Rating: 4.02 on 886 ratings
Selected By: Sarah Pinborough (Author of Behind Her Eyes and Cross Her Heart)

When she stumbles across the ad, she's looking for something else completely. But it seems like too good an opportunity to miss—a live-in nannying post, with a staggeringly generous salary. And when Rowan Caine arrives at Heatherbrae House, she is smitten—by the luxurious "smart" home fitted out with all modern conveniences, by the beautiful Scottish Highlands, and by this picture-perfect family.

What she doesn't know is that she's stepping into a nightmare—one that will end with a child dead and herself in prison awaiting trial for murder.
My Thoughts:
Ware is the author of In a Dark, Dark Wood (among others) and her fifth novel is apparently a nod to The Turn of the Screw. It's told through letters that Rowan writes to her solicitor from jail. Goodreads reviewers said it's creepy, has a Gothic vibe, and a supernatural element. They mentioned that Heatherbrae house is itself a character and adds to the creepiness, that Rowan is not a likable character, and that this is definitely a slow burn type of mystery. Some also complained that the ending was a bit of a letdown. A blog reader whose taste lines up with mine rated it 2 stars…she lamented the slow pace and overwhelming amount of minutia about the nanny's and children's daily lives and wanted to know more about the parents. Riley Sager called it "diabolically clever" in his blurb. It also got a review in The New York Times Book Review.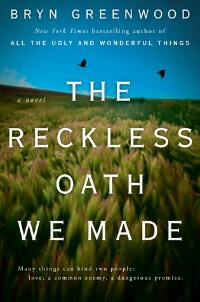 The Reckless Oath We Made by Bryn Greenwood
Fiction – Literary (Release Date: August 20, 2019)
448 Pages
Average Goodreads Rating: 4.22 on 103 ratings
Selected By: Liberty Hardy (co-host of Book Riot's All the Books podcast)
Zee is nobody's fairy tale princess. Almost six-foot, with a redhead's temper and a shattered hip, she has a long list of worries: never-ending bills, her beautiful, gullible sister, her five-year-old nephew, her housebound mother, and her drug-dealing boss.

Zee may not be a princess, but Gentry is an actual knight, complete with sword, armor, and a code of honor. Two years ago the voices he hears called him to be Zee's champion. Both shy and autistic, he's barely spoken to her since, but he has kept watch, ready to come to her aid. 

When an abduction tears Zee's family apart, she turns to the last person she ever imagined–Gentry–and sets in motion a chain of events that will not only change both of their lives, but bind them to one another forever. 
My Thoughts:
Greenwood is the author of All the Ugly and Wonderful Things, which won Book of the Month's Book of the Year Award in 2016 (voted on by the members) and I really liked (my review). Like All the Ugly and Wonderful Things, this one is another complicated love story that deals with a lot of issues (poverty, mental illness, pain, and redemption). Goodreads reviewers said Gentry (the male protagonist) believes he's a knight and actually speaks in Middle English (this is a hard no for me)..and also that he's on the spectrum. They said it's a gritty fairy-tale that's a straight-up romance mixed with crime fiction…and has a lot of narrators. Some readers said they didn't love it as much as All the Ugly and Wonderful Things. The reviews were really divided between people who didn't mind the Middle English adoring it and people that did not being able to get through it.
What Book of the Month August 2019 selection(s) will I choose?
I'm skipping this month.
Make your Book of the Month selections by Tuesday, August 6th.
What book will you choose this month?
This Month's Special Deals
NEW MEMBER DEAL: New members can get a free book when they join. Use code CHASE.
ANNUAL PAYMENT DEAL: BOTM is now a monthly subscription service. However, given that some members preferred paying upfront, they are now offering a 12-month option. Members who sign up for 12 months will pay $149.99/year. That's $12.50/book, instead of the standard price of $14.99/month.
How to Join Book of the Month…
Book of the Month is a subscription service for people who like to try new books from a curated selection and like to read in hardcover format. Through Book of the Month, you can get a hardcover book for generally significantly less than you'd pay in a bookstore or through Amazon. And, you get to try something new that has been vetted by one of Book of the Month's well-read judges!
Sign up for any of the subscription plans below and you get to choose one of five books selected by Book of the Month's panel of judges (including a surprise guest judge). Book of the Month will then mail your chosen book to your house with a cute note. You also have the option to purchase additional books for $9.99 each and to skip a month if you want.
Sign up for a Book of the Month membership (NEW pricing below)!
New members will sign up for a membership that renews monthly:
A book of your choice for $14.99 / month
Add extra books to your shipment for $9.99 each
Skip any month you want
Free shipping, always
Pin this post…