Do you want to know more about the five Book of the Month Club May 2017 selections before making your choice(s)?
Welcome to my monthly feature "Book of the Month Club Selections: What Would I Choose?"! Every month, I provide commentary on the books that are chosen as that month's Book of the Month Club selections and tell you which book(s) I would choose.
In addition to the five July selections, Book of the Month Club is offering two extras this month (which Book of the Month Club members can add to their boxes for only $9.99 each):
Unlike last month, I'm excited about a number of the July selections! I've already read two and really liked one of those! Plus, two other picks are on my TBR list.
Book of the Month Club July 2017 Selections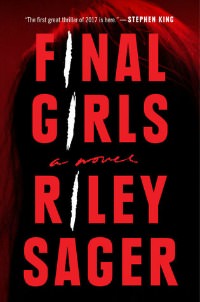 Final Girls by Riley Sager (Release Date: July 11, 2017)
352 Pages
Average Goodreads Rating: 4.09
Selected By: Liberty Hardy (co-host of Book Riot's All the Books podcast)

Ten years ago, college student Quincy Carpenter went on vacation with five friends and came back alone, the only survivor of a horror movie–scale massacre. In an instant, she became a member of a club no one wants to belong to—a group of similar survivors known in the press as the Final Girls.
My Thoughts:
Stephen King called this "the first great thriller of 2017," but he also compared it to Gone Girl, which is somewhat irritating (because this comparison is egregiously overused). I just finished it and thought it was kind of "meh" (2 stars). Renee at It's Book Talk (a blogger whose taste I often agree with) had trouble believing in the story and I agree. It was one of those endings that jumped the shark and I had some issues with Quincy's decision-making along the way. On the flip side, the generally tough Kirkus gave it a starred review and called Sager "a fresh voice in psychological suspense." I should also probably note that I tend to have trouble with thrillers in general.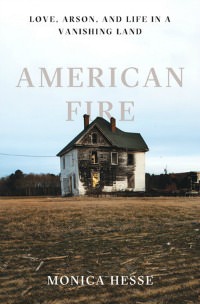 American Fire by Monica Hesse (Release Date: July 11, 2017)
288 Pages
Average Goodreads Rating: 4.09
Selected By: Elizabeth Kiefer (Books & Senior Features Editor, Refinery 29)

Though it's hard to believe today, one hundred years ago Accomack was the richest rural county in the nation. Slowly it's been drained of its industry—agriculture—as well as its wealth and population. In an already remote region, limited employment options offer little in the way of opportunity. A mesmerizing and crucial panorama with nationwide implications, American Fire asks what happens when a community gets left behind. Hesse brings to life the Eastern Shore and its inhabitants, battling a punishing economy and increasingly terrified by a string of fires they could not explain. The result evokes the soul of rural America—a land half gutted before the fires even began.
My Thoughts:
I've had this nonfiction on my TBR list ever since Annie Jones from From the Front Porch podcast recommended it and called it a combination of In Cold Blood
 and Hillbilly Elegy, both of which are completely up my alley. Plus, Annie has steered me right twice recently with Rabbit Cake and Standard Deviation. I'm also hearing American Fire has a page-turner feel, which is somewhat rare for nonfiction. Kirkus gave it a starred review and called it a "true crime saga that works in every respect." I'll definitely be reading American Fire this month!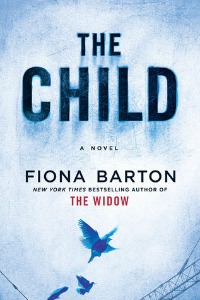 The Child by Fiona Barton (Released: June 27, 2017)
384 Pages
Average Goodreads Rating: 4.05
Selected By: Cristina Arreola (Bustle Books Editor)

As an old house is demolished in a gentrifying section of London, a workman discovers a tiny skeleton, buried for years. For journalist Kate Waters, it s a story that deserves attention. She cobbles together a piece for her newspaper, but at a loss for answers, she can only pose a question: Who is the Building Site Baby?
My Thoughts:
The Child is a psychological thriller by the author of The Widow
(a New York Times bestseller). As you may know, this is not my go-to genre. But, if it is yours, The Child has been getting some good reviews. Author Lee Child said it is "tense, tantalizing, and ultimately very satisfying…definitely one of the year's must-reads." Publisher's Weekly gave it a starred review and cautioned readers that they would be rewarded for patience with the early slow pace with "a stunning, emotionally satisfying conclusion." And, it's received the obligatory comparisons to Gone Girl and The Girl on the Train that get applied to virtually every psychological thriller published over the last few years. My tip to you: take these comparisons with a grain of salt.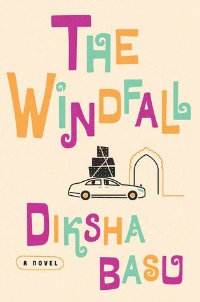 The Windfall by Diksha Basu (Released: June 27, 2017)
304 Pages
Average Goodreads Rating: 3.76
Selected By: Rachel Syme (Writer, Editor, soon to be Random House-published author)

A heartfelt comedy of manners for readers of Seating Arrangements and Crazy Rich Asians, Diksha Basu's debut novel unfolds the story of a family discovering what it means to be nouveau riche in modern India. 
My Thoughts:
The Windfall is a unique spin on the fun "wealthy people behaving badly" category. Catherine at Gilmore Guide to Books (who I trust implicitly about these types of books) gave it 4 stars and called it the "Indian version of the Clampetts as they head to Beverly Hills with their oil money." She also said it "strikes the perfect balance between humor and tenderness, blending compassion with comedy." I've read the first 20 pages and am intrigued so far! This one should be your pick if you're looking for a fun beach read!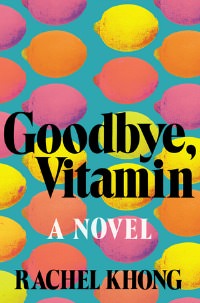 Goodbye, Vitamin by Rachel Khong (Release Date: July 11, 2017)
208 Pages
Average Goodreads Rating: 4.15
Selected By: Isaac Fitzgerald (Books Editor at Buzzfeed Books)
A young woman (Ruth) returns home to care for her failing father in this fine, funny, and inescapably touching debut, from an affecting and wonderfully original new literary voice.
My Thoughts:
I've read this book and really liked it (4 stars)…it's sweet, heart-warming, honest, and funny! Though it's about a sad and serious topic, it has a lightness to it. The story is told through Ruth's journal entries that read like little vignettes. And, I absolutely adored Ruth's endearing, witty, and relatable voice. This is a book that could possibly get overlooked (but shouldn't!) because it's appeal is in the intangibles. It was also one of Buzzfeed's 22 Exciting New Books You Need to Read This Summer.
What Book of the Month Club July 2017 selection(s) would I choose?
I'm going to take the easy way out this month because I truly am really excited about multiple selections…and they're so different from each other!
My choice(s) this month would be:
Make your Book of the Month Club selections by Thursday, July 6th.
Join Book of the Month Club…
Book of the Month Club is a subscription service for people who like to try new books from a curated selection and like to read in hardcover format. Through Book of the Month Club, you can get a hardcover book for generally significantly less than you'd pay in a bookstore or through Amazon. And, you get to try something new that has been vetted by one of Book of the Month Club's well-read judges!
Sign up for any of the subscription plans below and you get to choose one of five books selected by Book of the Month Club's panel of judges (including a surprise guest judge). Book of the Month Club will then mail your chosen book to your house with a cute note. You also have the option to purchase additional books for $9.99 each and to skip a month if you want.
Sign up for a Book of the Month Club membership (pricing below)!
1-month: $10
2-month: $10 per month, then $15 per month
3-month: $10 per month, then $15 per month

Special July Deal:
Finally, we're giving away our sturdy canvas tote to anyone who signs up for two months (or more) and uses code: TOTALLY at checkout. 

*All book descriptions are from Goodreads.