Welcome to my new monthly feature "Book of the Month Club Selections: What Would I Choose?"! Every month, I'll provide commentary on the books that are chosen as that month's Book of the Month Club selections and tell you which book(s) I would choose.
This month, I've already read (and loved) two of the selections! And if you're considering adding on one of last month's selections, check out my thoughts on those.
Book of the Month Club March 2017 Selections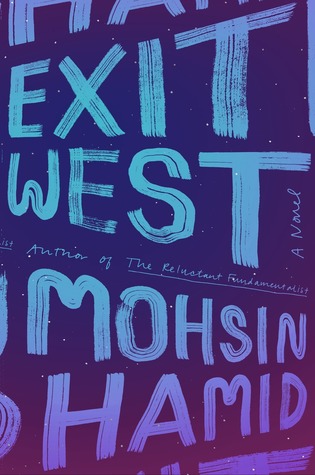 Exit West by Mohsin Hamid (Release Date: March 7, 2017)
240 Pages
Average Goodreads Rating: 4.29
Selected By: Leigh Haber (Books Editor, O Magazine)

In a country teetering on the brink of civil war, two young people meet—sensual, fiercely independent Nadia and gentle, restrained Saeed. They embark on a furtive love affair and are soon cloistered in a premature intimacy by the unrest roiling their city.

Exit West follows these characters as they emerge into an alien and uncertain future, struggling to hold on to each other, to their past, to the very sense of who they are.
My Thoughts:
Amanda Nelson from Book Riot has been excited about this "important" book about a refugee crisis and Derek Attig (also from Book Riot) said it was "a beautiful, humane, strange book about refugees." Kirkus gave it a starred review and it snagged a New York Times review as well. This book seems to contain some magical realism, which tends to be a turn-off for me. I've also had trouble lately with the super heavy "issue" books…just haven't had the headspace for them. So, I probably wouldn't go this route.
Update: Kate at Books Are My Favourite and Best just posted her her full review and was underwhelmed by Exit West.
Dead Letters by Caite Dolan-Leach (Released: February 21, 2017)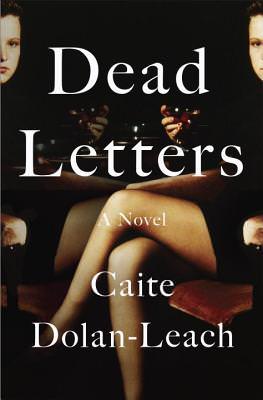 353 Pages
Average Goodreads Rating: 3.79
Selected By: Sarah Weinman (writer, editor and "Crime Lady"
)

A missing woman leads her twin sister on a twisted scavenger hunt in this clever debut novel of suspense for readers of Luckiest Girl Alive and Reconstructing Amelia.

Featuring a colorful, raucous cast of characters, Caite Dolan-Leach's debut thriller takes readers on a literary scavenger hunt for clues concealed throughout the seemingly idyllic wine country, hidden in plain sight on social media, and buried at the heart of one tremendously dysfunctional, utterly unforgettable family.
My Thoughts:
I've read this book already! And it's absolutely fantastic…unquestionably 5 stars for me and one of my favorites of 2017 so far. It has everything – a great plot, a dysfunctional family, a mystery, great writing, and depth. It's one of those rare novels that I can see myself recommending to absolutely everyone…and could satisfy a "literary" urge AND be at home in your beach bag. I'll also say this book is far better than Reconstructing Amelia (mentioned above). If you're planning to read it, I'd avoid reading the full publisher's blurb…it gives away far too many details.
I haven't posted my review yet, but check out Catherine at Gilmore Guide's (whose reading taste I trust implicitly) review. I'll also add that this book deserves far more hype than its been getting, so I'm thrilled to see it's a Book of the Month Club selection!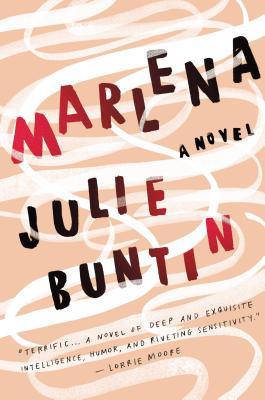 Marlena by Julie Buntin (Release Date: April 4, 2017)
288 Pages
Average Goodreads Rating: 4.36
Selected By: Steph Opitz (Book Reviewer at Marie Claire)

An electric debut novel about love, addiction, and loss; the story of two girls and the feral year that will cost one her life, and define the other's for decades.

Everything about fifteen-year-old Cat's new town in rural Michigan is lonely and off-kilter, until she meets her neighbor, the manic, beautiful, pill-popping Marlena.

Within the year, Marlena is dead, drowned in six inches of icy water in the woods nearby. Now, decades later, when a ghost from that pivotal year surfaces unexpectedly, Cat must try to forgive herself and move on, even as the memory of Marlena keeps her tangled in the past.
My Thoughts:
This novel caught my eye when I reviewed the Henry Holt Spring Catalog and The Millions called it "an important story about addiction and poverty in middle America" in their 2017 Great Book Preview. But, the fact that Stephanie Danler (author of Sweetbitter
, one of my favorite books of 2016) said this about it sealed the deal:
I binge-read Marlena – sick to my stomach, with equal parts fear and nostalgia- stunned that any of us made it out of our adolescence alive.
I'm pretty excited about this one, but I did recently see Gabby from 500 Books say it was similar to, but not quite as effective as, The Girls
 by Emma Cline (my review). Special bonus: this is a sneak peek since Marlena doesn't officially come out until April.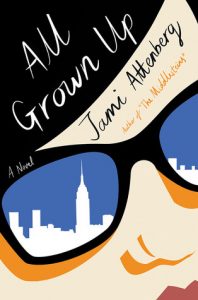 All Grown Up by Jami Attenberg (Released: March 7, 2017)
208 Pages
Average Goodreads Rating: 4.21
Selected By: Laia Garcia (Deputy Editor, Lenny Letter)

From the New York Times best-selling author of The Middlesteins comes a wickedly funny novel about a thirty-nine-year-old single, childfree woman (Andrea) who defies convention as she seeks connection.
My Thoughts:
I've also read All Grown Up! It's a style book through and through…the story is told through snapshots of Andrea's life and doesn't have a super propulsive plot. What made me love it (I rated it 5 stars) is the "yes, that's exactly how it is" commentary about how society treats single ladies in their thirties, the unexpectedly funny writing (it's snarky and filled with the type of dry, morbid humor that's not for everyone, but is for me), and the book's brutal honesty. If style/writing can carry a book for you and you like snarky humor, I highly recommend this one. If you need a high powered plot, I'd choose Dead Letters instead.
The Stranger in the Woods by Michael Finkel (Released: March 7, 2017)
224 Pages
Average Goodreads Rating: 4.19
Selected By: Liberty Hardy (co-host of Book Riot's All the Books podcast)
Many people dream of escaping modern life, but most will never act on it. This is the remarkable true story of a man who lived alone in the woods of Maine for 27 years, making this dream a reality–not out of anger at the world, but simply because he preferred to live on his own.
My Thoughts:
At first glance this book did not interest me at all (and I hadn't heard of it before it was chosen for Book of the Month Club), but now that I've researched it a little, I think I'll be adding it to my TBR list! It's been compared to Wild
 and Born to Run
, both books I loved. It's been reviewed by Publisher's Weekly and it was a Bookpage Nonfiction Top Pick. If you think you might be interested in this one, read Michael Finkel's article (The Strange & Curious Tale of the Last True Hermit) in GQ Magazine to get a taste of the story.

What Book of the Month Club March 2017 selection(s) would I choose?
My choice for any reader would be Dead Letters, hands down!
But, if you like style books and snarky humor, I recommend trying All Grown Up.
Make your Book of the Month Club selections by Monday, March 6th.
Join Book of the Month Club…
Book of the Month Club is a subscription service for people who like to try new books from a curated selection and like to read in hardcover format. Through Book of the Month Club, you can get a hardcover book for generally significantly less than you'd pay in a bookstore or through Amazon. And, you get to try something new that has been vetted by one of Book of the Month Club's well-read judges!
Sign up for any of the subscription plans below and you get to choose one of five books selected by Book of the Month Club's panel of judges (including a surprise guest judge). Book of the Month Club will then mail your chosen book to your house with a cute note. You also have the option to purchase additional books for $9.99 each and to skip a month if you want.
Sign up for a Book of the Month Club membership (pricing below)!
1-month: $5 for first month, $14.99/month if you choose to continue
3-month: $9.99 for first 3 months, $14.99/month if you choose to continue
6-month: only available as a gift
12-month: $11.99/month
(Special March Deal: get a free BOTM tote when you sign up for a 3 month membership)



*All book descriptions are from Goodreads.