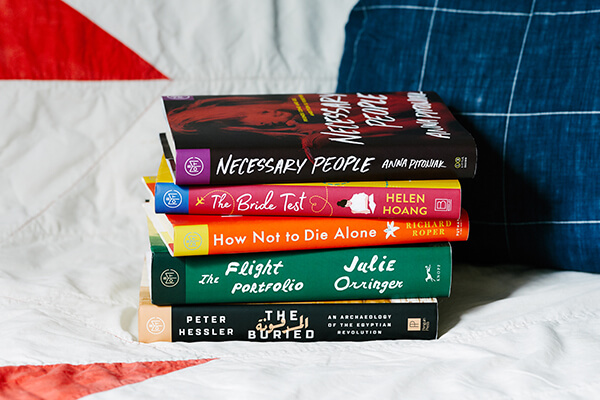 Welcome to my monthly feature "Book of the Month Selections: What Book Should You Choose?"! Every month, I provide commentary on the books that are chosen as that month's Book of the Month selections that will hopefully help you choose your pick, and tell you which book(s) I'm going to choose. AND, I provide you with the most up to date version of my Ultimate Guide to the Book of the Month Judges with free, downloadable template (below).
So, I thought Book of the Month had turned it around with a couple months of great selections…particularly April, which contained two books I rated 5 stars. Sadly, none of this month's picks look remotely appealing to me. We've got two "charming" light novels, a doorstop WWII historical fiction, a doorstop nonfiction about Egypt, and a novel about a toxic friendship that would be appealing to me except I didn't like the author's last novel.
Something I've been wondering about lately…does Book of the Month have deals with certain authors? They seem to always have repeat books by the same authors. For example, Helen Hoang this month, Jasmine Guillory (also a judge this month), Taylor Jenkins Reid (who has also been a judge), and John Boyne. I'd love to know the answer to this! If you have any insight, leave it in the comments.
Choose the best Book of the Month selection for you every time!
I've just updated my Ultimate Guide to the Book of the Month Judges to reflect the February 2018 structural changes that significantly changed the judges that appeared regularly. Here's a free, downloadable template to help you find your go-to BOTM judge!
Book of the Month May 2019 Selections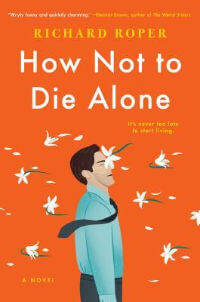 How Not to Die Alone
by Richard Roper
Light Fiction (Release Date: May 28, 2019)
336 Pages
Average Goodreads Rating: 3.92 on 153 ratings
Selected By: Liberty Hardy (co-host of Book Riot's All the Books podcast)

A darkly funny and life-affirming debut novel for readers of Eleanor Oliphant Is Completely Fine the story of one man who is offered a second chance at life and love when he develops an unexpected friendship–if he can expose the white lie he told years ago that grew into so much more.
My Thoughts:
This debut novel is being compared to Eleanor Oliphant Is Completely Fine
(my review) and the synopsis sounds like a male version of that (let's be honest…it's a copycat…the publisher actually said it was in the "Eleanor Oliphant subgenre," which I guess is now a thing). It's about loneliness and finding human connection…and is supposedly funny in a dark way and quirky. Goodreads reviewers said it has humor but also poignancy, the characters grow throughout the book, and that Andrew is weird, but endearing. They also said it's heart-warming/charming, but the premise stretched believability at times. Many readers also mentioned it caused  them to think about who would be there when they die. Ashley Spivey rated it 4 stars. And, J. Ryan Stradal (author of Kitchens of the Great Midwest) called it "charming, empathetic, witty, emotional, and hopeful." However, I didn't love Eleanor Oliphant Is Completely Fine
and this is not my kind of book at all. 
The Bride Test by Helen Hoang
Romance (Release Date: May 7, 2019)
320 Pages
Average Goodreads Rating: 4.14 on 1,312 ratings
Selected By: Jasmine Guillory (Author of The Wedding Date series)

Khai Diep has no feelings. Well, he feels irritation when people move his things or contentment when ledgers balance down to the penny, but not big, important emotions—like grief. And love. He thinks he's defective. His family knows better—that his autism means he just processes emotions differently. When he steadfastly avoids relationships, his mother takes matters into her own hands and returns to Vietnam to find him the perfect bride.
My Thoughts:
The publisher is labeling this novel The Kiss Quotient #2…but, it does not follow the same characters from that book (Stella and Michael), so I guess it's not technically a sequel? It's an OwnVoices novel…Khai is autistic and Esme is Vietnamese. Goodreads reviewers say it's definitely steamy, it features cultural differences even though both are Vietnamese (Khai is Vietnamese-American, while Esme is Vietnamese), the characters are empathetic, it's more realistic and weightier than The Kiss Quotient, but readers are liking it slightly less than The Kiss Quotient. Also, the Author's Note is not to be missed. Simone and Her Books said it's "most definitely pick this up if you're a fan of The Kiss Quotient, but don't expect them to be the same. It's different, but in the best way." However, Carla from Happiest When Reading (one of my most trusted recommendation sources) only gave it 3 stars and said it didn't hold up as well as The Kiss Quotient for her.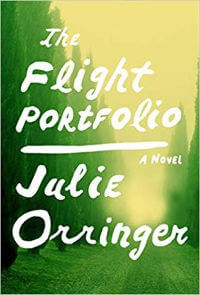 The Flight Portfolio by Julie Orringer
Historical Fiction (Release Date: May 7, 2019)
576 Pages
Average Goodreads Rating: 4.50 on 20 ratings
Selected By: Brianna Goodman (Book of the Month Editorial Team)

The long-awaited new work from the best-selling author of The Invisible Bridge takes us back to occupied Europe in this gripping historical novel based on the true story of Varian Fry's extraordinary attempt to save the work, and the lives, of Jewish artists fleeing the Holocaust.
My Thoughts:
The Flight Portfolio is Orringer's sophomore novel, which is based on real people and events. Fry's clients included Hannah Arendt, Franz Werfel, André Breton, Max Ernst, Marcel Duchamp, and Marc Chagall…big-name artists. Goodreads reviewers recommend NOT Googling Varian Fry before reading this novel, so the story can surprise you. It's a harrowing story and it addresses questions of whether one life is worth saving more than another. There's a love story element (Fry has a male lover) and many readers noted the gorgeous writing (though some said it was dense), but also said it's a bit overly long. If you like sweeping WWII historical fiction, it sounds like this one could be for you.
The Buried: An Archeology of the Egyptian Revolution by Peter Hessler
Nonfiction – History (Release Date: May 7, 2019)
480 Pages
Average Goodreads Rating: 5.0 on 3 ratings
Selected By: Siobhan Jones (Book of the Month Editorial Director)

From the acclaimed author of River Town and Oracle Bones, an intimate excavation of life in one of the world's oldest civilizations at a time of convulsive change.

Drawn by a fascination with Egypt's rich history and culture, Peter Hessler moved with his wife and twin daughters to Cairo in 2011. He wanted to learn Arabic, explore Cairo's neighborhoods, and visit the legendary archaeological digs of Upper Egypt. After his years of covering China for The New Yorker, friends warned him Egypt would be a much quieter place. But not long before he arrived, the Egyptian Arab Spring had begun, and now the country was in chaos.

In the midst of the revolution, Hessler often traveled to digs at Amarna and Abydos, where locals live beside the tombs of kings and courtiers, a landscape that they call simply al-Madfuna "the Buried." He and his wife set out to master Arabic, striking up a friendship with their instructor, a cynical political sophisticate. They also befriended Peter's translator, a gay man struggling to find happiness in Egypt's homophobic culture. […]

Through the lives of these and other ordinary people in a time of tragedy and heartache, and through connections between contemporary Egypt and its ancient past, Hessler creates an astonishing portrait of a country and its people.
My Thoughts:
Hessler was the National Book Award finalist in 2006 for Oracle Bones. The Buried is narrative nonfiction. There is only one Goodreads review which said that Hessler focuses on the events of the Arab Spring through the eyes of ordinary Egyptians (a garbage man, a teacher, etc) and his visits to archeological digs. It said it's a dense read and requires concentration. Kirkus gave it a starred review; however, they aren't a great recommendation source for me. Also, check out this article in Publisher's Weekly.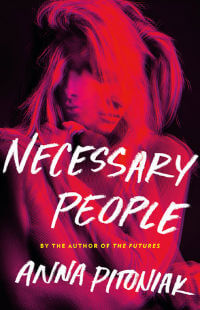 Necessary People by Anna Pitoniak
Literary Fiction (Release Date: May 21, 2019)
352 Pages
Average Goodreads Rating: 4.15 on 62 ratings
Selected By: Cristina Arreola (Bustle Books Editor)

Stella and Violet are best friends, and from the moment they met in college, they knew their roles. Beautiful, privileged, and reckless Stella lives in the spotlight. Hardworking, laser-focused Violet stays behind the scenes, always ready to clean up the mess that Stella inevitably leaves in her wake.
After graduation, Violet moves to New York and lands a job in cable news, where she works her way up from intern to assistant to producer, and to a life where she's finally free from Stella's shadow. In this fast-paced world, Violet thrives, and her ambitions grow—but everything is jeopardized when Stella, envious of Violet's new life, uses her connections, beauty, and charisma to get hired at the same network. Stella soon moves in front of the camera, becoming the public face of the stories that Violet has worked tirelessly to produce—and taking all the credit.

Stella might be the one with the rich family and the right friends, but Violet isn't giving up so easily. As she and Stella strive for success, each reveals just how far she'll go to get what she wants–even if it means destroying the other person along the way.
My Thoughts:
Necessary People is Pitoniak's sophomore novel following her debut, The Futures, which I thought was fairly forgettable brain candy (my review). This one is about a toxic female friendship, a premise I normally enjoy (Social Creature, Tangerine), and is supposedly suspenseful. Goodreads reviewers said the female protagonists are fierce, but would probably considered "villains." They said it's fast-paced, reads like a literary thriller, and is edgy. It's primarily about social status, what people will do to get it, and co-dependency. But, it also gives an inside view of the cable news world. If you need likable characters to like a book, this probably is not the right pick for you.
What Book of the Month May 2019 selection(s) will I choose?
Necessary People has a premise that sounds totally up my alley, but I'm holding off on it since I didn't love her debut novel (The Futures). Consequently, I'm skipping this month.
Make your Book of the Month selections by Saturday, April 6th.
What book will you choose this month?
This Month's Special Deals
MOTHER'S DAY DEAL: BOTM has extended the gifting sale ($10 off a 6- or 12-month gift using code MOMKNOWSBEST).
NEW MEMBER DEAL: New members can get a free book when they join. Use code SPRINGFEVER.
ANNUAL PAYMENT DEAL: BOTM is now a monthly subscription service. However, given that some members preferred paying upfront, they are now offering a 12-month option. Members who sign up for 12 months will pay $149.99/year. That's $12.50/book, instead of the standard price of $14.99/month.
How to Join Book of the Month…
Book of the Month is a subscription service for people who like to try new books from a curated selection and like to read in hardcover format. Through Book of the Month, you can get a hardcover book for generally significantly less than you'd pay in a bookstore or through Amazon. And, you get to try something new that has been vetted by one of Book of the Month's well-read judges!
Sign up for any of the subscription plans below and you get to choose one of five books selected by Book of the Month's panel of judges (including a surprise guest judge). Book of the Month will then mail your chosen book to your house with a cute note. You also have the option to purchase additional books for $9.99 each and to skip a month if you want.
Sign up for a Book of the Month membership (NEW pricing below)!
New members will sign up for a membership that renews monthly:
A book of your choice for $14.99 / month
Add extra books to your shipment for $9.99 each
Skip any month you want
Free shipping, always
Pin this post…