Well, we survived the random windstorm this past weekend! We only lost power for one night and managed to only lose small branches around our house…could've been way worse. Our neighbors lost a huge Pine, roots and all, but luckily it fell away from their house.
And, it looks like I read a ton of books last week, but it's kind of deceiving. I was almost done with one book and a second audiobook at the start of the week, then read a third. Also, I'm slowly working my way through Tools of Titans
by Tim Ferris. It's over 700 pages, but is written in short vignettes and I read about one a night. So, this one will take me awhile. So far, I'm learning a ton about Health (the first section) and have already picked up one exercise that's really made my back feel better.
Hosted by The Book Date.
This post contains affiliate links (plus: here's your Amazon Smile-specific affiliate link
).
Instagram Favorite
Follow me at sarahsbookshelves
I finished reading…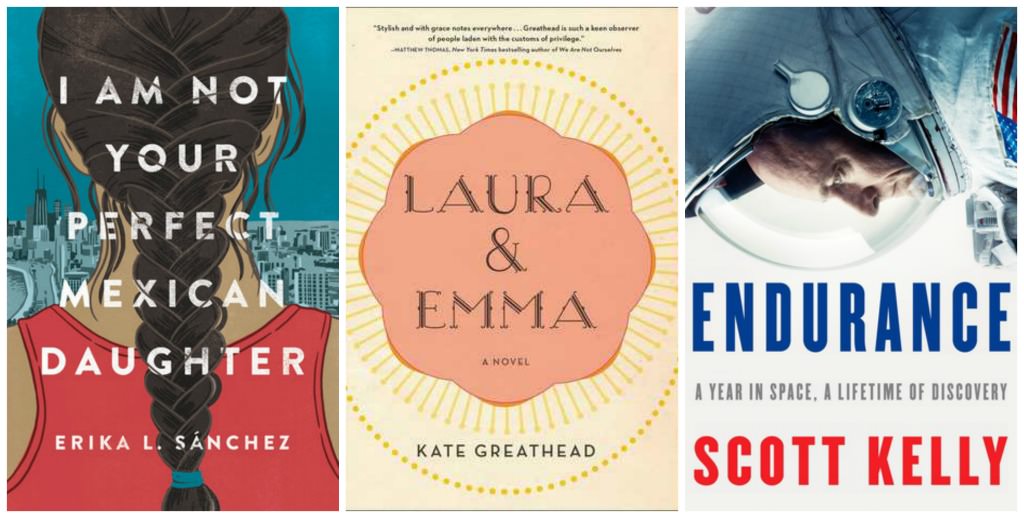 I Am Not Your Perfect Mexican Daughter
 by Erika L. Sanchez (October 17, 2017)
I ended up liking this one even though I could really feel the YA-ness in the ending. I do think it would be an important and helpful book for young girls to read. Mini Review to come.
Affiliate Link: Buy from Amazon
Laura & Emma
 by Kate Greathead (March 13, 2018)
I really liked this debut mother/daughter novel set in 80's – 90's NYC. Laura, the mother is somewhat of an offbeat character and I liked the voice. It's been compared to Gilmore Girls, which I can see in the premise, but not in the characters or style. Mini Review to come.
Affiliate Link: Buy from Amazon
Endurance
by Scott Kelly (October 17, 2017) – Audiobook
It took me the entire month of February to listen to this 12 hour audiobook! It's Astronaut Scott Kelly's (Former Congresswoman Gabby Gifford's brother-in-law) story of his year on the International Space Station. Hearing about what it's like to live on the Space Station was mostly really interesting, though the book could have been shorter. Would make a great "Dad" book and is going on my Books for Guys list.
Affiliate Link: Buy from Amazon
I'm currently reading…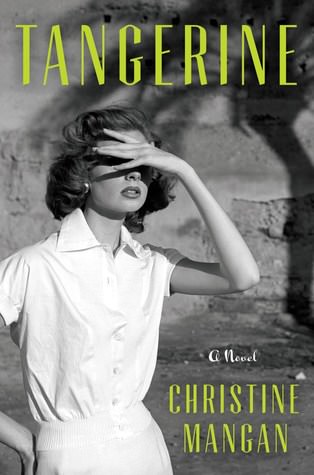 Tangerine
by Christine Mangan (March 20, 2018)
This debut novel about a female friendship set in 1950's Morocco comes recommended by one of my Go-To Recommendation Sources (Annie Jones from From the Front Porch podcast and was a Library Reads March pick). I've literally just read the first few pages so far.
Upcoming reading plans…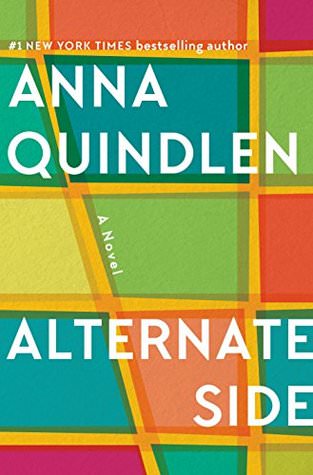 Alternate Side
 by Anna Quindlen (March 20, 2018)
I absolutely adore Anna Quindlen (Lots of Candles, Plenty of Cake
and Every Last One), but I've heard her new novel may not be among her best. I'm still going to give it a shot. After all, average Quindlen is still a lot better than many other authors' best work. 
I was reading…
One Year Ago: I was reading my first 5 star book of 2017!
Two Years Ago: I was in the middle of a string of books I wish I hadn't read.
How was your reading week?