After the stumbling block of two weeks ago, my reading is now back on track in a big way. I absolutely adored the book I read last week and have had back-to-back fantastic audiobooks. I never talk much about the audiobooks I listen to because I find that listening to them with the intent to review makes me enjoy them less, but I do occasionally mention them if they really wow me. So, you're getting a couple of those this week.
My son's and my March Madness brackets fell apart a bit yesterday. The only team we have left alive is Gonzaga. It was a good run while it lasted!
Hosted by The Book Date.
This post contains affiliate links.
I finished reading…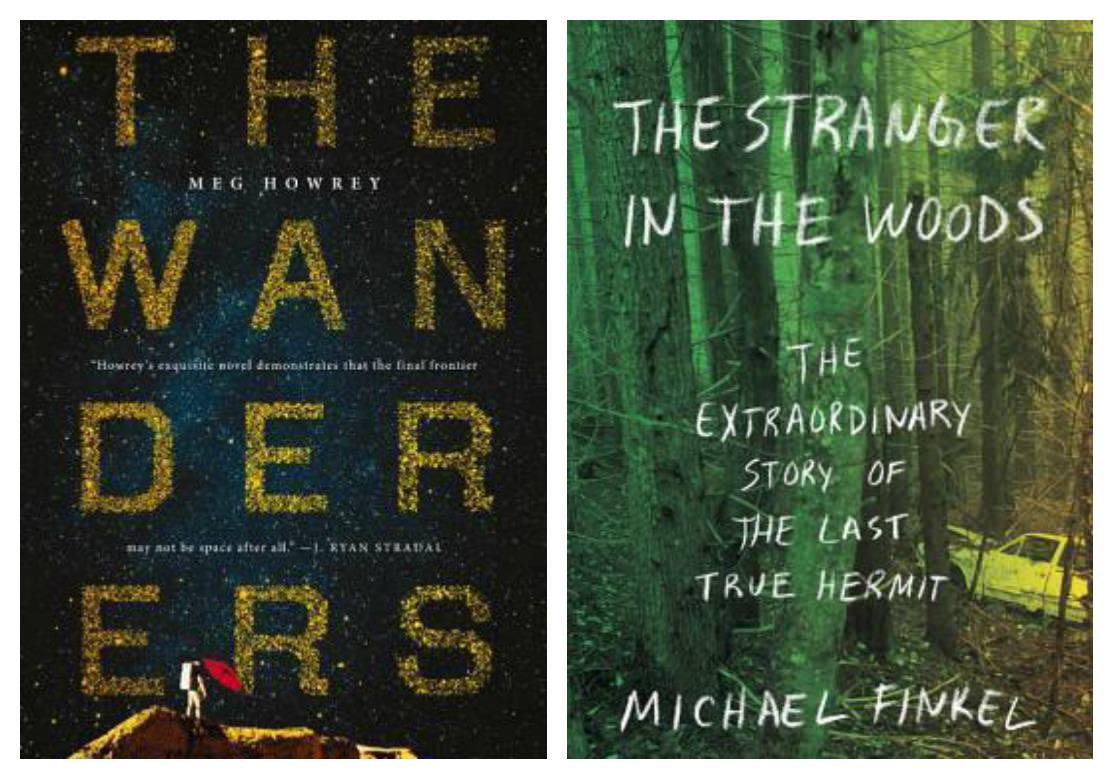 The Wanderers
 by Meg Howrey (March 14, 2017)
I absolutely loved this book…it's one of my favorites so far this year. It's been compared to Station Eleven
 and The Martian
, but I think it's closest to being a much more subtle and philosophical version of The Martian. Review to come.
Affiliate Link: Buy from Amazon
The Stranger in the Woods
 by Michael Finkel (March 7, 2017)
This is story of "the last true hermit" is the best audiobook I've listened to this year. It's strange, yet captivating and is perfect for fans of Jon Krakauer (particularly Into the Wild
) and Quiet
 by Susan Cain (yes, I realize this is an odd pair of comparisons). It will make an appearance on my 2017 Summer Reading Guide for sure!
Affiliate Link: Buy from Amazon
I'm currently reading…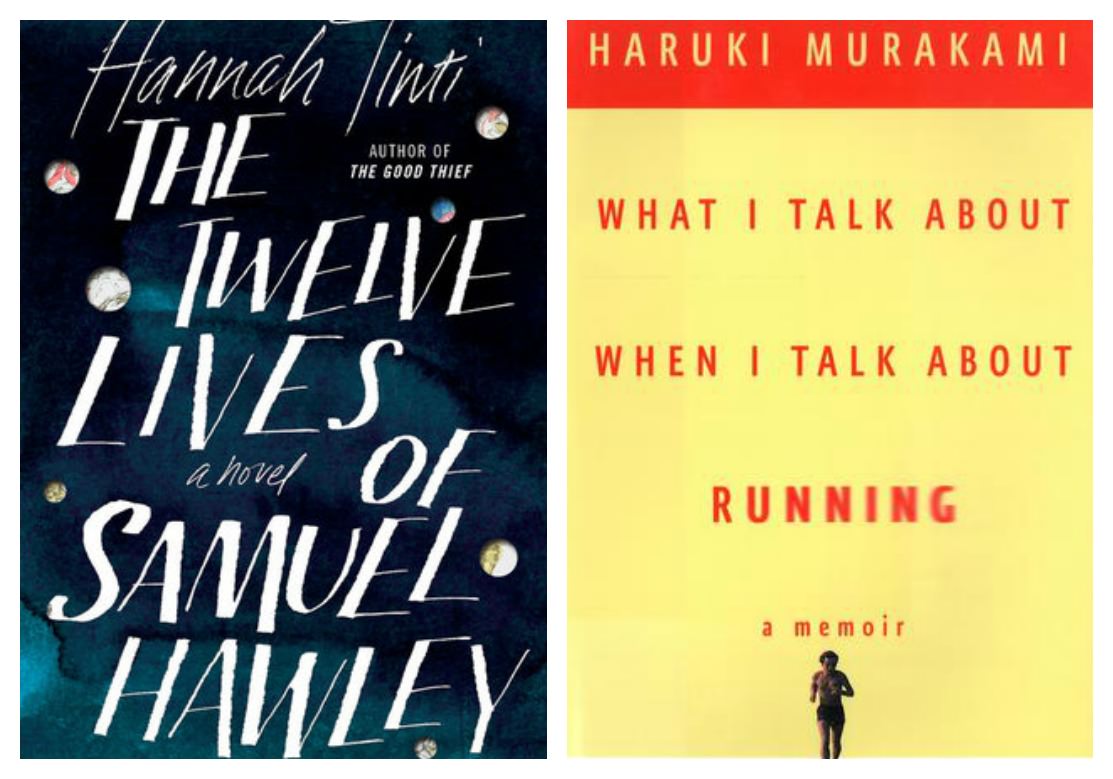 The Twelve Lives of Samuel Hawley
 by Hannah Tinti (March 28, 2017)
I'm about 25% through this literary thriller/coming of age novel and I like it, but it's not blowing my mind at this point. I do feel invested in the characters, though, so am looking forward to seeing what happens to them.
What I Talk about When I Talk about Running
 by Haruki Murakami (July 29, 2008)
I'd been hearing about this memoir from the Japanese literary sensation (author of 1Q84
) for years, but a chapter in Will Schwalbe's Books for Living
 was what really got me interested in it. It's about long distance running (duh), writing, solitude, triathlons, and changing the way you live your life. I adore it.
Affiliate Link: Buy from Amazon
Upcoming reading plans…
I should probably get started on April releases, but this book I've had my eye on for months just came in from the library!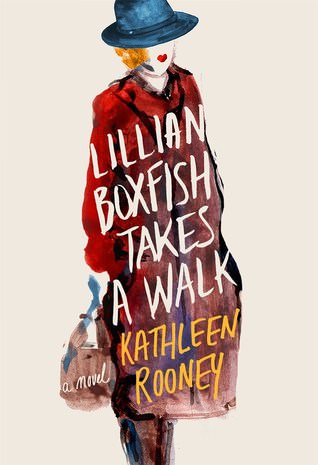 Lillian Boxfish Takes a Walk
 by Kathleen Rooney (January 17, 2017)
I'm hoping this story about an 85 year-old woman who reflects on her life as she takes a walk around Manhattan in 1984 will be a new addition to my badass ladies reading category.
I was reading…
One Year Ago: I'd just finished The Nest and was starting a couple blah books.
Two Years Ago: I was reading potential books for my 2015 Summer Reading Guide.
How was your reading week?