I was visiting family last week in Virginia and we got some gloriously warm weather! It reminded me how much I miss Spring (we haven't really had a true Spring the last few years where I live). We did some Easter egg hunting, my son played a ton of basketball (his new obsession) and I got some good reading in.
Right now, I'm trying to cram in a final few possibilities for the Summer Reading Guide (which will be coming out in mid-May), so I'm focused on lighter books.
And, the limited time free trial of Personalized Book Recommendations from Sarah's Book Shelves will launch this Thursday! If you're looking for a fantastic book to give to your mom or dad for Mother's / Father's Day, I can help you with that! If you're just looking for the perfect book for yourself, I can help with that too! Look for a blog post on Thursday with sign-up information.
Hosted by The Book Date.
This post contains affiliate links.
I finished reading…
If We Were Villains
 by M.L. Rio (April 11, 2017)
If you loved The Secret History
 and/or Black Chalk, buy this book immediately! It's the dark campus novel I've been craving ever since reading Black Chalk a couple years ago (bonus if you love Shakespeare, but not necessary at all to love this book). Review to come.
Affiliate Link: Buy from Amazon
Anything Is Possible
 by Elizabeth Strout (April 25, 2017)
This companion book to My Name Is Lucy Barton
 grew on me the farther I read and reminded me how much I enjoy the beautiful simplicity of Strout's writing. A great pick for fan's of Lucy Barton, but you do not need to have read Lucy Barton to enjoy these stories! Also a great choice for someone who is new to short stories.
Affiliate Link: Buy from Amazon
I'm currently reading…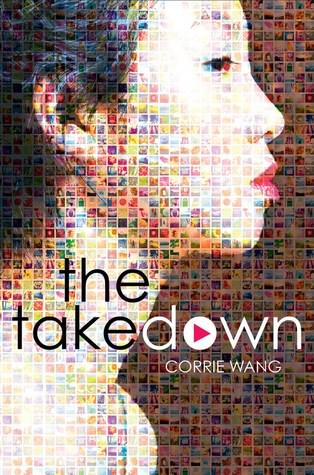 The Takedown
 by Corrie Wang (April 11, 2017)
This is the first YA novel I've read in ages and it's totally addictive! I'd categorize it as demented high school students set in the near future with a focus on social media and technology.
Affiliate Link: Buy from Amazon
Upcoming reading plans…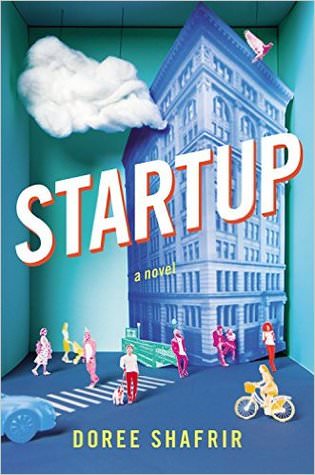 Startup
 by Doree Shafrir (April 25, 2017)
This tech world satire was my April Book of the Month selection and I'm hoping it will make a good addition to my 2017 Summer Reading Guide.
I was reading…
One Year Ago: I was smack in the middle of a reading slump.
Two Years Ago: I'd just finished the very looong sequel to Greg Iles' Natchez Burning.
How was your reading week?