Happy Memorial Day, ya'll! And my thanks to everyone who gave their lives for our country, is serving our country, or has served in the past.
I discovered that, after plowing through lots of ARCs and lighter books to potentially include in my 2017 Summer Reading Guide, I needed a break from both. For once, library holds cooperated with my timing and three came in last week. I read about 10 pages of Into the Water
(Paula Hawkins's follow-up to The Girl on the Train
) before abandoning it and lasted just a tad longer with Patricia Lockwood's memoir Priestdaddy
.
After all that book-hopping, I finally landed on one of my favorite books of the year so far!
Hosted by The Book Date.
This post contains affiliate links.
I finished reading…
Beartown
 by Fredrick Backman (April 25, 2017)
I absolutely adored (5 star adored) this story about a small hockey town, despite DNF'ing Backman's earlier hit, A Man Called Ove
. Beartown has a Friday Night Lights
vibe (which you know gets me every time!) and was completely engrossing. I'll be adding it to my 2017 Summer Reading Guide.
Affiliate Link: Buy from Amazon
I'm currently reading…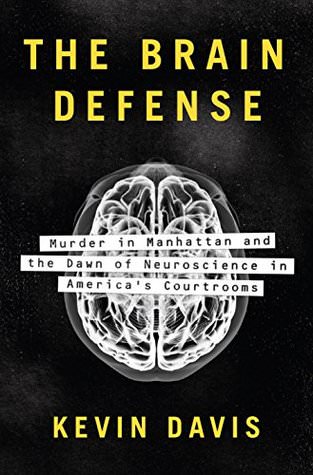 The Brain Defense
 by Kevin Davis (February 28, 2017)
I needed something very different after finishing Beartown, so I'm attempting this nonfiction about the use of neuroscience as a defense in criminal trials. I'm only 11% through so far, but am fascinated by the particular case Davis chose to use to illustrate this phenomenon.
I tried, but wasn't feeling…

The Women in the Castle
 by Jessica Shattuck (March 28, 2017)
Given my burnout from WWII novels, I'm not surprised that I got bored with this one fairly quickly and sent it back to the library.
The People We Hate at the Wedding
 by Grant Grinder (June 6, 2017)
I read 18% of this light read and it was fine, but wasn't really holding my interest. I realized I needed a bit of a break from reading so many light books for my Summer Reading Guide…plus library holds started coming in…so I put it aside. I may go back to it, though.
Upcoming reading plans…

The Animators
 by Kayla Rae Whitaker (January 31, 2017)
I actually started this novel about female friendship right before my library hold of Beartown came in, so I'm planning to go back to it. Susie at Novel Visits recommended it months ago and I've been meaning to get to it ever since.
I was reading…
One Year Ago: I was reading a so-so book about demented high school students.
Two Years Ago: I was re-reading To Kill A Mockingbird, which was the only good thing to come out of the publication of Go Set A Watchman.
How was your reading week?
Looking for a specific book recommendation? I've got you covered!
Participate in my limited time, free trial of my
new PERSONALIZED BOOK RECOMMENDATION service!