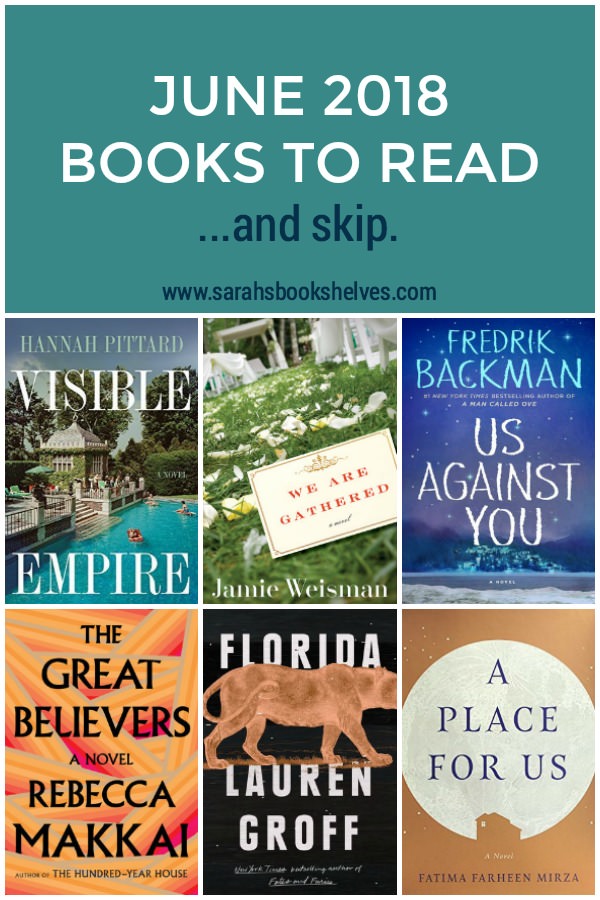 I've gotta say, my June books were excellent overall! Two of these books will definitely be on my Best Books of 2018 (So Far) list (coming soon). And, I managed to DNF the ones that weren't working rather than force my way through them.
In addition to the June 2018 Books to Read in this post, I reviewed Social Creature
 by Tara Isabella Burton last week. It's certainly not for everyone, but is a "Read It" for a certain type of reader (i.e. the one who loves dark and demented).
Hosted by Modern Mrs. Darcy.
This post contains affiliate links (plus: here's your Amazon Smile-specific affiliate link
).
Read These
Visible Empire
 by Hannah Pittard
Historical Fiction (Released June 5, 2018)
288 Pages
Affiliate Link: Buy from Amazon
Source: Publisher (Houghton Mifflin Harcourt)

Plot Summary: Following the 1962 plane crash at Orly Airport that killed over 100 Atlanta art patrons (a massive chunk of the city's social elite), Atlanta citizens connected to the crash must figure out who to recover amid the Civil Rights Movement.
My Thoughts: I know many people have mixed feelings about fiction based on real life events, but I'm a fan! In Visible Empire, the Orly plane crash is the big event that ties lots of disparate people and perspectives together (and the opening chapters recounting the crash are riveting). The overall book is more a portrait of Atlanta in the 1960's from all these different perspectives (the Mayor's wife, family of the crash victims, an African American teenager that has a chance encounter with a member of Atlanta's elite, and an ambitious young woman) than about the plane crash itself. Pittard gives us a somewhat gossipy take on the crash's impact on Atlanta's elite and those who come in contact with them…and her social commentary is excellent. I felt like this would be the book that Dominick Dunne (former Vanity Fair columnist and author of "fictional" novels about real life crimes involving the wealthy) could have written about the crash…and it reminded me of a less epic A Man in Full (by Tom Wolfe). But, I did miss the Afterward that normally accompanies these types of books that lays out where the author stayed true to real life and where she took liberties for the sake of the story.
Don't you understand, Lulu? The world – not just the governor, not just the president – the world is watching. Right now, I am being watched. You and I and our dear, dear city are being watched. Do you understand? They want to know if we'll ever stand up again. They want to know if this is the beginning of a spiral into the ground, or if we've got fight and life in us yet.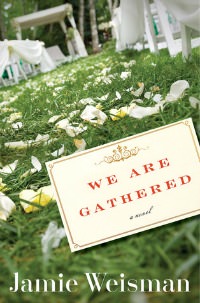 We Are Gathered
 by Jamie Weisman
Fiction – Literary (Released June 5, 2018)
288 Pages
Affiliate Link: Buy from Amazon
Source: Publisher (Houghton Mifflin Harcourt)

Plot Summary: The story of an inter-faith wedding (between Jewish Elizabeth and Christian Hank), told from the perspectives of various wedding guests (mother of the bride, grandfather of the groom, childhood best friend of the bride, etc).
My Thoughts: The publisher says We Are Gathered is a debut novel, but I think it reads more like a series of closely interconnected short stories (similar to Elizabeth Strout's Anything is Possible). Each chapter is told from the perspective of a different wedding guest, but much of the book is the each guest's backstory with a smaller portion focused on the wedding itself. Before reading it, I thought We Were Gathered would be a light, fun read and a potential candidate for my 2018 Summer Reading Guide. It was immediately clear I'd judged wrong because many of the characters' backstories are dark and sad and the overall tone is subdued. These people have demons and some are dealing with big challenges. There's the childhood friend of the bride with a birthmark that covers half her face, the grandfather of the groom who can't move or speak but whose mind is works just fine, yet no one knows it…and more. Despite it being different than expected, I liked We Were Gathered's unique perspectives and the astute life observations. But, the ending focused on two of the characters I was least interested in and was somewhat odd compared to the rest of the book. I'd recommend We Were Gathered if you like quieter books with life observations from interesting perspectives…and don't mind depressing.
I was twenty-one years old; she was seventeen. We were children. I know that now, but that's how old people were when they got married. Elizabeth is twenty-eight. She would have been considered an old maid. No one told us that marriage would be hard. There were no therapists or counselors. You got married, maybe for love, for lust, for comfort, because it was time and you didn't want to die alone. You had children. You didn't think about what you wanted.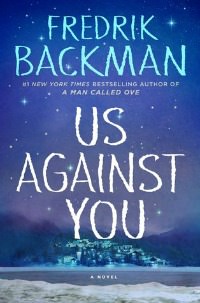 Us Against You
 by Fredrick Backman
Fiction – Literary (Released June 5, 2018)
448 Pages
Affiliate Link: Buy from Amazon
Source: Publisher (Atria Books)

Plot Summary: Amid the wreckage of the previous winter, Beartown residents face their beloved ice hockey team being disbanded and a volatile rivalry with nearby Hed Hockey.
My Thoughts: Let me start by saying that Us Against You is the sequel to last year's Beartown (one of my favorites of 2017) and I highly recommend you read Beartown before reading Us Against You. The minute I picked up Us Against You, I breathed a sigh of relief to be back among these people in this town. Like in Beartown, Backman masterfully plunks the reader right into the center of things and makes him/her feel deeply for these characters and the town. But this time around, Beartown has lost its innocence. The story is even darker, more sinister, and more focused on the adults and the politics of sports (a very real thing). The town is reeling amid the wreckage of what happened in Beartown (the book) and trying to find its way forward. Like in Beartown, the story is about far more than hockey…friendship, rivalry, marriage, parenting, power, sexuality, and violence. Backman captures general human nature and its basest elements beautifully. While I didn't love Us Against You quite as much as Beartown, I was still completely engrossed in the emotion of sports, which Backman captures better than anything save Friday Night Lights (and if you're missing FNL, these are the books for you!).
Side Note: I thought this series was supposed to be a trilogy and Us Against You did feel like a "bridge book" right up until the end. But, the ending made me question whether a third book is on the way. I couldn't find anything online confirming the third book. Does anyone have any answers?
Have you ever seen a town fall? Ours did. We'll end up saying that violence came to Beartown this summer, but that will be a lie, the violence was already here. Because sometimes hating each other is so easy that it seems incomprehensible that we ever do anything else.
The Great Believers
 by Rebecca Makkai
Fiction – Literary (Release Date: June 19, 2018)
432 Pages
Affiliate Link: Buy from Amazon
Source: Publisher (Viking)

Plot Summary: A group of gay friends and their female friend (Fiona) navigate the AIDS crisis and deal with the death of one of their own in 1980's Chicago…and decades later, Fiona sets out to Paris to find her estranged daughter and encounters the past in the process.
My Thoughts: The Great Believers is one of those "issue" book that makes the issue an organic part of the characters' lives…and these are the types of "issue" books that work for me. It's ultimately a gorgeous story about friendship in the face of disaster and is the kind of book you can just sink into. It's got a little bit of The Heart's Invisible Furies (sexuality, the AIDS crisis, characters you can root for wholeheartedly) and a little bit of A Little Life (a group of male friends facing terrible circumstances, but without the overwhelming violence), but retains its own uniqueness. These characters worked their way into my heart, even as it was breaking for them. Makkai's writing wasn't the kind that had me highlighting right and left…it was more the kind that just pulled me right into the story. And, the dual timelines come together in a surprising and satisfying way. This book has heart…and it's seriously literary, but will still keep you turning the pages because you just have to find out what's going to happen to these characters.
And was friendship that different in the end from love? You took the possibility of sex out of it, and it was all about the moment anyway. Being here, right now, in someone's life. Making room for someone in yours.
Skip These
Florida
 by Lauren Groff (Released June 5, 2018)
DNF at 17%
Short stories are always hit and miss for me, so I hesitantly picked up this collection (mostly because I liked Fates & Furies). I wasn't a fan of the first story, did like the second, but the third totally lost me. From the bit I read, this collection seemed like a very dark, depressing take on life in Florida.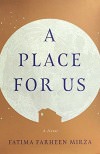 A Place for Us by Fatima Farheen Mirza (June 12, 2018)
DNF at 29%.
I had high hopes for this novel because of its rave reviews and I liked it alright, but I just kept waiting for something to happen. I read the 3 star Goodreads reviews and the main complaint was the novel didn't have much of a plot. So, I figured things weren't going to pick up. For a novel like this to work for me, the writing has to sparkle and I thought this writing was just average.
What's the best book you've read so far this month?
Do you want a monthly personalized book recommendation from me and access to our private Facebook Group?
Support Sarah's Book Shelves on Patreon for access to these special bonuses (more details here)!