Hosted by The Book Date.
I'm not going to say I've fully broken free of my slump, but I feel like I'm back in my regular reading groove. Books are at least sticking (i.e. I'm not bailing out of multiple books at 10% before finally settling on something).
Maybe it has to do with the awesome weather we had last week (above 60 for most of the week, 70+ for a few glorious days) or maybe it's because I've finally ironed out some life stressors that were taking up a bunch of my brain space. Whatever the reason, I'll take it! Now, I just need to get my review writing motivation/inspiration firing again…
I finished reading…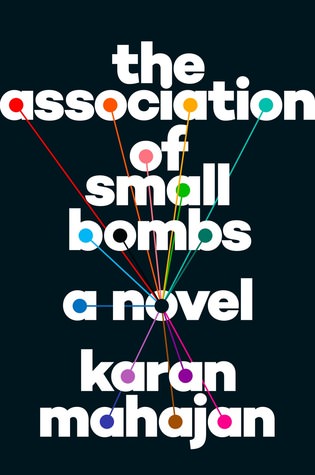 The Association of Small Bombs by Karan Mahajan (March 22, 2016)
Great start, meandering middle, and an odd, but somewhat thought-provoking ending. I'm still processing what to make of it overall. Review to come.
I'm currently reading…

The Never Open Desert Diner by James Anderson (March 22, 2016)
I'm about 40% through and things are getting interesting. I really have no idea where the story is going and have long since forgotten what the blurb said, so I'm looking forward to seeing where it takes me!

Girls & Sex by Peggy Orenstein (March 29, 2016)
This nonfiction about how high school and college girls are navigating today's sexual landscape is sort of a must read for me since I have a young daughter. I'm reading little bits at a time OF AN ACTUAL HARD COPY BOOK (if you know me, you know that I'm strictly an e-reader!), so this one will likely hang around for awhile.
Upcoming reading plans…

As Close to Us As Breathing by Elizabeth Poliner (March 15, 2016)
Ever since I loved Tender from the new Lee Boudreaux Books imprint, I've been looking forward to this multi-generational family saga (I'm a sucker for these!!) set in a 1940's Jewish vacation community.
High Dive by Jonathan Lee (March 8, 2016)
This debut novel about the 1984 assassination attempt on Margaret Thatcher hits my "fiction based on true crime" hot button.