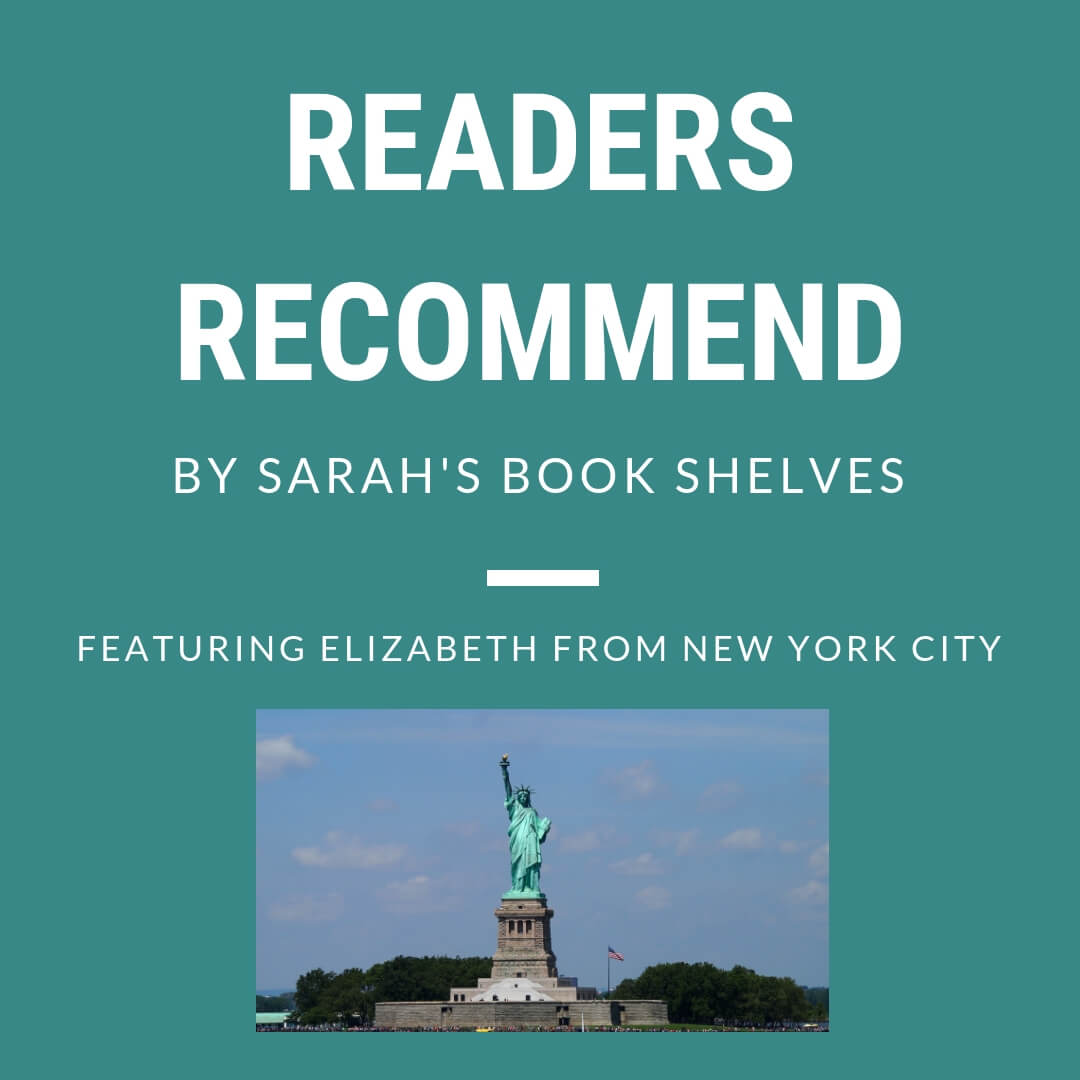 Welcome to Readers Recommend, my monthly feature where "regular readers" (i.e. readers who do not have their own book blogs) share their book recommendations! 
One of the most surprising things I learned in this year's reader survey was that over 70% of you do not have your own book blogs. This means you are not book bloggers, but "regular readers"! That's a large chunk of Sarah's Book Shelves readers with fantastic book recommendations floating around in their heads and no place to share them. I'm thrilled to be able to mine all this brainpower for some great books! Prepare for your TBR to explode…
If you'd like to be featured in an upcoming "Readers Recommend" post, leave a note in the comments section or email me at sarahsbookshelves@gmail.com.
I've got a special guest this month…y'all remember this Instagram post from a month or so ago? Featuring a 9th grader who is working on starting her own book blog? Well, the book blog is in progress, but in the meantime, Elizabeth is sharing some of her book recommendations with all of you!
Get to Know Elizabeth
Home: I live in New York City, and have for all 13 years of my life! It's truly is a magical place, with hundreds of experiences that are too easily taken for granted.
"Career": I am currently a Freshman in high school, so it'll be a few years before I can consider anything a career!
Hobbies: My hobbies include reading (especially mystery and fantasy) and writing poetry. I am also a member of my school's debate team and newspaper.
Favorite TV Show: My current favorite TV show is the BBC Sherlock series. I am a huge fan of Sir. Arthur Conan Doyle's books, and in my eyes, the modern twist really brings it all to life.
Elizabeth Recommends…
An Old Love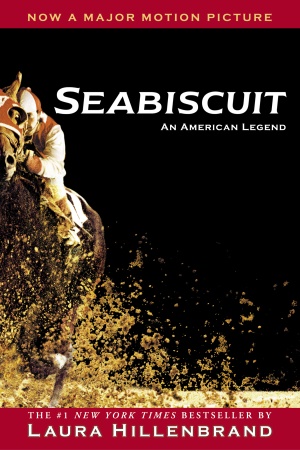 Seabiscuit
 by Laura Hillenbrand
Nonfiction – Sports (Released June 30, 1999)
401 Pages
Affiliate Link: Buy from Amazon

Elizabeth:
Seabiscuit is a masterfully told true story of an American racehorse in the midst of the Great Depression. Although I'm far from an avid history reader, Seabiscuit really transports you back to the time period, painting an intriguing protagonist and an underdog you can root for. Although it's a long read, it is definitely worth it!

My Take:
I love a good underdog sports story…even about sports I don't follow or know much about…so, it's no surprise that I loved Seabiscuit as well! I read it way before I started this blog, so I don't have a review to share, but I do remember loving Red Pollard, the jockey!
A New Love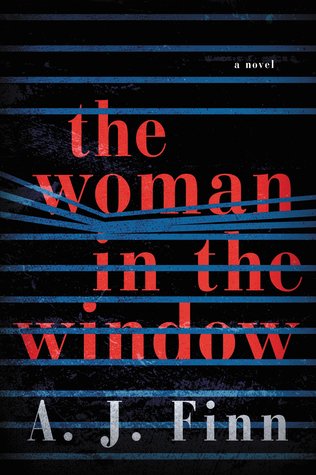 The Woman in the Window
 by A.J. Finn
Fiction – Mystery / Thriller (Released January 2, 2018)
446 Pages
Affiliate Link: Buy from Amazon 


Elizabeth:
I heard about this book from a friend and decided to seek it out at The Strand (a used bookstore in the East Village). The definition of a psychological thriller, it's a true masterpiece. Told in the first person, the reader learns more about the protagonist's agoraphobia and backstory as the plot progresses, and the tension intensifies. Even though it was only released earlier this year it is already scheduled to come out as a movie starring Amy Adams in October of 2019!

My Take:
I passed on this one earlier this year because I was burned out on psychological thrillers and the premise seemed a bit too similar to The Girl on the Train (my spoiler discussion), but I've been hearing all year from trusted recommendation sources that I might actually like it. Speaking of The Girl on the Train…
A "Didn't Love"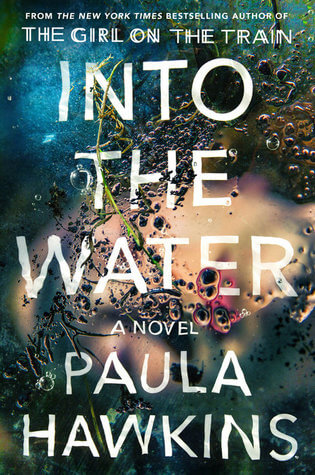 Into the Water by Paula Hawkins
Fiction – Mystery / Thriller (Released May 2, 2017)
386 Pages
Affiliate Link: Buy from Amazon

Elizabeth:
I decided to give Into to Water a try after enjoying another Paula Hawkins book, The Girl on the Train. The concept of the death of a woman in the suicide spot that she was obsessed with is immensely intriguing with the fascination of the abomination and all. Generally, the plot was interesting and I am always one for books that go through multiple perspectives. The major reason that I didn't enjoy this book as I didn't find any of the characters genuinely likable, and with that, it was hard to root for any of them to achieve their goals.  
My Take:
So…I was about to say I totally agreed with Elizabeth, but then I realized that wouldn't be quite accurate because I DNF'd this book at something like 5%. It happened so quickly, I don't even think I added to my DNF list…I considered it more of a "sample." Regardless, I think the general consensus is in agreement with Elizabeth…I remember hearing from lots of my trusted recommendation sources that Into the Water suffered terribly from the dreaded sophomore slump.
What do you think of Elizabeth's recommendations (or her "Didn't Love")?