If you have not read The Girl on the Train and are planning to, do not read any further. There are SPOILERS in this post. Check out my spoiler free review instead!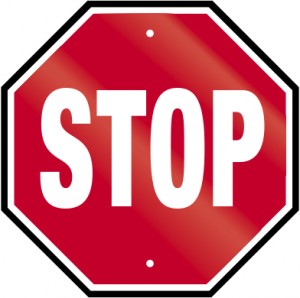 The Girl on the Train is one of those books that you just want to talk about…and I mean using details. I really don't have that much to say about it without spoiling things. So, for the first time ever, I've written a blog post with spoilers!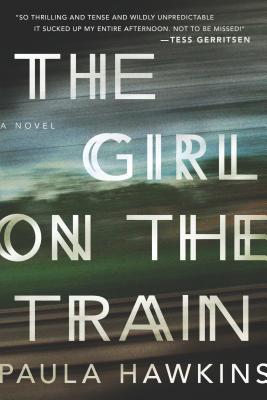 Affiliate Link: Buy from Amazon
What was your take on Rachel and her many issues?
Delving into Rachel's issues was my favorite part of the book. She is pathetic on the surface, but has more complexity than meets the eye. Sometimes I wanted to shake her and say, "really, you can't resist G&T's out of a CAN?!! Pull yourself together!". Those sound disgusting, incidentally. But, she ends up showing grit, courage, and tenacity (corkscrew to the neck?!)…and the way Hawkins let it play out made the change in her completely believable.

I was fascinated with her alcoholic blackouts and the pure trauma they caused in her life. The thing that struck me most about this was how vulnerable the blackouts made her. And, how this vulnerability coupled with her shame about each of these incidents caused her to believe the worst of herself. She was ripe for the pickings, shall we say.

I liked how Hawkins explained how she got like this and tied her downward spiral to her infertility struggle, which seemed like a very realistic scenario to me. This also made me sympathize with her more than I would with your average alcoholic.

But, Rachel's issues weren't just booze related. She seemed be trying to fill the purposelessness of her life, which caused her to go to extreme lengths to matter…to anyone, about anything. Viewed from this angle, she seemed like an obsessive, stalkerish attention-whore.

But, you can also look at her behavior as that of an innately sweet girl who possibly did something horrible (or saw something horrible) while blacked out. And the guilt associated with that drove her to extreme lengths to try to make it right.
What exactly is Tom?
Something is clearly wrong in his head, but what is it? Is he a sociopath? Does he have anger issues? He's not just a guy who killed his mistress in a fit of rage over her threats to expose her pregnancy…he was manipulating and abusing Rachel prior to Megan. I kind of want a diagnosis for him!

He actually reminded me of a guy a friend of mine dated long ago. Not the murderous inclinations (obviously!), but the ability to convince his girlfriend that she had mental problems and needed to be in therapy when he was the one that was completely screwed up (liar, cheater, etc). Just like Tom turned the tables on Rachel and exacerbated her drunken spiral. 

Hawkins gave us next to nothing about Tom. We know he "lied about everything, all the time". Other than that, we know he wasn't in the Army like he said and his fallout from his parents played out differently than he said. But, what else do we really know? Not much! Why is he this sociopathic? Why does he lie all the time? What is his background? I want to know more!
Is Scott the only sane person in this whole mess?
Though he was innocent in all this and was understandably not his normal self given he had just lost his wife, learned he was essentially married to a stranger, and was a murder suspect, I thought he had some issues of his own.

He showed violent tendencies toward Rachel and Megan when he was angry. Why? I needed some sort of explanation for this behavior once it was confirmed that he wasn't the killer.
Did anyone see the end coming?
I was fairly certain Scott hadn't killed Megan, as that would have been way too obvious.

For a very brief time, I thought maybe Anna was the killer (because of Rachel's feelings of fear around her). A female killer would have been different and kind of interesting!

But, when Anna said, "He's a really good liar", I was pretty sure it was Tom. And, once Scott learned that Megan's baby wasn't his, I knew for sure. I understand Hawkins had to lay a little groundwork so the ending didn't seem too random, but did she give away too much, too early? She sure didn't surprised me…and I'm usually not that great at guessing endings.
Let's talk! What did you think about all the sordid details?!
If you enjoy these types of spoiler discussions, check similar ones on the following books:
After the Crash by Michel Bussi
All Is Not Forgotten by Wendy Walker
Behind her Eyes by Sarah Pinborough
Where They Found Her by Kimberly McCreight