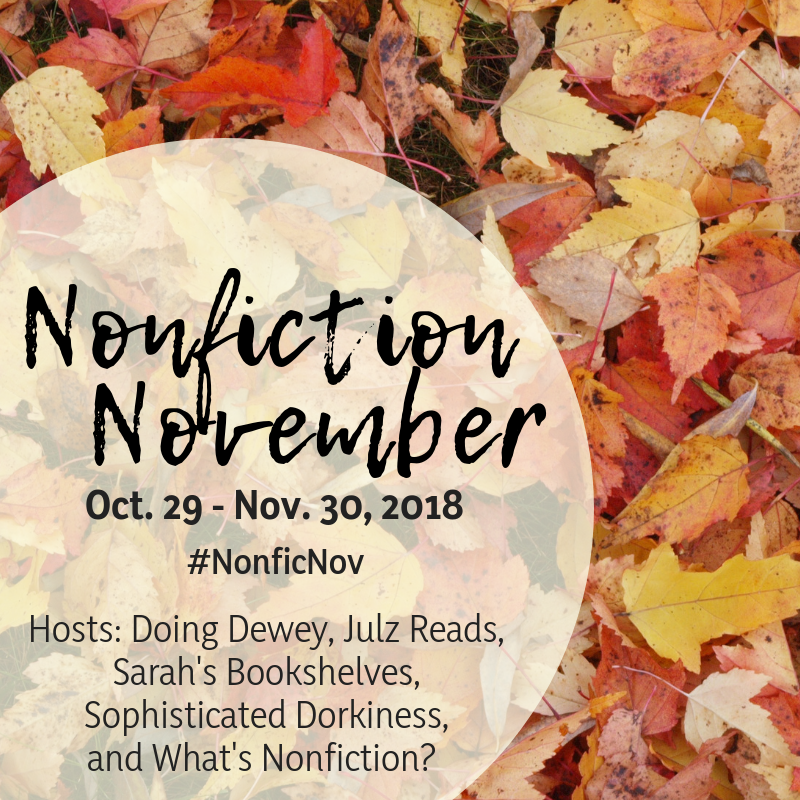 Today's Nonfiction November (hosted by Katie at Doing Dewey, Rennie at What's Nonfiction?, Julie at Julz Reads, Kim at Sophisticated Dorkiness, and me) topic is fiction/nonfiction book pairings:
It can be a "If you loved this book, read this!" or just two titles that you think would go well together. Maybe it's a historical novel and you'd like to get the real history by reading a nonfiction version of the story.
Fiction / Nonfiction Book Pairings is my favorite topic of Nonfiction November and I keep a running list throughout the year of all my ideas for pairings. I hope y'all have just as much fun with it!
Link up your posts below and check out the plans for the rest of the month at here!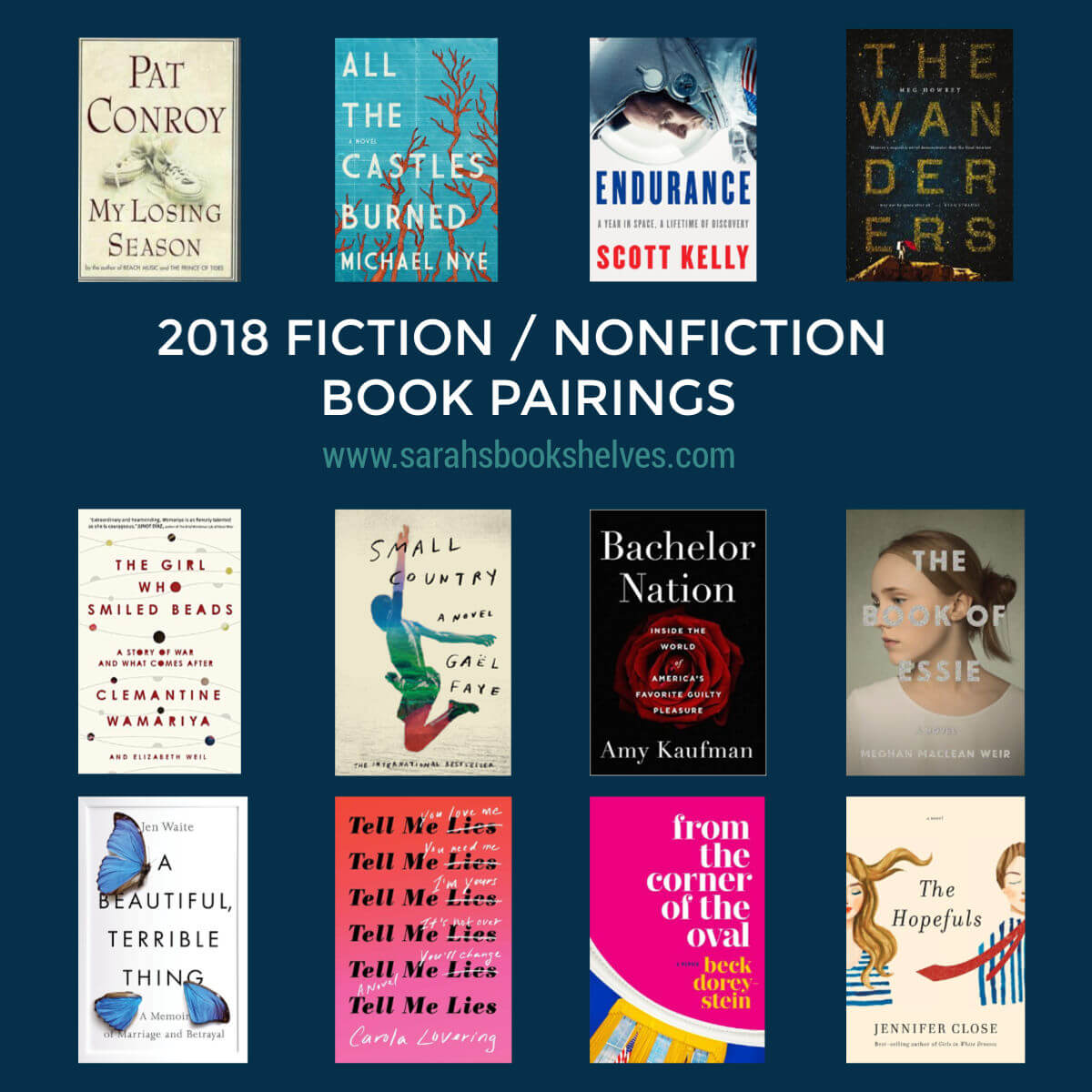 Campus Stories Involving Basketball
My Losing Season is Pat Conroy's (my all-time favorite author) memoir about his time playing basketball at The Citadel, the military college in Charleston, South Carolina. It's a team of underdogs and Conroy is its "mediocre point guard"…but they play with incredible heart as they wrestle with a difficult coach.
In All the Castles Burned (my review), Owen Webb, a scholarship student at the prestigious Rockcastle School (a private day school for boys) embarks on an obsessive, dangerous friendship with Carson Bly, the son of a wealthy and absent father…all against the backdrop of the Rockcastle basketball team.
What it's Like to Go to Space
Endurance is the true story of astronaut Scott Kelly's year he spent on the International Space Station and his bumpy journey to becoming an astronaut.
In The Wanderers (my review), Helen, Sergei, and Yoshi (the meticulously selected crew for Prime Space's – a private space exploration company – first manned mission to Mars) go through an incredibly life-like, seventeen months-long simulation (called Eidolon) of the mission.
The Rwandan Genocide
The Girl Who Smiled Beads
(my review) is the true story of six year-old Clemantine and her older sister getting separated from their family during the Rwandan genocide and spending the next six years as refugees before being granted asylum in the U.S., and in Clemantine's case, going on to get a degree from Yale.
Small Country (which I haven't read yet) is an "evocative coming-of-age tale, set against the backdrop of the Rwandan genocide and the civil war in Burundi, of a young boy's childhood innocence shattered by the brutal tides of history." (Goodreads)
Behind-the-Scenes of Reality TV
Bachelor Nation
(my review) exposes the inner workings of The Bachelor franchise.
The Book of Essie
(my review) AND The Favorite Sister
(my review) are fictional stories set in the world of reality TV.
Sociopathic Husbands / Boyfriends
A Beautiful, Terrible Thing (my review) is Jen Waite's memoir about her marriage to a psychopath / sociopath (Marco).
In Tell Me Lies, Lucy Albright arrives for her freshman year at Baird College in California and falls into a toxic love affair with Junior Stephen DeMarco (who made my list of Memorable Villains of Fiction).
Books Set in DC Politics That Read Like Brain Candy
From the Corner of the Oval is a quarter life crisis memoir (by Beck Dorey-Stein, one of Obama's stenographers) set in the world of politics and is my favorite audiobook of the year so far!
In The Hopefuls (my review), young couple Matt and Beth Kelly move from New York City to Washington, D.C. for Matt's job and must navigate marriage and friendship in the political world.
Incidentally, Tell Me Lies could also pair well with From the Corner of the Oval in a totally different way…yes, From the Corner of the Oval features another possibly sociopathic boyfriend.
What are some of your favorite Nonfiction / Fiction pairings?