I published my 2016 Summer Reading Guide at the end of May and will be adding more books to it throughout the summer. Here are two of my latest, though very different, additions…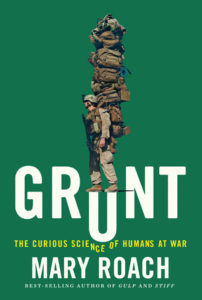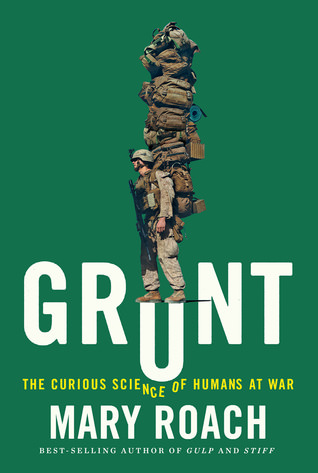 Grunt by Mary Roach
Nonfiction (Released June 7, 2016)
288 Pages
Bottom Line: Read it.
Affiliate Link: Buy from Amazon

Source: Publisher (W.W. Norton) via NetGalley

Plot Summary: "Grunt tackles the science behind some of a soldier's most challenging adversaries—panic, exhaustion, heat, noise—and introduces us to the scientists who seek to conquer them." (Goodreads)
My Thoughts: Mary Roach is known for delving deep into an odd topic (like what happens to cadavers in Stiff) and using her dry (and frequently morbid) humor to share her findings in a relatable way. In Grunt, she focuses on seemingly minor issues (many of which civilians encounter in their daily lives) that wreck havoc with the military and military issues that don't get a lot of media attention, including bird strikes, hearing loss, diarrhea prevention, flies and sleep. Though she doesn't shy away from topics that civilians (hopefully) won't need to concern themselves with: submarine escape, bomb safety for the undercarriages of vehicles, and flame resistant clothing.
With one chapter focusing on each topic, Grunt reads like a short story collection. And as with most short story collections, I had my winners and losers. A chapter on war-related genital injuries and reconstructive surgery was thankfully free of the heavy military and scientific jargon that caused me to glaze over in some of the other chapters…and was predictably fodder for some funny anecdotes. And, a chapter on sleep was relatable and applicable to anyone. I was less enamored with chapters on flies and odors because of the previously mentioned science and military jargon overload. Though Grunt had some hiccups, I would recommend it to people interested in the military or with an appreciation for quirky knowledge and a flair for the ridiculous (which Roach helpfully points out to the reader at every opportunity).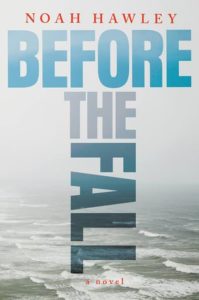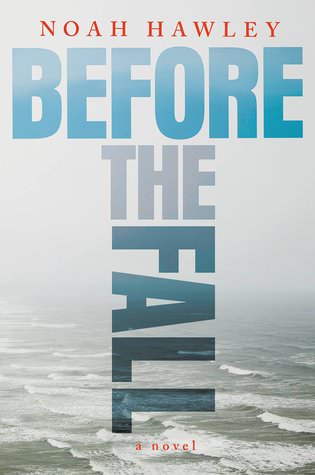 Before the Fall by Noah Hawley
Fiction – Mystery/Thriller (Released May 31, 2016)
400 Pages
Bottom Line: Read it.
Affiliate Link: Buy from Amazon

Source: Purchased (Publisher: Grand Central Publishing)

Plot Summary: A private plane carrying two important businessmen (one of whom is the Rupert Murdoch-like head of a 24 hour news network), their families, and a down-on-his-luck painter crashes off the coast of Martha's Vineyard, leaving two survivors.
My Thoughts: Before the Fall, written by the creator of the TV show Fargo, has been hyped as "the thriller of the year" by many and has appeared on a number of the traditional media's Summer Reading Guides. While I don't feel quite as strongly about it, it is one of only two thrillers I've enjoyed all year.
Opening with the plane crash, the book works backwards and forwards to tell the stories of each passenger and those close to the crash's aftermath. As with some other books that worked for me lately (The Expatriates, Only Love Can Break Your Heart), the mystery (i.e. why the plane crashed) serves as a catalyst to explore human emotions and behavior. The crux of this story is more about the people on the plane and what today's media can do to a tragic story than the crash itself.
Unfortunately, the ending fizzled a bit for me. In the moment, I wanted it to be more and bigger than it was. But after reflecting, the lack of razzle-dazzle fits well with the book's overarching point about how the 24 hour news cycle pumps up stories, squeezing every last ounce of possible ratings value from them, the truth be damned. Despite the ending, Before the Fall is a good choice for anyone who likes their thrillers to go beyond standard plot twists.