I was on vacation after New Year's, so I didn't get to update y'all on my reading. So, you get two weeks worth of books today!
The good news is I read a couple perfect beach reads while on vacation (at the beach)…these were 2019 releases I'd had on hold at the library and came in at just the right time. The bad news is, after a fantastic start, my 2020 releases have taken a bit of a nosedive.
Podcast
The podcast returned this week with the 2020 Winter Book Preview with Catherine from Gilmore Guide to Books! We share 18 books coming out between January and March that we're excited about…plus, a special podcast-related announcement!
AND, beginning in mid-January, I'll be releasing a NEW MONTHLY BONUS PODCAST EPISODE for Patrons! Every month, I will share my own picks in the book recommendations portion of the regular show. So, I'll share:
2 Old Books I Love

2 New Books I Love

1 Book I Didn't Love 

1 Upcoming Release I'm Excited About
These will be solo episodes (i.e. no co-host). If you'd like to get access to these bonus episodes (plus other bonus content), you can support the podcast for $5/month on Patreon.
New on the Blog
Hosted by The Book Date.
This post contains affiliate links (plus: here's your Amazon Smile-specific affiliate link
), through which I make a small commission when you make a purchase (at no cost to you!).
I finished reading…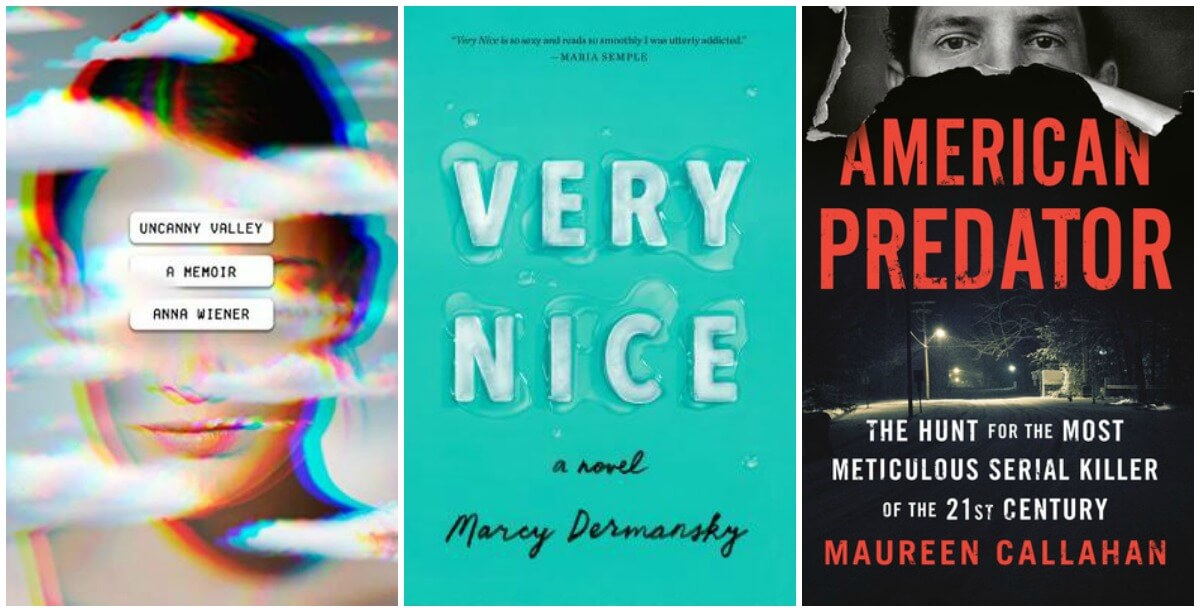 Uncanny Valley by Anna Wiener (January 14, 2020)
The first half of this Silicon Valley memoir was pretty eye-opening. But, the second half felt repetitive. It left me with the feeling that this book should have been a long-form article, but was stretched into a full length book. Mini Review to come.
Affiliate Link: Buy from Amazon
Very Nice by Marcy Dermansky (July 2, 2019)
This one felt like "dark Brain Candy" (new reading category?). It's a tornado of awkwardness that you know is going to touch down at some point and wreck havoc, but you don't know when or how. The ending was a little over-the-top, but I read it in 2 days on the beach (and it was the perfect book for that).
Affiliate Link: Buy from Amazon
American Predator by Maureen Callahan (July 2, 2019)
One of the most riveting true crime books I've ever read. This guy is terrifying. Weird choice for a beach read, but my reading setting actually tempered the scare factor a bit. Mini Review to come.
Affiliate Link: Buy from Amazon
I'm currently reading…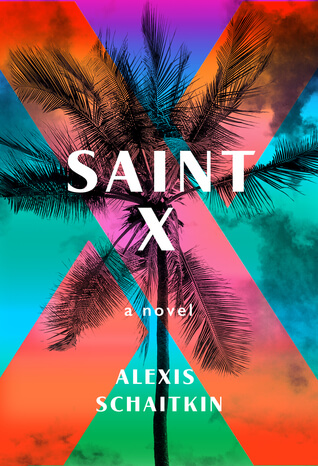 Saint X by Alexis Schaitkin (February 18, 2020)
I'm about 20% in and have mixed feelings so far. The first 10% was slow and overly descriptive, but things have taken a turn. The perspective changed and so did the writing style. I'm going to stick with it for now.
Affiliate Link: Buy from Amazon
I tried, but wasn't feeling…
The Majesties by Tiffany Tsao (January 21, 2020)
DNF at 10%
I couldn't get into this one…the characters felt flat and the whole story felt distant.
Affiliate Link: Buy from Amazon
The Third Rainbow Girl by Emma Copley Eisenberg (January 21, 2020)
DNF at %
I love a true crime memoir, but this one went deep into history of the West Virginia area (some interesting and possibly relevant, but a lot not). For example, I didn't need to know how the Pocahontas Times was printed. I felt like the story would get going, then be interrupted by either history or the author's childhood.
Affiliate Link: Buy from Amazon
Upcoming reading plans…
Unless a library hold comes in…
The Lost Diary of M by Paul Wolfe (February 25, 2020)
Catherine shared this historical fiction in the Winter 2020 Book Preview podcast episode. It's the fictional diary of Mary Pinchot Meyer, powerful woman in Washington and one of JFK's mistresses. 
Affiliate Link: Buy from Amazon
How was your reading week?
Pin this post…