I finished 3 books last week…which is a ton for me! And, I was rewarded with STILL being 3 books behind schedule for my Goodreads goal. I shouldn't care about that, but I do…just because it's there. The way I feel about this is making me lean towards not setting a Goodreads goal next year. Hmm…
I shared my October 2018 Books to Read (and Skip) on Friday…and have one more October book coming this Thursday with its very own review!
Hosted by The Book Date.
This post contains affiliate links (plus: here's your Amazon Smile-specific affiliate link
), through which I make a small commission when you make a purchase (at no cost to you!).
Favorite Instagram 
Follow me at sarahsbookshelves 
I finished reading…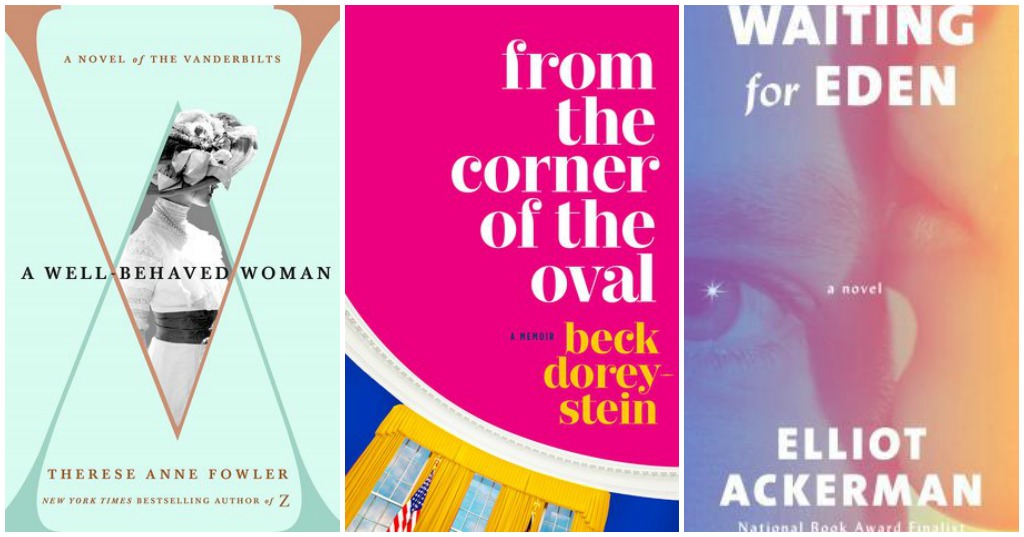 A Well-Behaved Woman
by Therese Anne Fowler (October 16, 2018)
I liked this one, but it was a decidedly lukewarm like. It definitely didn't fill Z: A Novel of Zelda Fitzgerald's very large shoes. Check out my review for more thoughts.
Affiliate Link: Buy from Amazon
From the Corner of the Oval
by Beck Dorey-Stein (July 10, 2018) – AUDIOBOOK
This quarter life crisis memoir set in the world of politics might be my favorite audiobook of the year! It's like listening to your fun friend who happens to have a job (stenographer) in the White House with access to the President give you all the very best anecdotes (plus, a good dose of her love life) over a glass of wine! Great pick if you loved Who Thought This Was a Good Idea? by Alyssa Mastronmonaco or The Hopefuls by Jennifer Close.
Affiliate Link: Buy from Amazon

Waiting for Eden by Elliot Ackerman (September 25, 2018)
Y'all, this book. It's rare to find an author that can tell such a powerful, immersive story in so few pages, but Ackerman did. The first chapter absolutely gutted me…and I was gutted many more times after that. This one is definitely an emotional read, but worth it…it'll absolutely make my Best Books of 2018 list come December! Mini review to come.
Affiliate Link: Buy from Amazon
I'm currently reading…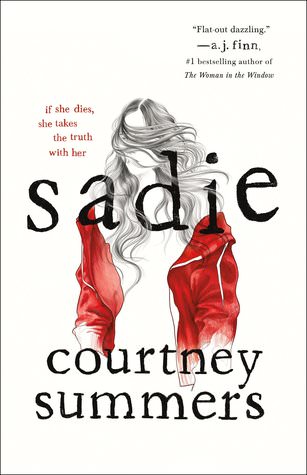 Sadie
by Courtney Summers (September 4, 2018)
I needed something easy after Waiting for Eden and this YA novel told partially via a Serial-esque podcast transcript is doing the job quite nicely. I'm about halfway through and do wish the entire novel was being told in a podcast transcript format, but it's still working for me overall.
Affiliate Link: Buy from Amazon

I tried, but wasn't feeling…
Virgil Wander
by Leif Enger (October 2, 2018)
I liked the writing, but I kept zoning out and there were just too many characters. It could also have fallen prey to following Waiting for Eden. I shared my thoughts in Friday's October 2018 Books to Read (and Skip) post.
Upcoming reading plans…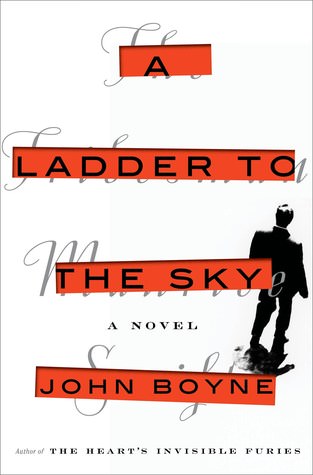 A Ladder to the Sky
by John Boyne (November 13, 2018)
John Boyne (author of The Heart's Invisible Furies
) goes super dark with a "psychodrama" about a man with psychopathic tendencies who pursues fame at all costs. Y'all, this may be one of my most anticipated books of this entire year! I'm terrified it's not going to live up to my expectations.
I was reading…
One Year Ago: I was reading one of last year's critical darlings that didn't work for me at all.
Two Years Ago: I'd just finished one of the more controversial novels of last year.
How was your reading week?