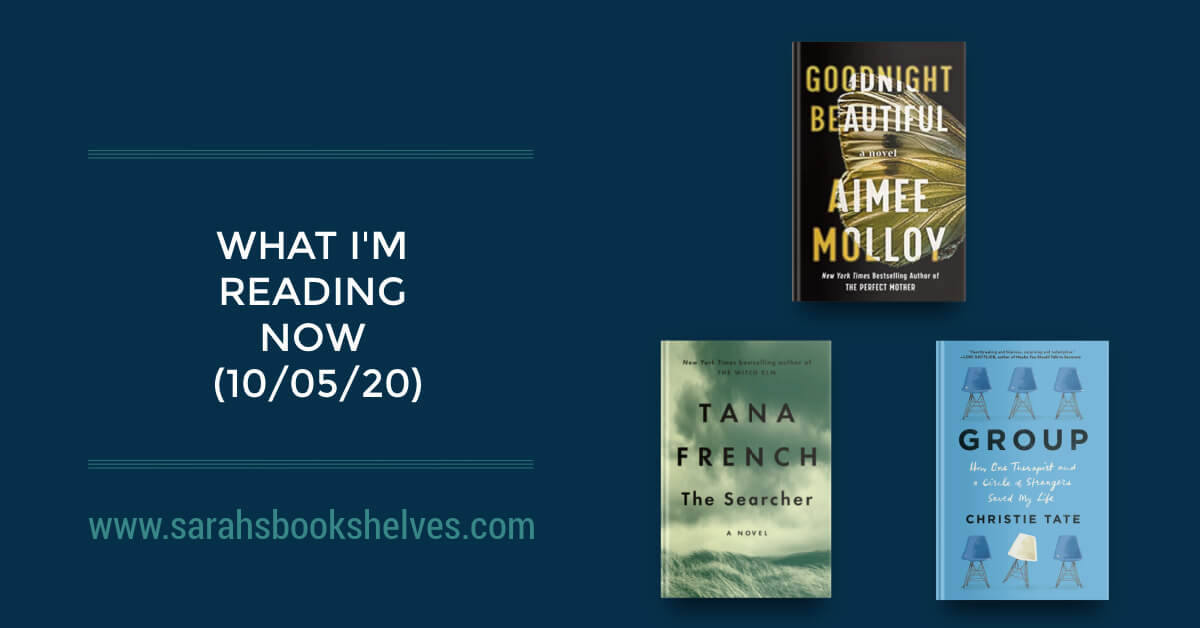 I didn't have much time to read this week (I seem to start every weekly update with a version of this statement…grr!) and I didn't finish a single book. But, I'm almost done with one and spent some reading time on a couple of books that ended up being DNF's, so it's not quite as bad as it looks.
Podcast
In last week's episode, Kelly Jensen joined me to discuss libraries & COVID-19. 
There is no new podcast this week.
On the Blog
Hosted by The Book Date.
This post contains affiliate links (plus: here's your Amazon Smile-specific affiliate link
), through which I make a small commission when you make a purchase (at no cost to you!).
I finished reading…
I'm currently reading…
Goodnight Beautiful by Aimee Molloy (October 13, 2020)
I'm able to concentrate on this psychological thriller / domestic suspense with an interesting premise (listening in on all of a therapist's sessions through a vent). I'm almost finished and a couple plot elements rubbed me the wrong way, but it is keeping my interest (which is the bar for success these days). We'll see how she wraps things up…
Affiliate Link: Buy from Amazon
I tried, but wasn't feeling…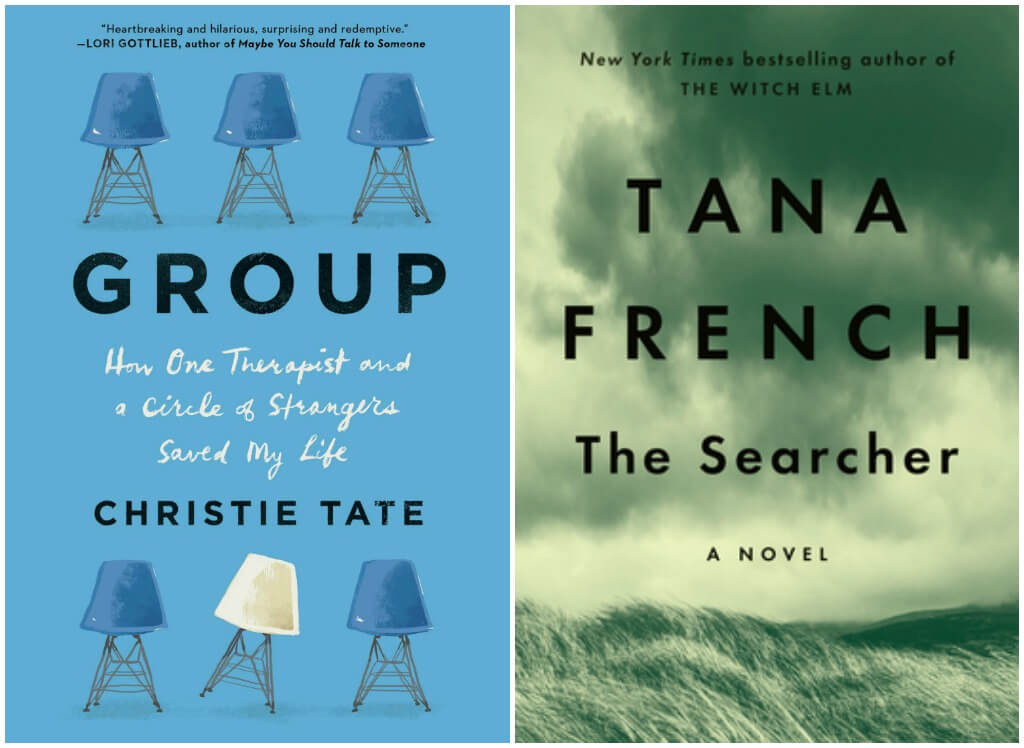 Group by Christie Tate (October 27, 2020)
DNF at 22%
I was really excited about this "therapy nonfiction" (as I referred to it on the Fall 2020 Book Preview), but there was more focus than I wanted on other group members and I didn't care as much about their stories. I was also creeped out by the therapist's weird sexual comments and questions. 
Affiliate Link: Buy from Amazon
The Searcher by Tana French (October 6, 2020)
DNF at 9%
The Witch Elm, started slowly (I almost DNF'd it in the first 10%), but I ended up loving it. So I really tried to make it past 10% of The Searcher, but I couldn't read more than a few pages at a time. It was that slow and there were an overwhelming amount of details about the main character's house renovation. I'd be willing to pick this one up again if people I trust end up loving it, so I guess I could call this a "maybe DNF / maybe put down for now."
Affiliate Link: Buy from Amazon
Upcoming reading plans…
Memorial by Bryan Washington (October 27, 2020)
I was really surprised this wasn't an October Book of the Month pick! It's a story about a gay couple who are at a crossroads in their relationship…then one of the men leaves to visit his ailing father and his mother-in-law stays with his partner. It's being billed as a "dramedy."
Affiliate Link: Buy from Amazon
How was your reading week?
Pin this post…