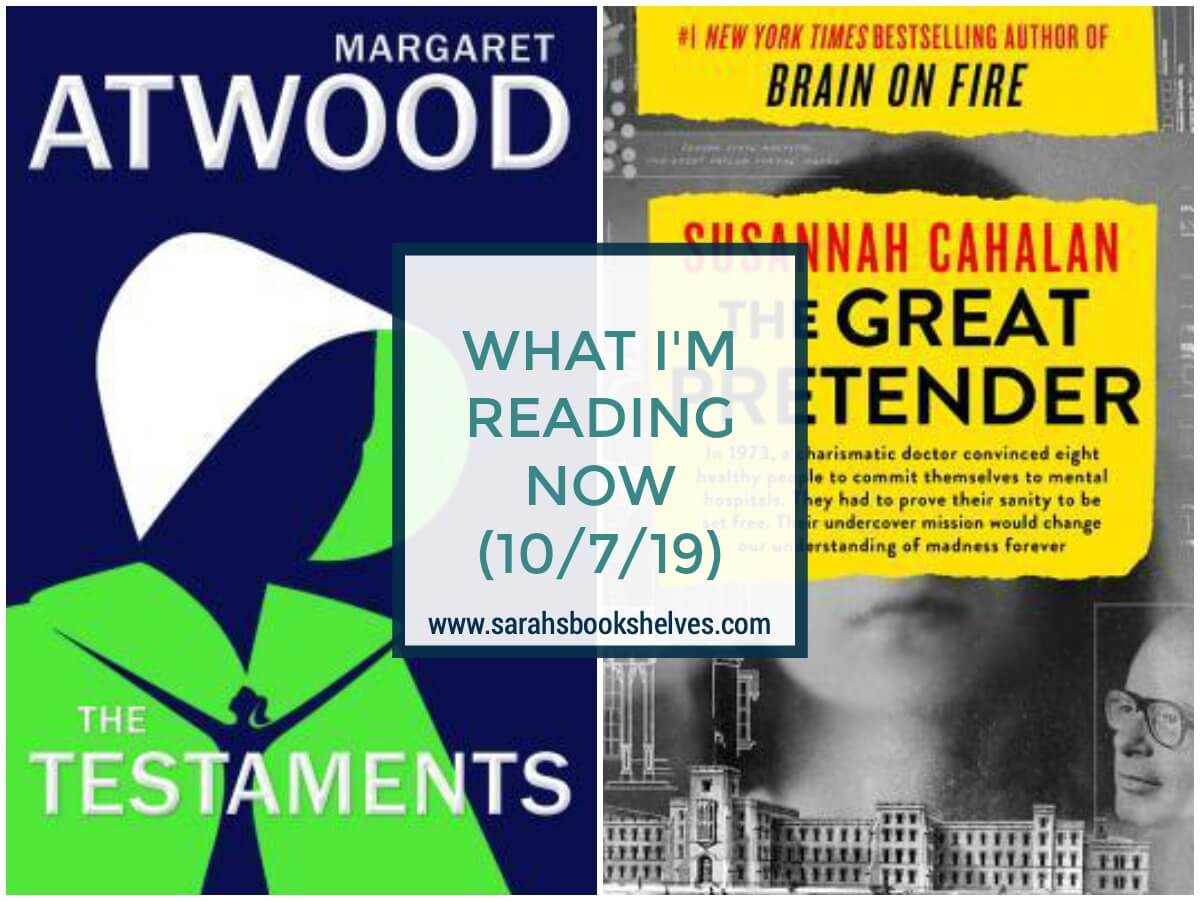 Last week was super busy with launching my new Patreon community for the podcast (Patrons get special bonus podcast episodes including monthly Superlatives episodes with every full length guest and more!), so I didn't really get much reading done until later in the week. And, I was struggling a bit with my book (see more details below), which didn't help. I'm hoping for more reading time this week.
I'm also starting to think about my TBR list for Nonfiction November (kicking off on Monday, October 28)! 
Podcast
Episode 32, featuring Cristina Arreola (Senior Books Editor at Bustle), aired last Wednesday!
And, a MINI episode will air this Wednesday featuring Stephanie Freeman (@reads.on.wednesdays)!
New on the Blog
Get bonus podcast episodes…I launched the Sarah's Book Shelves Live Patreon community last week! When you support the podcast on Patreon for $5/month, you can get bonus podcast episodes and other goodies. 
Alcohol & Advil…my latest book that gave me a reading hangover and the book I read to recover. And, this one was a doozy!
2019 Rock Your Reading Tracker – I used my "Rock Your Reading Tracker" this year to track all my reading stats in real time and figure out who my best recommendation sources are…and, my reading QUALITY improved 42% from last year! The new and improved 2019 tracker is now available for $14.99…get more details here!
Hosted by The Book Date.
This post contains affiliate links (plus: here's your Amazon Smile-specific affiliate link
), through which I make a small commission when you make a purchase (at no cost to you!).
I finished reading…
The Testaments by Margaret Atwood (September 10, 2019)
So many people (including some of my trusted recommendation sources) rated this 5 stars, but my feelings are more complicated. I definitely liked it more by the end, but I'm still trying to figure out my rating.
Affiliate Link: Buy from Amazon
I'm currently reading…
The Great Pretender by Susannah Cahalan (November 5, 2019)
I'm only about 10% through this true story of this investigation into the "50-year-old mystery behind a dramatic experiment that changed the course of modern medicine" by the author of the memoir Brain on Fire (my review). So far, some parts of super interesting (and horrifying) and some go far too deep into the history of mental illness and care. I'm going to keep going for now.
Affiliate Link: Buy from Amazon
Upcoming reading plans…
Unless a library hold comes in…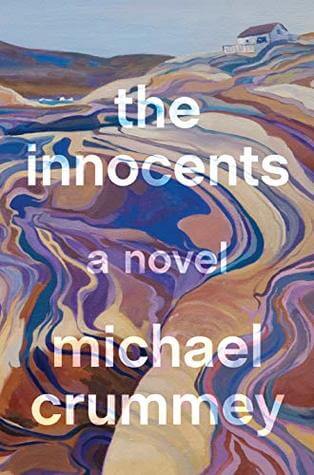 The Innocents by Michael Crummey (November 12, 2019)
I loved this Canadian novelist's Sweetland (my review) a few years ago, so I'm hoping this survival story about a brother and sister in a remote part of Newfoundland pans out. This is also my last fiction ARC of 2019!
Affiliate Link: Buy from Amazon
How was your reading week?
Pin this post…