Fall books are still proving tough for me, but I've now found at least a few I actually enjoyed! Usually, at least one of my Top 3 books of the year comes from the Fall release crop, but I'm thinking that may not happen this year. On a better note, I started watching USA's The Sinner and am totally hooked! It's dark, twisty, demented…and perfect!
I posted less than usual on the blog last week, but it was because I was working hard on my Ultimate Guide to the Book of the Month Club JUDGES, where I compiled every BOTM judge's selection track record into an easy-to-use guide (and Excel template) that will help you find the judges that are most compatible with your reading taste! October selections are out…check out my commentary on all the books and the judges guide (including free template) to help you choose the perfect book for your taste!
#Buildsarahsbookshelves Library Update
I'm putting together a very selective library for my new (but small) built-in bookshelves and am sharing each book I acquire on Instagram (follow me at sarahsbookshelves)! And, I'm trying to acquire all these new books at rock bottom prices.
Round 1 of my shelves is complete and, last week, I shared the "blue books" shelf! This just includes my "A List" books…I'll be adding more books and some decorative things for Round 2.
Hosted by The Book Date.
This post contains affiliate links.
I finished reading…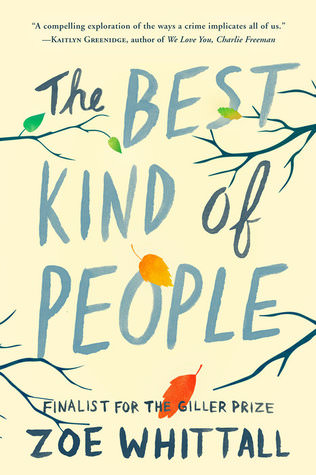 The Best Kind of People
 by Zoe Whittall (September 19, 2017)
A pretty good read, though not perfect. I think this one would make a great book club selection. Mini review to come.
Affiliate Link: Buy from Amazon
I'm currently reading…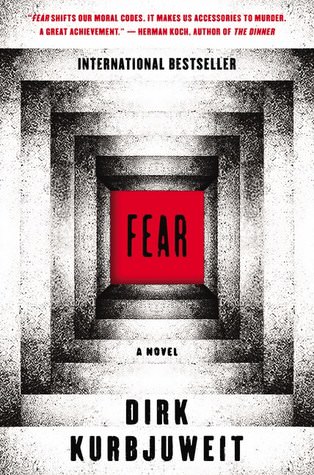 Fear
 by Dirk Kurbjuweit (October 3, 2017)
Finally, something is working for me! Herman Koch (author of one of my favorites, The Dinner) recommended this German thriller and it surprisingly does remind me of the tone of Koch's books. It's rare that an author's blurb actually pans out like this! I'm almost halfway through and, so far, it's more story of a family rather than thriller, but there is definitely a good amount of suspense.
Affiliate Link: Buy from Amazon
I tried, but wasn't feeling…
Manhattan Beach
 by Jennifer Egan (October 3, 2017)
Despite all the awards and the fact that this book is an October Book of the Month Club selection, I thought it was slow and introduced too many characters too quickly, causing me to glaze over. Some trusted blogger friends who read farther than I did also said it was a slog. DNF at 9%.
Lie to Me
 by J.T. Ellison (September 5, 2017)
Anne Bogel at Modern Mrs. Darcy said this psychological thriller was "best in class" for "domestic noir," so I gave it a shot despite my general hesitancy about this genre. But, through the first 9%, I thought it was pretty standard psych thriller fare and put it down.
Upcoming reading plans…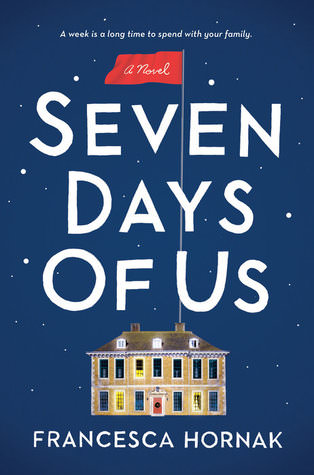 Seven Days of Us
 by Francesca Hornak (October 17, 2017)
This debut novel features a family cooped up together over the holidays and is supposed to be "warm, wry, and sharply observed." Kind of reminds me of This Is Where I Leave You or the movie Christmas Vacation
. Those are the fantastic examples…I've also found that a lot of books like this fall flat. Hopefully, this will be one of the winners!
I was reading…
One Year Ago: I was having a letdown following two 5 star books in a row.
Two Years Ago: I read one of my top 3 books of 2015!
How was your reading week?