In Episode 7, Ashley Spivey (founder of #SpiveysClub Facebook Group and former Bachelor contestant) shares Galentine's Day book recommendations and talks a bit of The Bachelor behind-the-scenes!
We had a lot to cover this week (including 3 extra book recommendations from Ashley!), so the episode as a little longer than you're used to. But, I don't think you'll be mad about it!
This post contains affiliate links (plus: here's your Amazon Smile-specific affiliate link
), through which I make a small commission when you make a purchase (at no cost to you!).
Highlights
Surviving The Bachelor without being allowed to read.
A bit of behind-the-scenes of The Bachelor & what it's like to be a contestant on the show.

Why Ashley doesn't like reading books in advance of publication.

Sarah's favorite podcasts.

Why Ashley rarely DNF's books.

Ashley's dream job.

Authors on social media (and some that are particularly good follows).

Why Ashley doesn't read books about The Bachelor anymore.
Ashley's Book Recommendations
Four OLD Books She Loves
Two NEW Books She Loves
One Book She Didn't Love
Two Upcoming Releases She's Excited About
Other Books Mentioned
Other Links
About Ashley
Facebook Group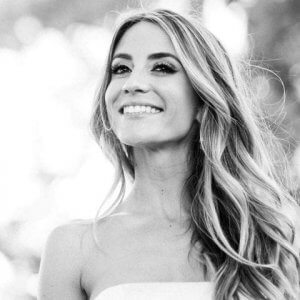 | Instagram | Twitter 
Ashley is the founder of the #SpiveysClub Facebook Group and Book Club. She's also co-host of the He Said, She Said Podcast sharing advice on life and love with Reality Steve. Prior to all that, she was a contestant on Season 15 of The Bachelor with Brad Womack.
Next Week's Episode
Carla from Happiest When Reading (airing February 20)
Support the Podcast
Share
If you like the podcast, I'd love for you to share it with your reader friends…in real life and on social media (there's easy share buttons at the bottom of this post!).
Subscribe
…wherever you listen to podcasts, so new episodes will appear in your feed as soon as they're released.
Rate and Review
Search for "Sarah's Book Shelves" in Apple Podcasts…or wherever you listen to podcasts!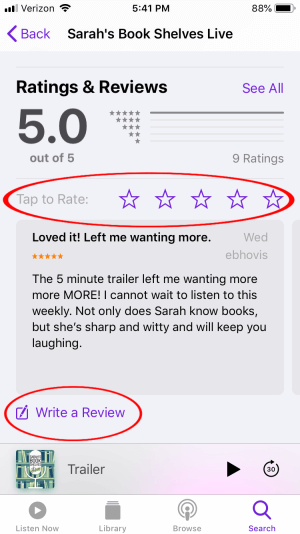 Feedback
I want this podcast to fit what you're looking for, so I truly do want your feedback! Please tell me (email me at sarahsbookshelves@gmail.com or DM me on social media) what you like, don't like, want more of, want less of, etc. I'd also love to hear topics you'd like me to cover and guests you'd like to hear from.
Do you celebrate Galentine's Day? What are some of your favorite books featuring awesome ladies?