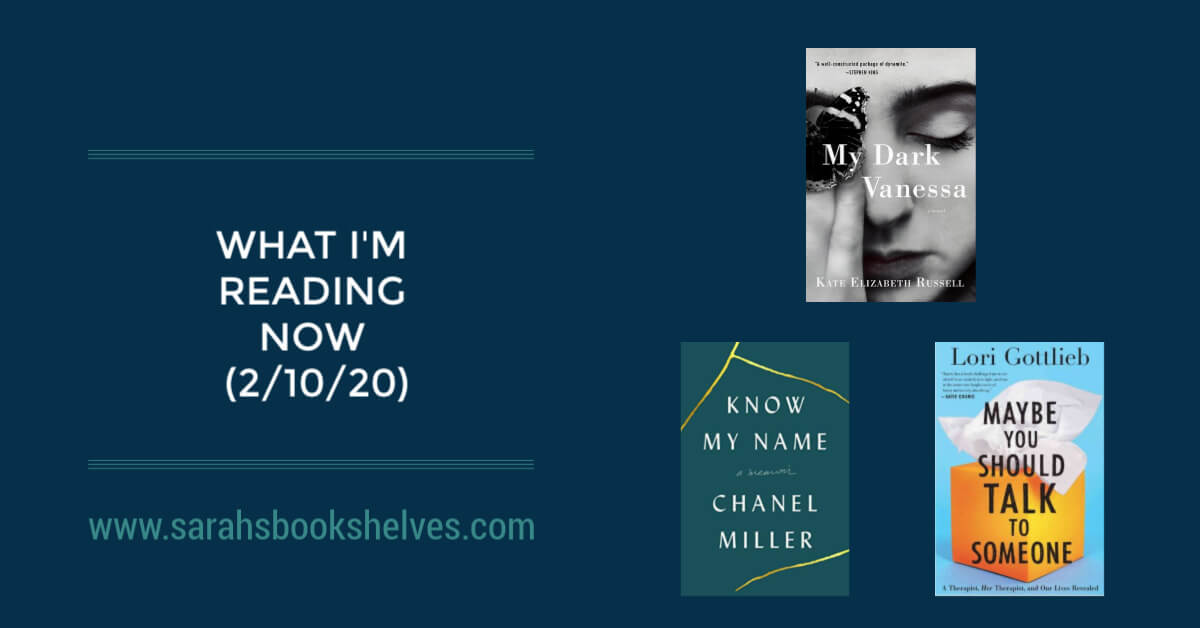 Whew! I did some heavy reading (topic-wise) last week! I'm reading some lighter books this week to recover and am heading out for a long weekend this week, so I'm thinking my lighter reading will continue (probably some Summer Reading Guide possibilities!).
Podcast
Episode 45, featuring Liz Moore (author of Long Bright River) aired last week.
And, a mini episode featuring Aubree Cheadle (@mnreadingmama) will air this Wednesday.
AND, I released the first episode of a NEW MONTHLY BONUS PODCAST SERIES for Patrons! Every month, I will share my own picks in the book recommendations portion of the regular show. So, I'll share:
2 Old Books I Love

2 New Books I Love

1 Book I Didn't Love 

1 Upcoming Release I'm Excited About
These are solo episodes (i.e. no co-host). If you'd like to get access to these bonus episodes (plus other bonus content), you can support the podcast for $5/month on Patreon.
New on the Blog
Hosted by The Book Date.
This post contains affiliate links (plus: here's your Amazon Smile-specific affiliate link
), through which I make a small commission when you make a purchase (at no cost to you!).
I finished reading…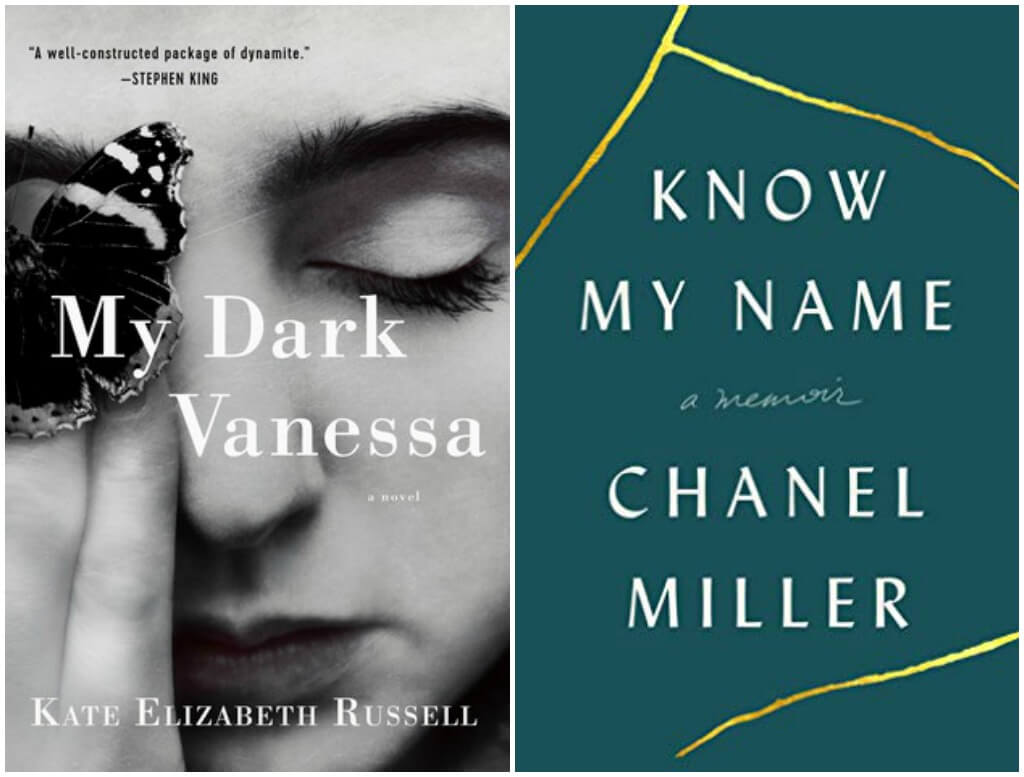 My Dark Vanessa by Kate Elizabeth Russell (March 10, 2020)
So messed up, but so riveting. Made me incredibly uncomfortable, but I also think it's a beautifully written cautionary tale. There is some controversy surrounding it (explained well here). Mini review coming.
Affiliate Link: Buy from Amazon
Know My Name by Chanel Miller (September 24, 2019) – AUDIOBOOK
Quite the audiobook to be listening to while reading My Dark Vanessa in print. Chanel Miller can write. And, the huge takeaway for me from her story is how broken the justice system is for victims of assault. The narration is super slow, so I listened to it on 1.75x speed. Mini review to come.
Affiliate Link: Buy from Amazon
I'm currently reading…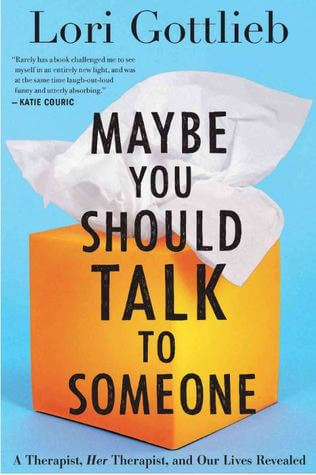 Maybe You Should Talk to Someone by Lori Gottlieb (April 2, 2019)
This blockbuster memoir about a psychologist's experiences with her patients and with her own therapy isn't what I expected…it's much better! It reads really quickly and feels like part memoir, part self-help, and part behind-the-scenes of the psychology industry. Loving it so far (just over halfway through!).
Affiliate Link: Buy from Amazon
Upcoming reading plans…
The Glass Hotel by Emily St. John Mandel (March 24, 2020)
One of my most anticipated books of 2020 from the author of Station Eleven! As Catherine and I discussed on the Winter 2020 Book Preview podcast episode, the plot seems super weird, but we feel like, if anyone can do it right, it's Mandel. Plus, I've been hearing good reports from readers I trust (Annie Jones, Hunter @shelfbyshelf, and Anne Bogel).
Affiliate Link: Buy from Amazon
How was your reading week?
Pin this post…