After starting last week with some April snow flurries (wha?!!), this past weekend was sunny and hot and got me excited for summer! However, it was a bit overly jam-packed for me and I'm now craving some downtime. I'm one of those people that doesn't operate well without any time to recharge my batteries.
Tools of Titans
 Tip
I'm slowly working my way through Tools of Titans
 by Tim Ferriss, a collection of highlights from interviews he's done with various stars of their fields. It's chock full of awesome tidbits, so I thought I'd share the most helpful tip I pick up each week. I'm still in the "Wealthy" section.
On Figuring Out What You Want to Be When You Grow Up:
I was I'd had this mentality when I was younger and trying to figure out what I wanted to do with my life. 
"I distinctly remember him saying not to worry about what I was going to do because the job I was going to do hadn't been invented yet…the interesting jobs are the ones that you make up."

– From Chris Young, CEO of ChefSteps, Founding Chef of the Fat Duck experimental kitchen
Hosted by The Book Date.
This post contains affiliate links (plus: here's your Amazon Smile-specific affiliate link
).
Instagram Favorite
Follow me at sarahsbookshelves
I finished reading…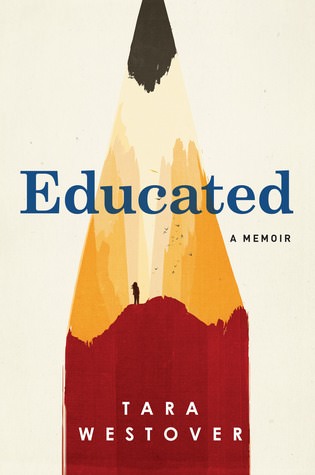 Educated
 by Tara Westover (February 20, 2018)
Excellent – lived up to the hype! It's like a combination of Under the Banner of Heaven
, The Glass Castle
, and Hillbilly Elegy. Mini review to come.
Affiliate Link: Buy from Amazon
I'm currently reading…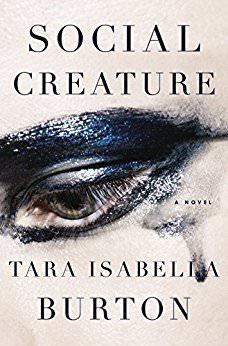 Social Creature
 by Tara Isabella Burton (June 5, 2018)
I'm about halfway through this NYC story of a toxic friendship and I honestly have no idea what I think about it. Sometimes I think it's completely ridiculous and want to DNF it and sometimes I'm completely sucked in. Has this ever happened to anyone else?! I just hit a turning point, though, so I'm interested to see where the second half of the story goes.
Affiliate Link: Pre-Order from Amazon
I tried, but wasn't feeling…
I'm on the hunt for candidates for my 2018 Summer Reading Guide (coming in May), so I'm being very quick to put books aside.
The High Season
 by Judy Blendell (May 22, 2018)
DNF at 20%…too heavy on the ritzy museum board politics (just like Big Little Lies was too heavy on the mommy politics for me). 
Upcoming reading plans…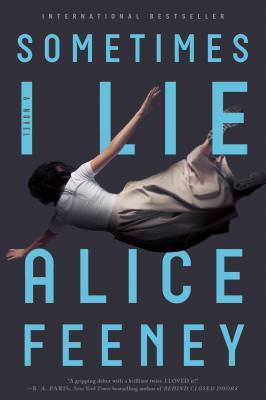 Sometimes I Lie
 by Alice Feeney (March 13, 2018)
Tara at Running N Reading included this thriller on her Best Books to Read on Spring Break 2018 list and I'm hoping it will be a good addition to my "Fast-Paced/Intense" Summer Reading Guide category!
I was reading…
One Year Ago: I was reading a read-alike for The Secret History.
Two Years Ago: I was reading a book lots of others loved, but I didn't.
How was your reading week?