After a nasty spat with DNFs, I feel like I'm back on track with my reading! It took jumping on a September release really early, but I'm glad I did!
In other exciting news, I'm going to finally have some nice built-in bookshelves for the first time in a decade! And, oddly, I don't really have any books to fill them with since I read almost exclusively on my Kindle
. So…I need to assemble a library and I. Can't. Wait!
I don't have a ton of shelf space, so I'm planning to be very selective about what makes the cut. I'm attempting to acquire the books for bargain prices (i.e. library sales, gently used hardcovers, etc), so it will take me awhile to get everything together. And, I'm going to share the process with all of you! Each time I acquire a new book for my library, I'm going to share it on Instagram! I might even ask for some recommendations and advice along the way. Follow me on Instagram at @sarahsbookshelves to keep track of the library building (#buildsarahsbookshelves)!
Hosted by The Book Date.
This post contains affiliate links.
I finished reading…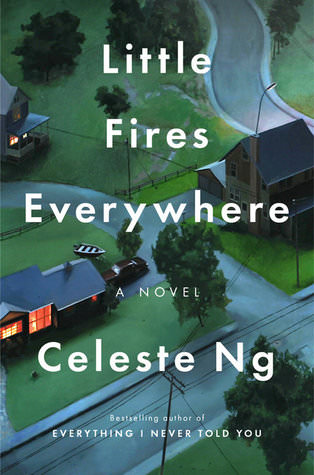 Little Fires Everywhere
 by Celeste Ng (September 12, 2017)
This is probably the book I've been most anticipating all year…and, to my relief, it's really good! It's got a bit more action than Everything I Never Told You (my review) and I think will have an even broader appeal. Review to come closer to publication, but I recommend pre-ordering it or putting in an early hold at your library if you can!
Affiliate Link: Pre-Order from Amazon 
I'm currently reading…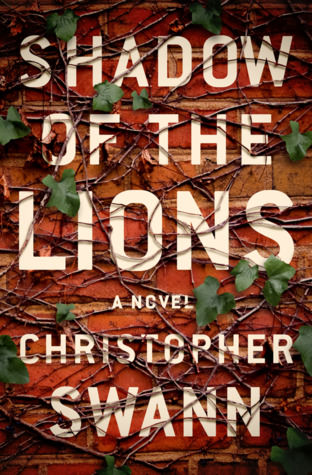 Shadow of the Lions
 by Christopher Swann (August 1, 2017)
I'm a little over halfway through this mystery/boarding school novel (for my fellow Virginians, it's set at a fictional version of Woodberry Forest School, the author's alma mater) and the story has been gradually picking up speed. I'm totally into it! And fellow St. C grads, our alma mater gets name-checked a time or two!
Affiliate Link: Pre-Order from Amazon
Upcoming reading plans…
Unless one of my library holds comes in, I'm going to continue with August releases!
Emma in the Night
 by Wendy Walker (August 8, 2017)
Walker's last novel, All is Not Forgotten, kind of drove me crazy, but I also couldn't stop reading and got a great Spoiler Discussion post out of it. So, I'm willing to give her latest thriller a chance. This time around, she writes about "two missing sisters, a twisted family, and what happens when one girl comes back…". 
I was reading…
One Year Ago: I was reading a recent Oprah's Book Club selection that I thought was alright, but not mind-blowing.
Two Years Ago: I read an awesome Grit Lit thriller that was one of my favorite books of 2015!
How was your reading week?