Last week, I mentioned I was having a bit of a hangover from Where the Crawdads Sing…and I'm now confident that I'm definitely having a hangover! I sampled a number of books last week and none really grabbed me. So, I reverted to an old favorite while I wait for some library holds to come in.
Also, I was a guest on a book podcast! I joined Laura Yamin on her podcast, What To Read Next (not to be confused with Anne Bogel's What Should I Read Next?), and we talked about my all-time favorite books (talk about a hard question!), my auto-buy authors, what I think you should read now, a book I didn't like, and some debut authors I'm keeping an eye on. This is the first time I've ever been on a podcast and listening to myself was no easy thing! I was cringing at all the "ums" in there…just thinking about what my high school teachers would think! I'll have to tighten that up for next time…
Hosted by The Book Date.
This post contains affiliate links (plus: here's your Amazon Smile-specific affiliate link
), through which I make a small commission when you make a purchase (at no cost to you!).
Favorite Instagram
Follow me at sarahsbookshelves
Book of the Month picks are due today if you haven't gotten yours in already (check out my commentary on all the posts)!
I finished reading…
The Line That Held Us by David Joy (August 14, 2018)
I liked this one, but the ending fizzled a bit for me. Prior to the ending, it was going to be a solid 4 star Grit Lit. I'm debating on whether dock a half star for the ending, but it's not super straightforward (which I will explain more in an upcoming mini review).
Affiliate Link: Buy from Amazon
A Beautiful, Terrible Thing by Jen Waite (July 11, 2017) – Audiobook
Waite's memoir about her marriage to a sociopath had me riveted…I ignored a bunch of podcasts to keep listening (and I normally pause my audiobook to listen to the podcasts as soon as they drop) and was definitely thinking about people I know in real life who could be sociopaths based on their behavior.
Affiliate Link: Buy from Amazon
I'm currently reading…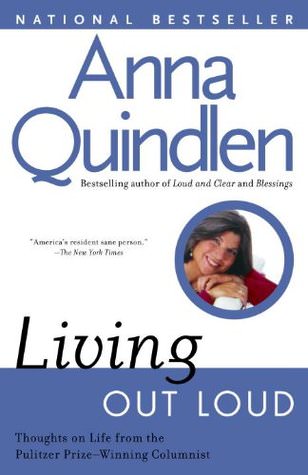 Living Out Loud by Anna Quindlen (1994)
Y'all know I adore Anna Quindlen, so after sampling a couple books with no luck, I decided to revert to my old standby. Living Out Loud is a collection of her New York Times columns about life, particularly for women, and it's just what I need right now! I'm almost halfway through…
Affiliate Link: Buy from Amazon
I tried, but wasn't feeling…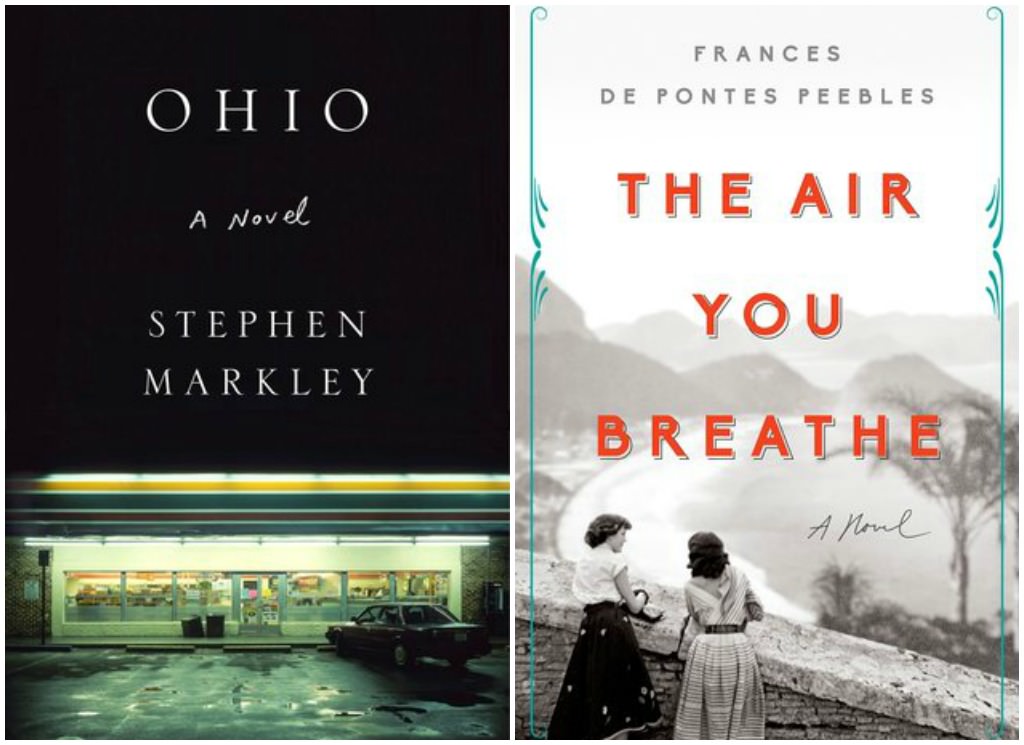 These DNF's are a little different than my usual. They're both super long books (almost 500 pages each) and I have to REALLY love a book to make those 500 pages worth it. Both these books were okay and I probably would've continued reading if they were shorter…and I haven't abandoned them for good. I've just put them down for now until other readers I trust vet them for me.
Ohio by Stephen Markley (August 21, 2018)
Possible DNF at 7%
Loved the first chapter, but hated the second chapter, which was told from a different character's perspective. The character was obnoxious and the writing was pretentious.

The Air We Breathe by Frances de Pontes Peebles (August 7, 2018)
Possible DNF at 9%
I was kind of interested in the childhood friendship between a wealthy sugar heiress and her kitchen girl, but I wasn't completely drawn in. I wonder if I'd feel differently once I got past the childhood stage…I'm hoping someone will tell me!
Upcoming reading plans…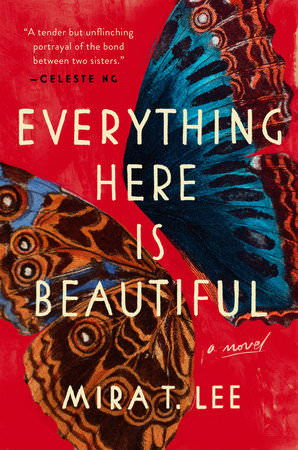 Everything Here is Beautiful by Mira T. Lee (January 16, 2018)
This debut novel about two sisters, one with a mental illness, comes highly recommended by a number of readers I trust (Susie, Tara, Nicole Bonia, and Jan Belisle) and I'm finally at the top of the library hold list!  
I was reading…
One Year Ago: I was starting a pretty good reading streak!
Two Years Ago: I'd just finished Megan Abbott's fantastically dark gymnastics novel.
How was your reading week?