Every year the first week of school is crushingly busy. And, every year I forget just how crazy it is. Figuring out new routines, getting set up on all the different online systems for each child, all the forms, all the forms, all the forms…
This year was no different and I barely had time to read. I don't think I've had a week all year when I've read less. I made it 30% through one book this week. I'm LOVING the book…I just need some good chunks of time to sit down with it. It's frustrating, isn't it, when you love a book, but aren't getting to focus on it?!
#Buildsarahsbookshelves Library Update
I'm putting together a very selective library for my new (but small) built-in bookshelves and am sharing each book I acquire on Instagram (follow me at sarahsbookshelves)! And, I'm trying to acquire all these new books at rock bottom prices.
The books are going to start arriving fast and furious now…I just ordered a bunch from Amazon so we can take a first pass at getting the shelves organized in the next couple weeks. This week's addition is The Unraveling of Mercy Louis (my review) one of my favorite books of 2015…it's a great choice if you love Southern literature and/or badass female characters!
Hosted by The Book Date.
This post contains affiliate links.
I finished reading…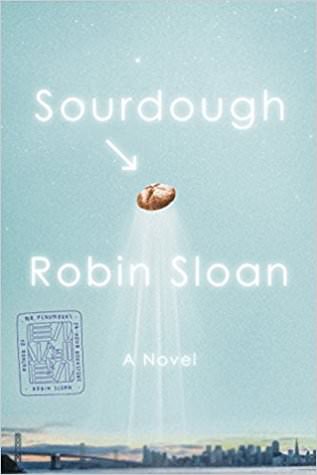 Sourdough
 by Robin Sloan (September 5, 2017)
Aaah. This book. I could have absolutely adored it. But, it jumped the shark in a couple places. I'm still glad I read it, but it wasn't as delightful as it could have been. I'll be discussing it more in an upcoming post about questionable editorial decisions.
Affiliate Link: Buy from Amazon
I'm currently reading…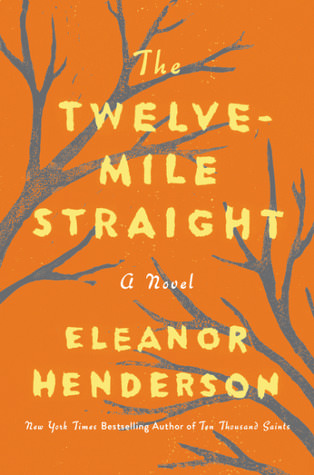 The Twelve-Mile Straight
 by Eleanor Henderson (September 12, 2017)
This is a long, immersive, multi-generational family saga set in 1930's Georgia. It's SO good and reminds me of Mudbound. I just wish I had hours and hours of uninterrupted reading time to devote to it. It's been slow going (I'm around 30% through) only because of my schedule. I'm hoping to really dig in this week.
Affiliate Link: Buy from Amazon
I tried, but wasn't feeling…
The Burning Girl
 by Claire Messud (August 29, 2017)
DNF at 20%. The story hadn't gone anywhere by that point and that was too long for me.
Upcoming reading plans…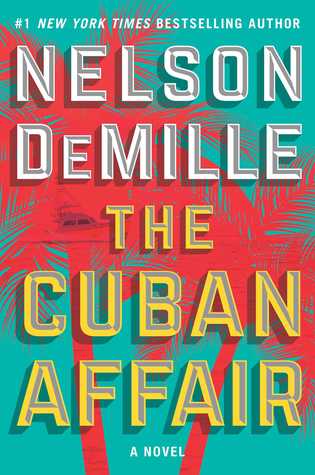 The Cuban Affair
 by Nelson DeMille (September 19, 2017)
DeMille was one of my favorite authors awhile back. His latest books (Radiant Angel, my review) didn't live up to his older stuff for me, but I'm hoping his debut of a new lead character (Mac McCormick) will shake things up. 
I was reading…
One Year Ago: I was on vacation!
Two Years Ago: And vacation again!
How was your reading week?