I'm thrilled to have the opportunity to participate in #30Authors again this year! Jung Yun's debut novel, Shelter, is one of my favorite books of 2016 so far (if you haven't read it yet, get to it now!), so I'm a bit starstruck to have her words here on my blog!
#30Authors is an event started by The Book Wheel that connects readers, bloggers, and authors. In it, 30 authors review their favorite recent reads on 30 blogs in 30 days. It takes place annually during the month of September and has been met with incredible support from and success in the literary community. It has also been turned into an anthology, which is currently available on Amazon and all author proceeds go to charity. Previous #30Authors contributors include Celeste Ng, Cynthia Bond, Brian Panowich, and M.O. Walsh.
To see this year's full line-up,visit www.thebookwheelblog.com/30authors or follow along on Twitter @30Authors.
Jung Yun on Homegoing by Yaa Gyasi
Yaa Gyasi's debut novel, HOMEGOING, spans two continents and nearly three hundred years in an ambitious exploration of how the past can powerfully influence the present. The novel begins in 19th-century Africa with two young women, half-sisters born to the same mother but raised separately. Effia, nicknamed "the beauty," leaves her Fante village on the Gold Coast to marry an English officer and lead a life of relative privilege in the Cape Coast Castle. Esi, meanwhile, flees her Asante village during an attack and ends up imprisoned with hundreds of other slaves in the castle's squalid dungeons, several stories below her half-sister's living quarters. Neither woman is aware of the other's proximity, a flesh and blood sibling being just one of many losses to come.
Each chapter of HOMEGOING is devoted to one of Effia or Esi's descendants as slavery and its aftereffects split the family lines further and further apart. Effia and most of her descendants remain on the Gold Coast, later to be renamed Ghana. The early generations are privileged by money, English blood, and/or high Fante rank, but their fortunes begin to decline precipitously after James, Effia's grandson, chooses love and "a small life" over continued complicity in the slave trade that has made his family rich. Esi leaves the dungeons of the Cape Coast Castle through its infamous "door of no return" and boards a ship bound for America, where her descendants endure unimaginable suffering as slaves and then later as "free" men and women in a society where true freedom still proves elusive, even as the chapters bring us closer and closer to contemporary times.
HOMEGOING pulls no punches to spare the reader. Gyasi's depictions of brutality are unflinching; the emotions her writing incites are both earned and deeply felt. The early chapters—arguably the novel's strongest—are a study in extremes, contrasting the depths of love that some characters feel toward each other with the abject pain of enslavement and its associated injustices. At times, it is difficult to fathom how such emotional extremes can coexist in the same world, and yet Gyasi's self-assured hand makes it possible. Her ability to frame a narrative within a larger historical context, combined with her obvious gifts as a storyteller, have rightfully earned her comparisons to Toni Morrison and Gabriel Garcia Marquez. The result is a literary work of art that is breathtakingly vibrant, necessary, and new.
About Jung Yun
Jung Yun is the author of SHELTER, published by Picador in March of 2016. Her work has appeared in Tin House (the "Emerging Voices" issue); The Best of Tin House: Stories, edited by Dorothy Allison; The Massachusetts Review; and The Atlantic Monthly. She is the recipient of two Artist Fellowships in fiction from the Massachusetts Cultural Council and an honorable mention for the Pushcart Prize. Currently, she is an Assistant Professor of English at the George Washington University.
Learn more about Jung on her Author Website, Twitter, Instagram, and Goodreads.
You can purchase Jung's debut novel, Shelter, from Amazon
 (affiliate link) and Barnes & Noble.
About Yaa Gyasi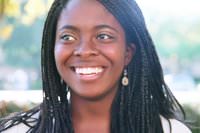 From Goodreads: 
Yaa Gyasi was born in Ghana and raised in Huntsville, Alabama. She is a graduate of the Iowa Writers' Workshop where she held a Dean's Graduate Research Fellowship. Her short stories have appeared in African American Review and Callaloo. Her debut novel is Homegoing (Knopf, June 2016).
Learn more about Yaa on her Author Website, Facebook, and Goodreads.
You can purchase Yaa's debut novel, Homegoing, from Amazon 
(affiliate link) and Barnes & Noble.