Hosted by The Book Date.
After a scattered reading stretch, I started to find my stride this week…and I seem to be devouring short books at the moment.
On a more contemplative note, I spent some time last week thinking about Sarah's Book Shelves and where I want to take it. I've been in the same routine (3 posts per week: Monday update, a list or discussion post, and a book review or mini reviews) for well over a year now and things are starting to feel a bit stale (at least to me). I've been thinking about this for quite awhile, but I'm finally feeling motivated to take some action.
Here's what I know:
What I really love about being a book person is the matchmaking; recommending the right books to the right people.

My least favorite part of the running the blog (other than making graphics!) is writing book reviews…they also are my least viewed types of posts.

I'd like to make this blog (or something it ends up growing into) a career at some point. It's the first thing I've ever done that I'm truly passionate about.
As a first step, I'm planning to test run a small project on the blog around Mother's/Father's Days. It's more book recommending rather than reviewing, and if people seem interested in it, then I'll try to role it out on a larger scale.
And, as readers and participants in this space, I'd love your feedback on what you want more of, less of, and what you'd like to see from this blog. Feel free to share in the comments or email me directly at sarahsbookshelves@gmail.com.
I finished reading…

Always Happy Hour by Mary Miller (January 10, 2017)
Last week I mentioned these stories were running together in my head a bit, despite the fact that I was enjoying them. In the second half, each story started to stand out more and my favorite two stories came near the end. Mini review to come.
Affiliate Link: Buy from Amazon
Mothering Sunday by Graham Swift (April 19, 2016)
This tiny book about an affair between a maid and the heir to the neighboring estate in 1920's England was completely unique, yet not weird and gorgeously written. It had a bit of a Downton Abbey feel. You can read it in a day…and you should!
Affiliate Link: Buy from Amazon
I'm currently reading…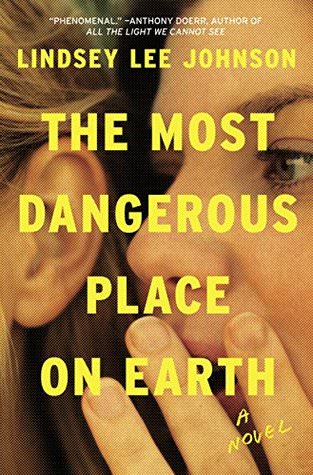 The Most Dangerous Place on Earth by Lindsey Lee Johnson (January 10, 2017)
I always get sucked into demented high school novels, yet often end up disappointed (recently by Girls on Fire and Dare Me). But, this one is bucking the trend so far (about halfway).
Affiliate Link: Buy from Amazon
I tried, but wasn't feeling…

The Antiques by Kris D'Agostino (January 10, 2017)
Last week I said "the success of this book will depend entirely on the writing, though, so we'll see how it pans out." Well, the writing didn't exactly pan out. I bailed at 13%.
Upcoming reading plans…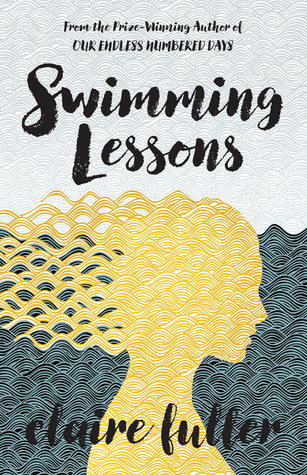 Swimming Lessons by Claire Fuller (February 7, 2017)
I've been hotly anticipating this sophomore novel from the author of Our Endless Numbered Days (one of my favorite debuts of 2015). This time around, Fuller untangles the mystery of a marriage.
How was your reading week? And, please share any thoughts you have on blog in the comments. Thank you!