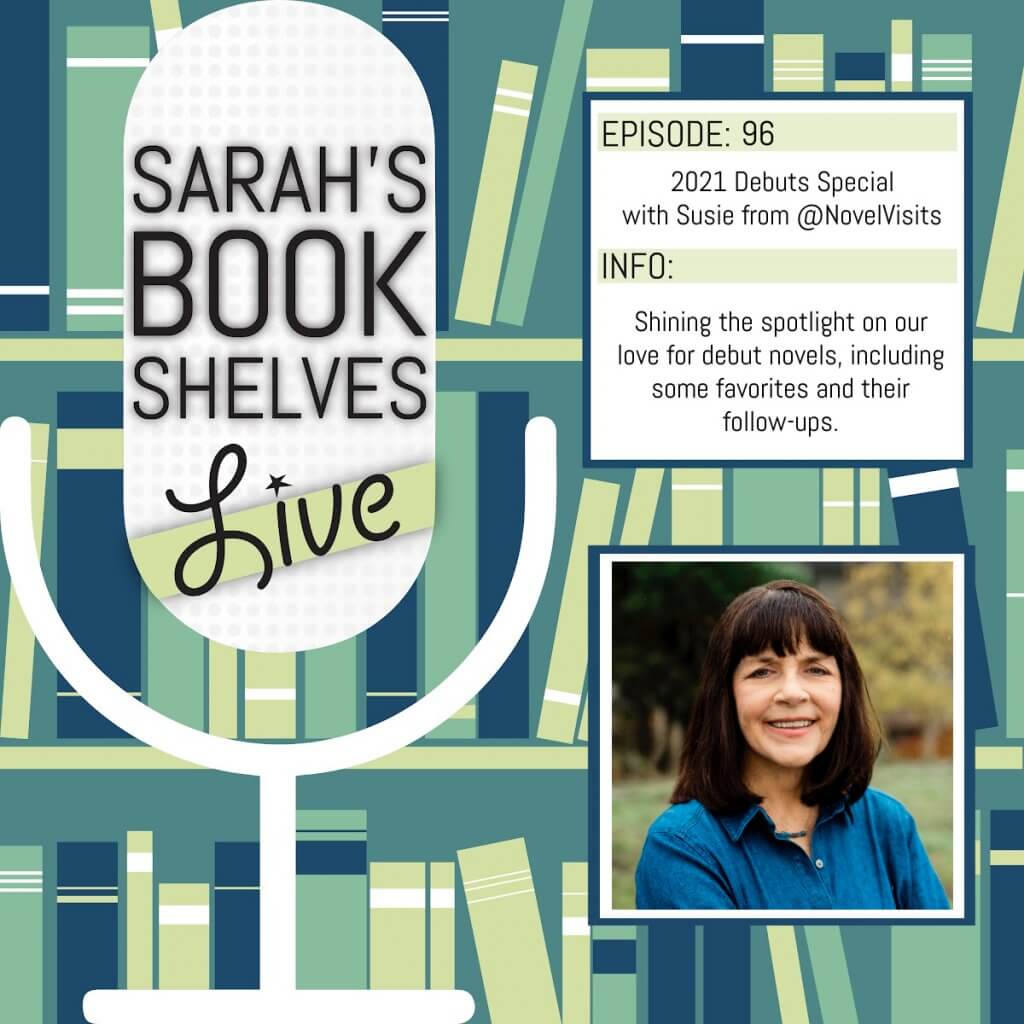 In Episode 96, Susie Boutry (@NovelVisits) and I share some of our favorite debut novels and discuss why we gravitate toward debuts.  We also discuss our reading stats for debut novels, as well as exploring some sophomore novels…the good, the not so good, and those we're still awaiting.
This post contains affiliate links (plus: here's your Amazon Smile-specific affiliate link
), through which I make a small commission when you make a purchase (at no cost to you!). I also included Bookshop.org affiliate links.
Highlights
Why I like having debut authors on the podcast.

A full breakdown of debut-related stats and our best year for debuts

Debuts we love, divided into four categories:

All-Time Favorite Debuts

Sophomore Slumps — alongside the debuts that came before them

Anxiously Awaiting — debut novelists who've not yet released a second novel

Upcoming Sophomore Novels
All-Time Favorite Debuts [9:35]
Sarah
Honorable Mentions
Susie
Honorable Mention
Sophomore Slumps [21:05]
Sarah
Susie
Anxiously Awaiting [36:25]
Sarah
Susie
Upcoming Sophomore Novels [45:40]
Sarah
Susie
Other Books Mentioned
Other Links
If you'd like to track your own reading stats, check out my downloadable spreadsheet.  Learn more about the 2021 Rock Your Reading Tracking Spreadsheet here, or by becoming a supporter on Patreon and choosing the Superstar level, you'll get the upcoming 2022 Reading Tracker included with your membership.
About Susie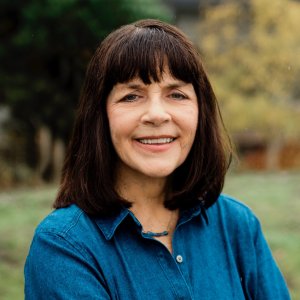 Blog | Facebook | Twitter | Instagram
Susie has loved reading for as long as she can remember. Some of her fondest childhood memories involve long afternoons at the library and then reading late into the night. More than ten years ago, she began journaling about the books she read and turned that passion into writing about books. Her first forays were as a guest reviewer on a friend's blog, but she soon realized she wanted to be reviewing and talking about books on a blog of her own. From there, Novel Visits was born. That was in 2016 and, though the learning curve was steep, she loves being a part of the book community. Novel Visits focuses on new novel reviews (print and audio), previews of upcoming releases, and musings on all things bookish.
Next Episode
In two weeks (October 27), Jo Piazza and Christine Pride, co-authors of We Are Not Like Them, will be joining me.
Support the Podcast
Support on Patreon
When you support the podcast on Patreon for $5/month, get bonus podcast episodes and other goodies!
Share
If you like the podcast, I'd love for you to share it with your reader friends…in real life and on social media (there's easy share buttons at the bottom of this post!).
Subscribe
…wherever you listen to podcasts, so new episodes will appear in your feed as soon as they're released.
Rate and Review
Search for "Sarah's Bookshelves" in Apple Podcasts…or wherever you listen to podcasts!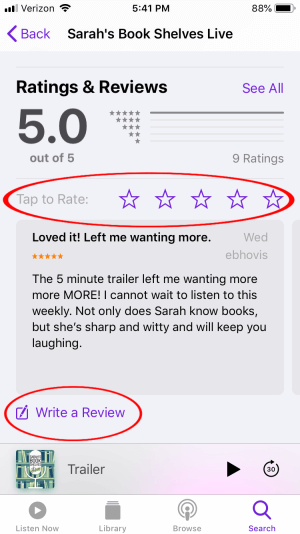 Pin this post…