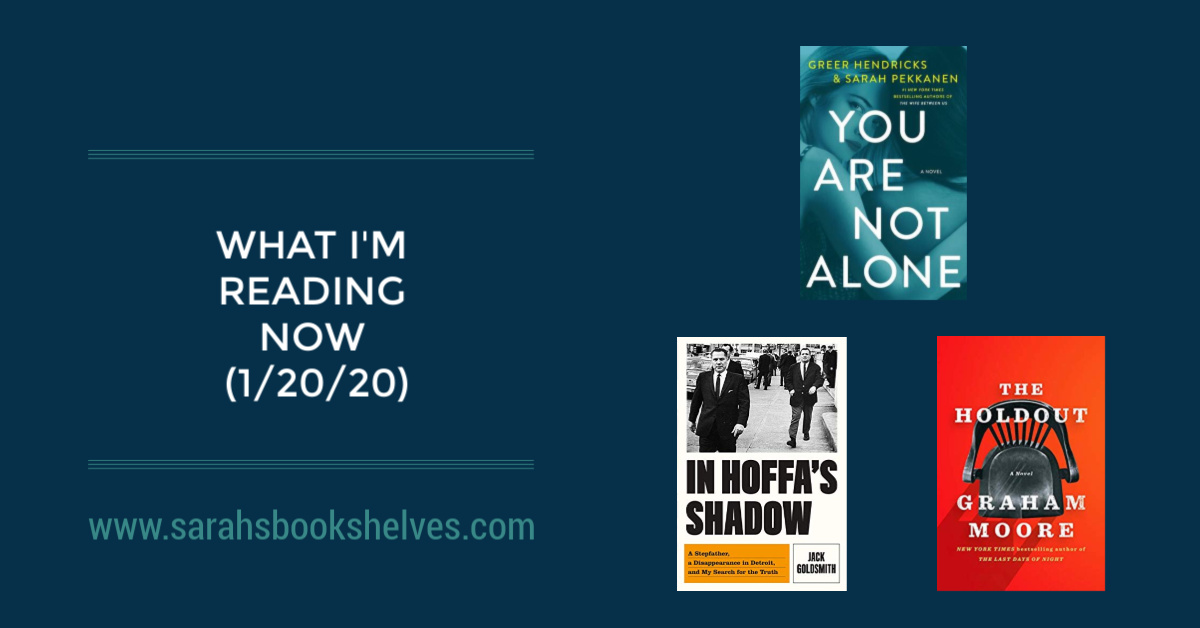 Wow. What a week…and not necessarily in a good way. I was laid up with a back injury all week and couldn't exercise (which really made me appreciate how much exercising helps my mental state). I figured I'd get some good reading in at least, but I had a string of DNF's instead (I'm already leaving February releases behind…I kind of want to forget about that month of books!). 
The good news is I finally broke my slump with a satisfying page turner, which I read in 2 days!
Podcast
Mini Episode 42, featuring Brittany Block, aired last Wednesday! 
And, a full length episode featuring Jordan Moblo (@jordys.book.club) talking about growing a #bookstagram account will air this Wednesday.
AND, beginning in mid-January, I'll be releasing a NEW MONTHLY BONUS PODCAST EPISODE for Patrons! Every month, I will share my own picks in the book recommendations portion of the regular show. So, I'll share:
2 Old Books I Love

2 New Books I Love

1 Book I Didn't Love 

1 Upcoming Release I'm Excited About
These will be solo episodes (i.e. no co-host). If you'd like to get access to these bonus episodes (plus other bonus content), you can support the podcast for $5/month on Patreon.
New on the Blog
Hosted by The Book Date.
This post contains affiliate links (plus: here's your Amazon Smile-specific affiliate link
), through which I make a small commission when you make a purchase (at no cost to you!).
I finished reading…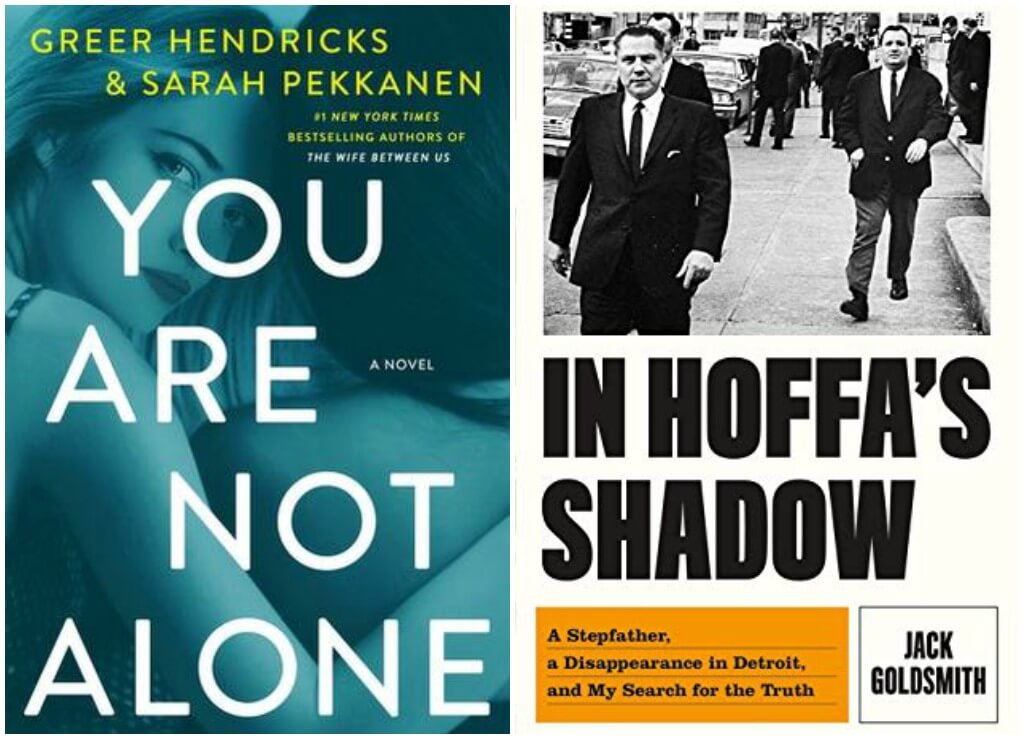 You Are Not Alone by Greer Hendricks & Sarah Pekkanen (March 3, 2020)
I desperately needed a book that would grab me from page 1 to get my out of my slump and this one did the trick! If you liked An Anonymous Girl (spoiler discussion), you'll probably like Sarah & Greer's latest too. Mini Review to come.
Affiliate Link: Buy from Amazon
In Hoffa's Shadow by Jack Goldsmith (September 24, 2019) – AUDIOBOOK
I think I was listening to this memoir about a Justice Department lawyer who discovered his stepfather was the prime suspect in Jimmy Hoffa's disappearance off and on for at least 2 months. Maybe more. The beginning (when he discovers this crazy connection) and the end are riveting, but the middle got really dry (went too deep into the history of the Teamsters). There's a chance it could've been better for me in print, though. 3 stars.
Affiliate Link: Buy from Amazon
I'm currently reading…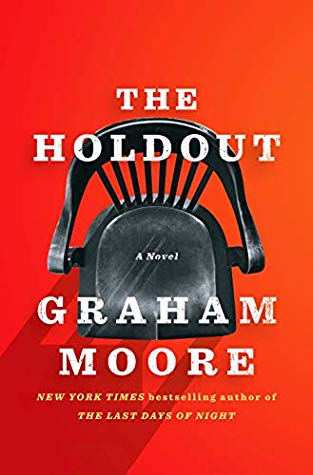 The Holdout by Graham Moore (February 18, 2020)
I'm about 30% through this story about a jury on a high profile murder trial and I'm loving it so far! It's similar to The Body in Question
(one of my 2019 Underrated Gems), but less weird and more accessible. I've also always been fascinated with the legal system. 
Affiliate Link: Buy from Amazon
I tried, but wasn't feeling…

Saint X by Alexis Schaitkin (February 18, 2020)
DNF at 35%
This debut novel was like a series of pump fakes. It would pull me in, then bore me to tears, then pull me in again right when I was about to quit. I read a couple reviews from people I trust who did finish it and they all said nothing much changed and the payoff wasn't worth it in the end, so I put it down. 
Affiliate Link: Buy from Amazon
The Lost Diary of M by Paul Wolfe (February 25, 2020)
DNF at 5%
I was so looking forward to this one! It's the fictional diary of Mary Pinchot Meyer, powerful woman in Washington and one of JFK's mistresses. But, the writing style was ridiculous…I can't imagine a woman writing a diary in that tone…even in the 50's / 60's. I'm not even going to officially count this as a DNF in my stats because I think I read about 10 pages of it…more of a sample.
Affiliate Link: Buy from Amazon
The Cactus League by Emily Nemens (February 4, 2020)
DNF at 31%
This book about baseball was going alright for me, but I just didn't really care what happened with these people. Maybe it was the fact that it's inter-connected short stories?
Affiliate Link: Buy from Amazon
Apartment by Teddy Wayne (February 25, 2020)
DNF at 8%
The writing was really pretentious and overwritten and I didn't really care about what was going on.
Affiliate Link: Buy from Amazon
Upcoming reading plans…
Unless a library hold comes in…
A Good Neighborhood by Therese Anne Fowler (March 10, 2020)
Susie at Novel Visits already loved this novel by the author of Z: A Novel of Zelda Fitzgerald (but, I hear this one is a style departure for Fowler).
Affiliate Link: Buy from Amazon
How was your reading week?
Pin this post…