Two weeks had gone by since I had the flu, I thought I'd escaped infecting the rest of my family. No such luck…my daughter and my husband both had it last week. The silver lining was that the Olympics were on and, if I have to be housebound, I'd like it to be during the Olympics!
Is it ridiculous to say it's been stressful keeping up with all this Olympics viewing…and The Bachelor…and The Bachelor Winter Games…and trying to go to bed at a decent time? I probably shouldn't admit all that in public…
Hosted by The Book Date.
This post contains affiliate links (plus: here's your Amazon Smile-specific affiliate link
).
Favorite from Instagram
Follow me at sarahsbookshelves, check out the post here
I finished reading…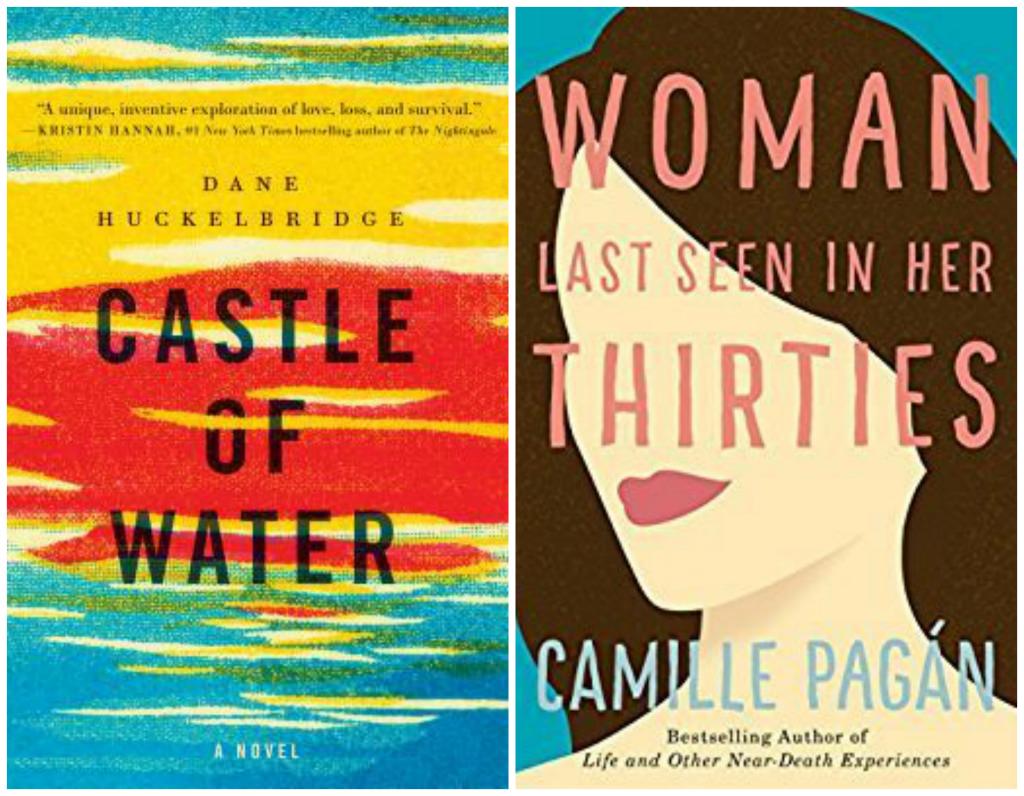 Castle of Water
 by Dane Huckelbridge (April 4, 2017)
This is a tough one. It was just too neat and tidy for me…but, lots of readers will love it. There were just too many moments where you have to suspend rational belief for the story to hold up. I did like the ending, though. If you like your stories neatly laid out, give this one a try!
Affiliate Link: Amazon
Woman Last Seen in Her Thirties
 by Camille Pagan (February 27, 2018)
Finally…the fun (but not silly) read I'd been looking for! It's an easy read with a thread of darkness…which is how I like my easy reads. Plus, there's salty humor and real talk about aging, marriage, divorce, and piecing your life back together. This was my first time reading Pagan and I like her style…I'll definitely be going back to her for light reads in the future!
Affiliate Link: Pre-Order from Amazon
I'm currently reading…

Girls Burn Brighter
 by Shobha Rao (March 6, 2018)
I'm 13% through this novel about female friendship in India. It's average Goodreads rating is 4.3 and I wonder if I'm reading the same book. I'm having trouble getting into the characters and my mind keeps wandering. Has anyone else read it? Should I keep going or is this going to be one of those hyped books (e.g. Sing, Unburied, Sing) that isn't for me?

I tried, but wasn't feeling…

The Lost Girls of Camp Forevermore
 by Kim Fu (February 13, 2018)
DNF at 25%. This novel felt choppy and I couldn't get into the characters.
Upcoming reading plans…
Unless some library holds come in…

The Flight Attendant
 by Chris Bohjalian (March 13, 2018)
Bohjalian's page turners always have an unique element that makes them stand out from the sea of run-of-the-mill thrillers out there. I'm hoping this will be a good candidate for my 2018 Summer Reading Guide.
I was reading…
One Year Ago: I read one of the most polarizing books of last year.
Two Years Ago: I was deep in a reading slump.
How was your reading week?