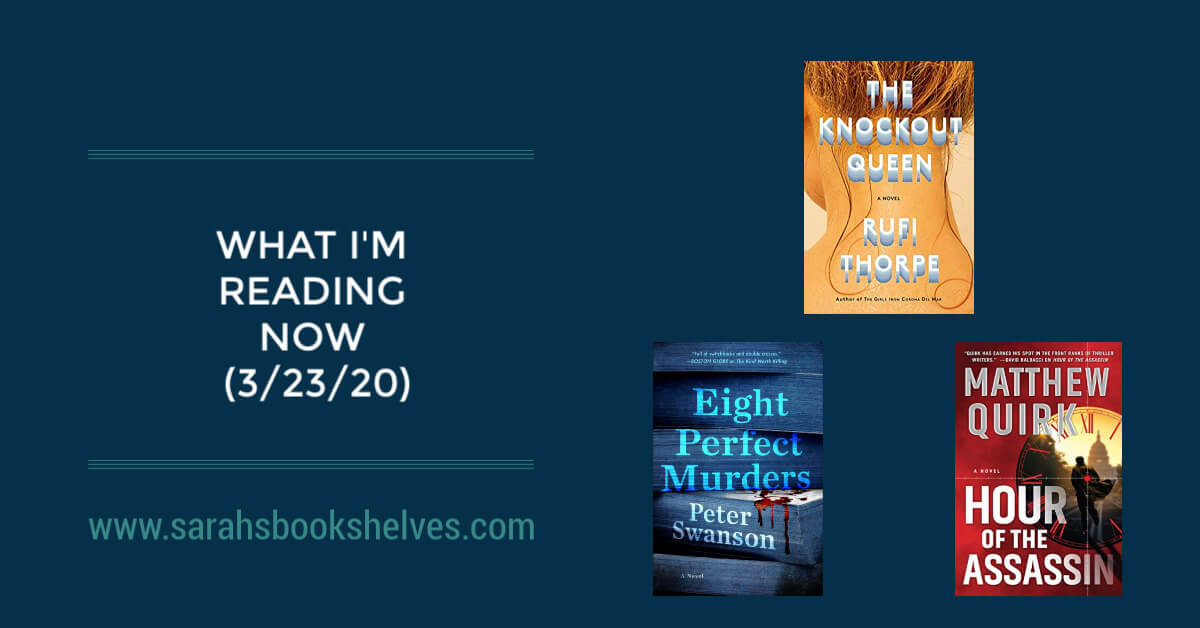 Week 1 of full-on social distancing went…not so great. Kind of a shock to the system. Distance learning is hard (mostly emotionally…the battles), trying to make sure the kids are still living somewhat healthy lives is hard (the iPads are a constant battle), the housework has tripled (apparently suddenly having everyone home all the time does that), and I'm finding it really hard to work or read (although I did try to not work at all this weekend and just read, which did help). Here's what I said last week about what coronavirus meant for the podcast:
I was initially worried about what coronavirus meant for my ability to produce the podcast, but I'm more confident now that I'll be able to get episodes out to you as planned (for now at least). Yes, my kids are at home, which means I don't have as much uninterrupted "work time." But, I'm also realizing how much time I spend carting them around to various sports / after school activities and I now have all that time back. Plus, all my own non-work related activities have been canceled, so I think I'll actually have more time.
Here's what I'm thinking after Week 1: How wrong I was. It's incredibly difficult to get all my work done through this while also being the primary caregiver to my kids. And, I know social media is saying that introverts "have been practicing for this their whole lives," but that really only applies to introverts who live alone. Being an introvert whose house is suddenly filled with people needing something from me 24/7 is exhausting. I feel overwhelmed with no end in sight. I know I'm not the only person feeling this way and solidarity to all the moms out there, particularly to younger kids, because we're in the weeds! And, seeing everyone's "quarantine TBR's" and all kinds of lists of "what to read and/or watch while quarantined" makes my head figuratively explode because my reality is not that AT ALL. So, I'm going to try to find ways to reduce stress (ex: morning workouts outdoors, reducing time on social media, trying to read even though I feel like I don't have time, and re-runs of The Office at night) and avoid adding things to my plate. One day at a time with the podcast. OK, let's talk books…
Podcast
Mini Episode 51, a full length episode featuring Steph Hockersmith (@pieladybooks) aired last week.
And, a mini episode featuring Sarah Verity Collica (@seize_the_page) will air this Wednesday.
New on the Blog
Hosted by The Book Date.
This post contains affiliate links (plus: here's your Amazon Smile-specific affiliate link
), through which I make a small commission when you make a purchase (at no cost to you!).
I finished reading…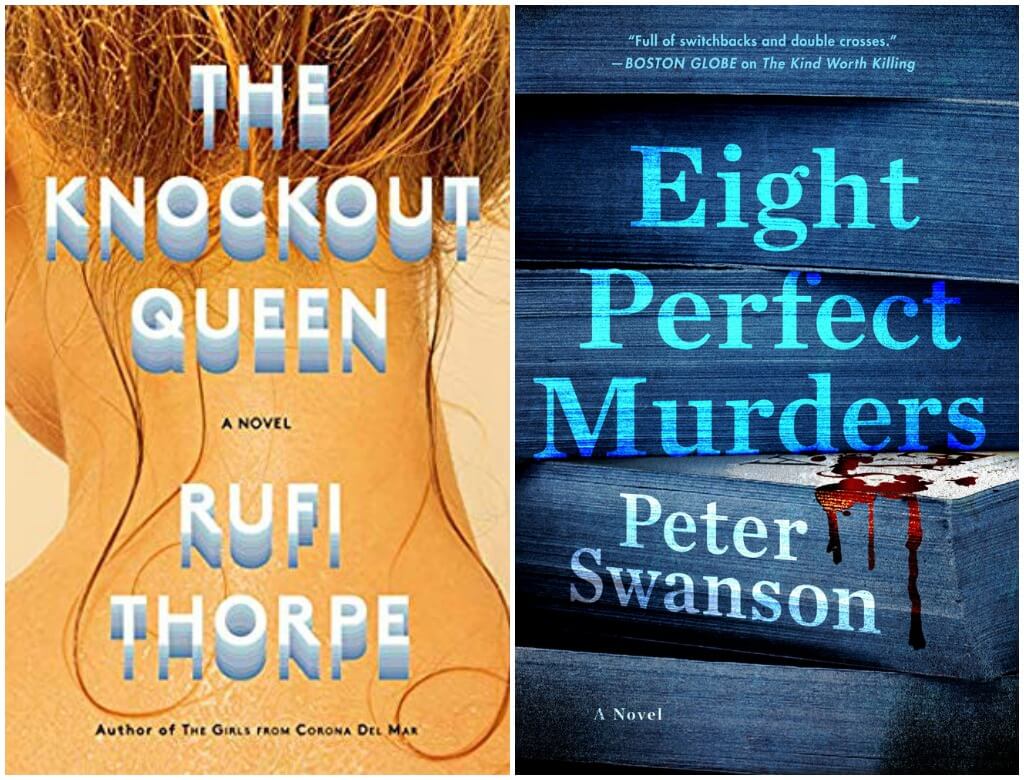 The Knockout Queen by Rufi Thorpe (April 28, 2020)
Second 5 star book of the year and will definitely make my Best Books of 2020 list! You'll hear more about it in the Spring 2020 Book Preview podcast episode (coming April 1).
Affiliate Link: Buy from Amazon
Eight Perfect Murders by Peter Swanson (March 3, 2020)
A comforting murder mystery (is that weird to say?). Perfect for quarantine reading…short, propulsive, and doesn't require much concentration.
Affiliate Link: Buy from Amazon
I'm currently reading…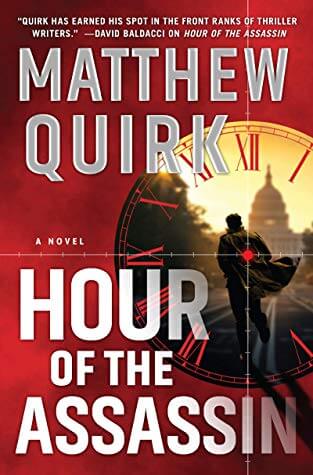 Hour of the Assassin by Matthew Quirk (March 31, 2020)
This espionage thriller was my March BOTM pick and is definitely out of my wheelhouse, but it's perfect for my current mental state! Super immersive and propulsive, totally plot driven, and really short chapters. I've got about 100 pages left and I'm on pace to have finished it in 3 days (which is lightening fast for me in corona life).
Affiliate Link: Buy from Amazon
Upcoming reading plans…
The Authenticity Project by Clare Pooley (February 4, 2020)
Another one that's totally out of my wheelhouse, but this is the type of stuff that's working for me right now. Plus, Ashley Spivey liked it. I'll see how it goes…
Affiliate Link: Buy from Amazon
How was your reading week?
Pin this post…