On the reading front, I'm ploughing through books for my 2018 Summer Reading Guide (coming in May). As you'll see below, I'm being especially quick to DNF books right now as I try to find the best fits for the guide. I'm not sure I can even call it DNFing at this point, maybe sampling is a better word?
Tools of Titans
 Tip
I'm slowly working my way through Tools of Titans
 by Tim Ferriss, a collection of highlights from interviews he's done with various stars of their fields. It's chock full of awesome tidbits, so I thought I'd share the most helpful tip I pick up each week. I'm currently in the "Wealthy" section.
On Waiting:
I constantly tell myself I'll do something "when I have more free time, when the kids get older", etc. Though I'm not trying to start Paypal, I think it would do me some good to take Peter Thiel's advice to heart.
If you go back 20 or 25 years, I wish I would have known that there was no need to wait. I went to college. I went to law school. I worked in law and banking, though not for terribly long. But not until I started Paypal did I fully realize that you don't have to wait to start something. So if you're planning to do something with your life, if you have a 10-year plan of how to get there, you should ask: Why can't you do this in 6 months?

– From Peter Thiel, Serial Company Founder (including Paypal)
Hosted by The Book Date.
This post contains affiliate links (plus: here's your Amazon Smile-specific affiliate link
).
Instagram Favorite (see blog post here)
Follow me at sarahsbookshelves
I finished reading…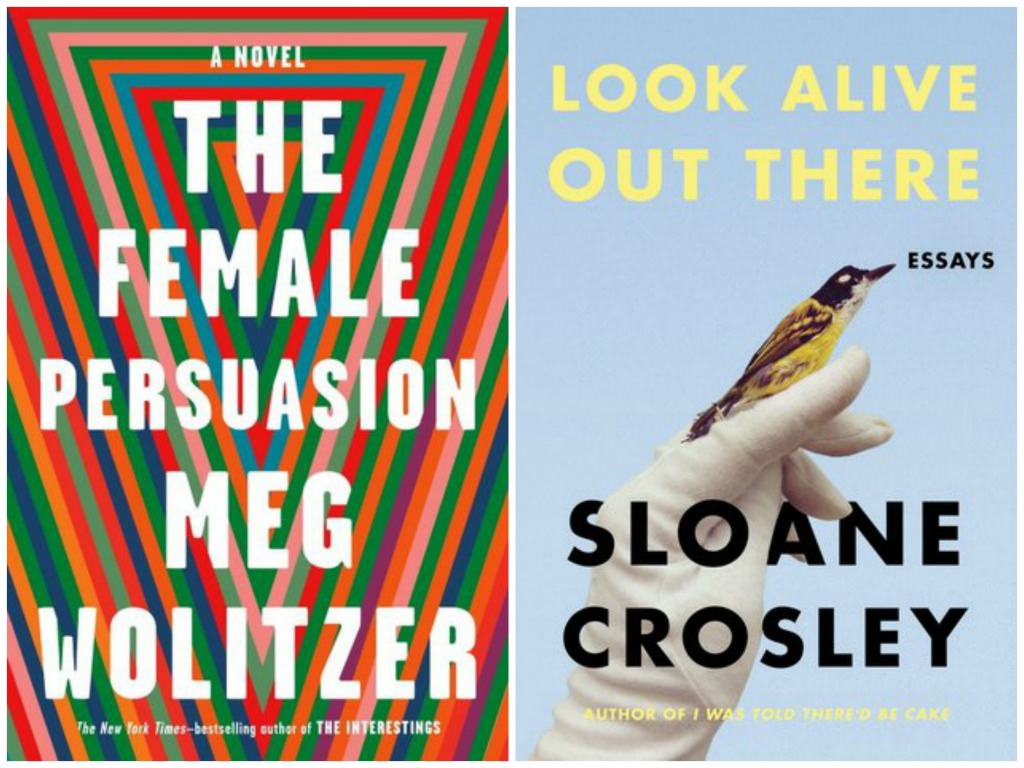 The Female Persuasion
by Meg Wolitzer (April 3, 2018)
My second 5 star novel of the year! I was absolutely engrossed in these characters' lives. You'll like it if you liked The Interestings (and maybe also if you didn't, per Annie Jones of From the Front Porch podcast). Mini review coming.
Affiliate Link: Buy from Amazon
Look Alive Out There: Essays
 by Sloane Crosley (April 3, 2018)
The perfect palate cleanser after The Female Persuasion. Smartly written essays about a woman's life in her 20's and 30's and the quintessential New York City stories. Mini review coming.
Affiliate Link: Buy from Amazon
I'm currently reading…
Brass
 by Xhenet Aliu (January 28, 2018)
I'm about 20% through this debut novel about a working-class mother and daughter that was recommended by Susie at Novel Visits and Tara at Running N Reading (it was also a Read it Forward Favorite of January 2018). The writing is great, I'm enmeshed in the characters' stories, and am looking forward to seeing where it goes.
Affiliate Link: Buy from Amazon
I tried, but wasn't feeling…
I'm on the hunt for candidates for my 2018 Summer Reading Guide (coming in May), so I'm being very quick to put books aside. I may come back to some of these if I hear good things from someone else. Or, some may be books I want to read eventually, but I suspected they wouldn't be great fits for my Summer Reading Guide.
How to Be Safe
by Tom McAllister (April 3, 2018)
DNF at 18%.
Go Ask Fannie
 by Elisabeth Hyde (April 10, 2018)
DNF at 14%.
Sophia of Silicon Valley
 by Anna Yen (April 10, 2018)
DNF at 6%.
Upcoming reading plans…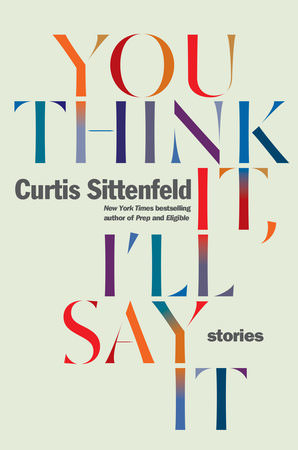 You Think It, I'll Say It: Stories
by Curtis Sittenfeld (April 24, 2018)
I'm not usually a big fan of short stories, but this collection by the author of Eligible
, American Wife
, and Prep
comes highly recommended by three of my Go-To Recommendation Sources (The Readerly Podcast, Tyler Goodson, and Kelly Massry, curator of Kelly's Collections). Plus, I've already peeked at the beginning of the first story and really wanted to drop what I was reading and keep going…
I was reading…
One Year Ago: I was reading one of my 5 star reads of 2017…about going to Mars (and it's not The Martian).
Two Years Ago: I'd just finished an underrated gem about a bunch of middle age men's odd annual tradition.
How was your reading week?