Whew! What a week. I was only home for 2 nights of it, so it felt incredibly hectic, but I also did get lots of time to read since I spent part of the week taking my son to an out of town basketball camp (I got to read during the day while he was at camp).
Podcast
There WILL be a new podcast this week!
Episode 23, a special episode where Carla from Happiest When Reading and I discuss hyped book and underrated gems of 2019 so far, will air on Wednesday!
New on the Blog
2019 Reader Survey Results…find out about your fellow readers and podcast listeners!
2019 Rock Your Reading Tracker – I used my "Rock Your Reading Tracker" this year to track all my reading stats in real time and figure out who my best recommendation sources are…and, my reading QUALITY improved 42% from last year! The new and improved 2019 tracker is now available for $14.99…get more details here!
Hosted by The Book Date.
This post contains affiliate links (plus: here's your Amazon Smile-specific affiliate link
), through which I make a small commission when you make a purchase (at no cost to you!).
I finished reading…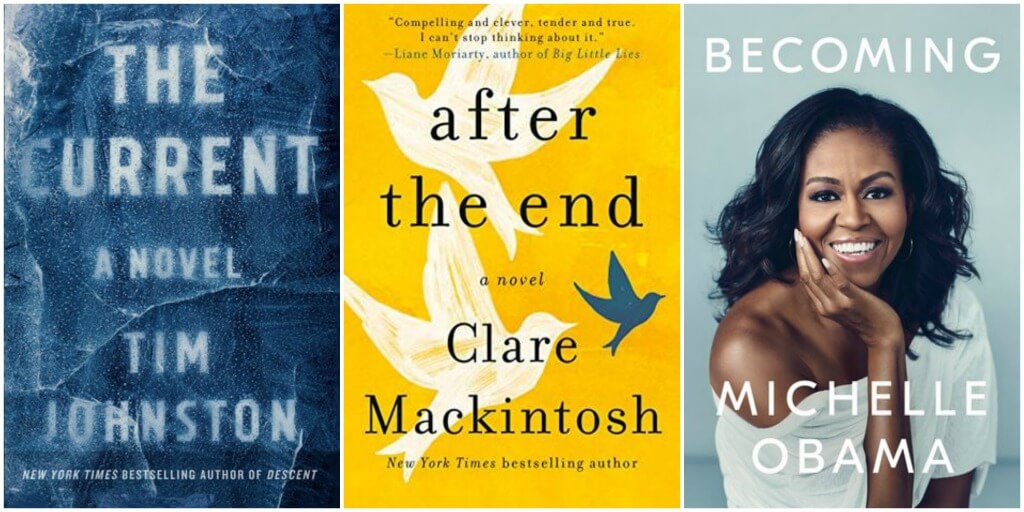 The Current
by Tim Johnston (January 22, 2019)
I really, really liked this one! It's a literary mystery and I flew through the second half. Mini review coming.
Affiliate Link: Buy from Amazon
After the End
by Clare Mackintosh (June 25, 2019)
This novel from a British thriller author was a last minute add for me thanks to Susie at Novel Visits. Two parents with an ill child are forced to make a terrible decision about their son's survival…and they don't agree. I flew through it and it will make an awesome book club pick! Review coming.
Affiliate Link: Buy from Amazon
Becoming
by Michelle Obama (November 13, 2018) – AUDIOBOOK
I preferred the middle half of this audiobook…from when Obama first started working in politics through the beginning of his Presidency when the focus was on how Michelle was adjusting to political life and her feelings about living under the limelight of the Presidency. Mini review coming in an audiobook round-up.
Affiliate Link: Buy from Amazon
I'm currently reading…
The Need
by Helen Phillips (July 9, 2019)
I just started this novel by the author of The Beautiful Bureaucrat (which I loved) that Mary Laura Philpott raved about in Episode 21 of the podcast. Author Rebecca Makkai (The Great Believers) said "maybe it doesn't surprise me that the strangest book I've read about motherhood is also the best."
Affiliate Link: Buy from Amazon
Upcoming reading plans…
I keep saying I'm going to try this book and hopefully I actually will this week…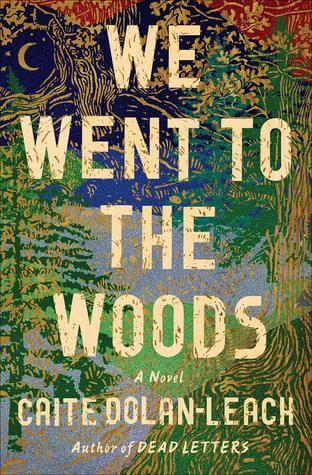 We Went to the Woods by Caite Dolan-Leach (July 2, 2019)
I adored Dolan-Leach's debut novel, Dead Letters (my review), even though it didn't appeal to everyone (think dislikable characters and snarky writing), so I've been looking forward to her sophomore novel about a group of friends to go to live off the grid and things spiral. But, Catherine at Gilmore Guide didn't love it, so I'm going in with caution now.
Affiliate Link: Buy from Amazon
How was your reading week?
Pin this post…