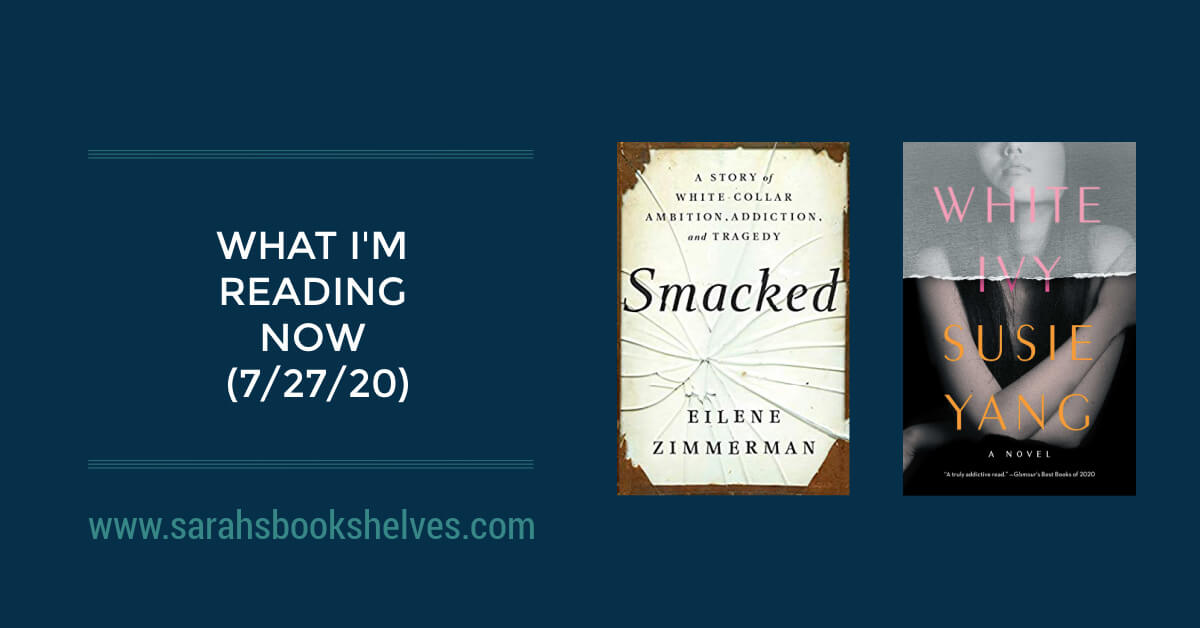 What a week. I'd hoped to get a lot of reading done, but a lot was going on at home, so that didn't happen.
But, I'm starting to plan out my guests for the podcast and put together episode plans. I have my first two episodes back booked (Catherine Adel West, author of Saving Ruby King, and the Fall 2020 Book Preview with Catherine from Gilmore Guide to Books).
Podcast
The podcast is on hiatus until mid-August.
On the Blog
Hosted by The Book Date.
This post contains affiliate links (plus: here's your Amazon Smile-specific affiliate link
), through which I make a small commission when you make a purchase (at no cost to you!).
I finished reading…
Smacked: A Story of White-Collar Ambition, Addiction, and Tragedy by Eilene B. Zimmerman (February 4, 2020) – AUDIOBOOK
5 stars…and it's rare that I rate an audiobook 5 stars! This story about the author discovering her very accomplished ex-husband was a drug addict is heart-breaking, but I could not stop listening. I put all my podcasts aside just to listen to this story.
Affiliate Link: Buy from Amazon
I'm currently reading…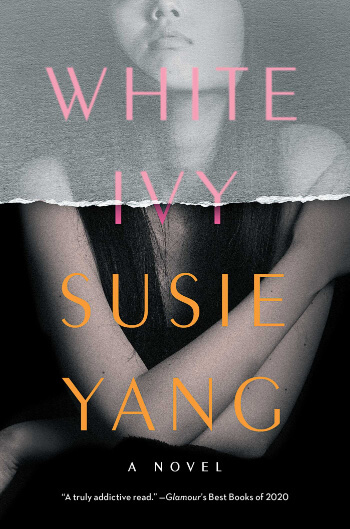 White Ivy by Susie Yang (September 8, 2020)
I'm about 20% through this debut novel about a woman from a Chinese immigrant family and her obsession with her wealthy classmates that's being compared to Social Creature, Necessary People, and Everything I Never Told You. So far, it's more Everything I Never Told You than the others. It's the story of a Chinese American teenager bristling under her immigrant parents' strict rules. It's a promising start!
Affiliate Link: Buy from Amazon
I tried, but wasn't feeling…
Wandering in Strange Lands by Morgan Jerkins (August 4, 2020)
DNF at 44%
I was completely into the first part of this part memoir / part history of the Great Migration, which focused on the low-country and the Gullah Geechee people. But, Part 2 got a bit tedious and I was having trouble focusing. I might pick this up again at some point, but it was the wrong time to be reading something that required this kind of focus.
Affiliate Link: Buy from Amazon
Upcoming reading plans…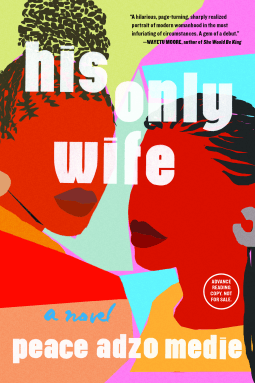 His Only Wife by Peace Adzo Medie (September 1, 2020)
This debut novel from a scholar and women's rights advocate is about a woman who finds independence despite living in an arranged marriage in Ghana.
Affiliate Link: Buy from Amazon
How was your reading week?
Pin this post…