A little bit about life this week…and what I've been watching and listening to before we get to the books.
TV
My husband and I just finished watching OJ: Made in America, which is fantastic and full of tidbits that I'd forgotten or never knew in the first place. Next up (for me, not my husband) is Big Little Lies. Even though I hated the book, I'm planning to give the series a shot. Also, Season 4 of Southern Charm premieres this week and the Food Network is bringing back Iron Chef for a special (Iron Chef Gauntlet) on April 16. Tell me again why this show went off the air?!
Podcasts
I'm a few episodes into S-Town (the new podcast from the producers of Serial) and am completely hooked! It's more like the original Serial than Season 2 was and is also a nice companion to Hillbilly Elegy
 (my review) in its own way. And, I've also been listening to a couple podcasts that focus on blogging and business tips: Brilliant Business Moms, The Strategy Hour, and The Chopped Podcast (technically for food bloggers, but much of their advice can be applied to all kinds of blogs). It's nice to get my head out of the book blogging bubble with these new additions to my podcast queue.
Finally, I shared my commentary on the Book of the Month Club April selections…and there are more pre-releases than usual! Choices are due on Thursday, April 6.
Hosted by The Book Date.
This post contains affiliate links.
I finished reading…
The Twelve Lives of Samuel Hawley
 by Hannah Tinti (March 28, 2017)
Ugh…ya'll. This book never did really turn around for me and I'm having trouble understanding all the hype. I'm definitely in the minority on this one. Mini review to come.
I'm currently reading…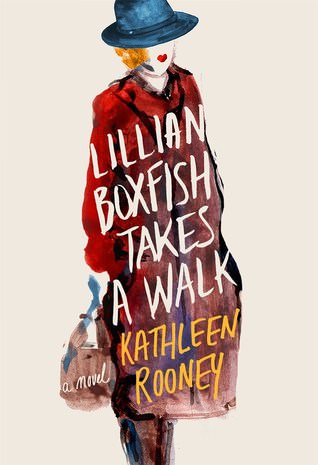 Lillian Boxfish Takes a Walk
 by Kathleen Rooney (January 17, 2017)
I'm almost finished with this one. It's been awhile since I read a book I'd describe as "delightful," but this one kind of is. It's playful and whimsical and nostalgic. It's a very New York book and Lillian is quite a New York character.
Affiliate Link: Buy from Amazon
Upcoming reading plans…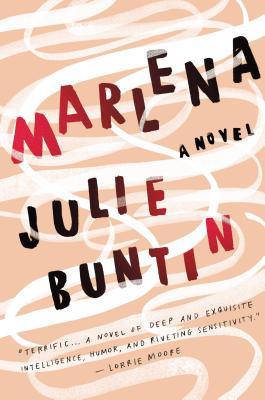 Marlena
 by Julie Buntin (April 4, 2017)
I've actually already sneaked in the first chapter of this story of an ill-fated friendship…and that first chapter was GOOD! I'm looking forward to really diving in after I finish up with Lillian Boxfish.
I was reading…
One Year Ago: I was reading one of my top 3 books of 2016!
Two Years Ago: I was reading about beauty pageants and Beanie Babies.
How was your reading week?