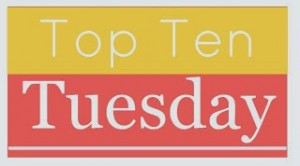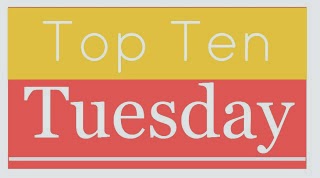 Top Ten Tuesday is a weekly meme hosted by The Broke and the Bookish that asks bloggers to create Top Ten lists on a variety of bookish topics. This week's topic is Top Ten Things Books Have Made Me Want To Do or Learn About.
I was so excited to see this topic on the Top Ten Tuesday list! I've never consciously considered all the topics and/or things I've wanted to do or learn more about as a result of my reading, but once I started, it wasn't easy to stop! There are so many topics and activities that I've pursued as a result of reading that this list could've been much longer. And, isn't igniting your interest in something you may not have come across another way one of the joys of reading?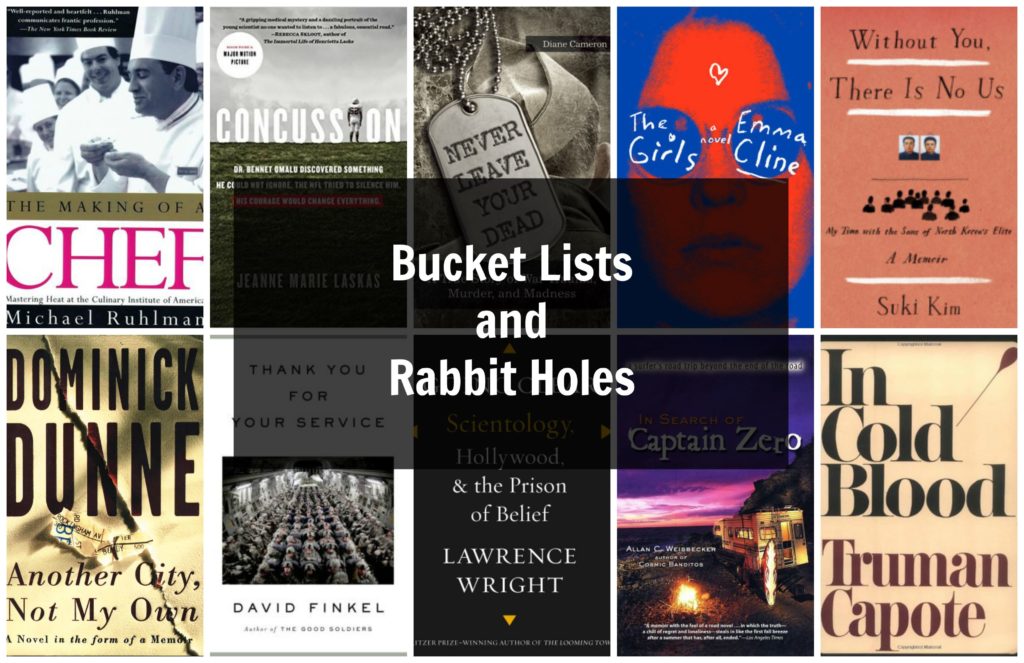 Learn to Cook
The Making of a Chef by Michael Ruhlman…which then led to a Food Network obsession and cooking classes at the Institute of Culinary Education.
CTE in Football Players
Concussion by Jean Marie Laskas…which then led to following countless news stories on this topic.
How the Brain Processes Trauma
Never Leave Your Dead by Diane Cameron, All Is Not Forgotten by Wendy Walker
Manson Murders
The Girls by Emma Cline…which sent me Googling the Manson Murders and got me to add Helter Skelter by Vincent Bugliosi to my TBR list.
North Korea
Without You, There Is No Us by Suki Kim…which got me to add Nothing to Envy by Barbara Demick and the upcoming How I Became A North Korean by Krys Lee to my TBR list.
O.J. Simpson Trial
Another City, Not My Own by Dominick Dunne…which then led to the ESPN 30 for 30 documentary June 17th, 1994 and The People vs. O.J. Simpson mini-series and the addition of O.J.: Made in America documentary to my "to watch" list.  
PTSD in Returning Soldiers
Thank You For Your Service by David Finkel…which then led to Never Leave Your Dead by Diane Cameron.
Scientology
Going Clear by Lawrence Wright…which then led to Troublemaker by Leah Remini.
Learn to Surf
In Search of Captain Zero by Allan C. Weisbecker…which then led to actually learning to surf and spending a week at a surf camp!
Truman Capote
In Cold Blood by Truman Capote…which then led to Capote by Gerald Clarke and The Swans of Fifth Avenue by Melanie Benjamin.