Y'all, I've never hauled a$$ through a book faster in my life! I realized I had 3 days to finish The Heart's Invisible Furies before it was due back to the library and I was only halfway through it's 582 pages. I put aside everything else during my free time to get this done…and I did it!
I also started running again for the first time since my injury in June. I'm taking baby steps and doing run/walk intervals, but it feels good and hard to get back out there. I'd sort of forgotten how running isn't that fun when you're out of running shape.
Don't forget Nonfiction November is starting a week from today! Get all the details here and get your Nonfiction TBR lists ready!
And, in case you missed my most recent Favorite First Lines Instagram post, it's one of my very favorites I've read lately! Follow me at @sarahsbookshelves for more of my favorite first lines.
Hosted by The Book Date.
This post contains affiliate links.
I finished reading…

Ranger Games
by Ben Blum (September 12, 2017)
This is one crazy story (a couple U.S. Army Rangers rob a bank). A bit overly long (not not even close to the point where I'm dying for it to be over), but entertaining and has some interesting insights to chew on. And, keep this one in your back pocket as a great "Dad" gift for the holidays!
Affiliate Link: Buy from Amazon
Reading People
by Anne Bogel (September 19, 2017)
If you're interested in personality types such as the Meyers-Briggs, Enneagram, StrengthsFinder, etc and how to your personality types to your own life, Reading People is an approachable place to start. It doesn't go deep into any of these types, but it's a good overview that can help you decide where you might like to go deep. I listened to it on audio, but recommend either coupling that with the paperback or e-book or just reading it so you can spend more time determining which personality types apply to you.
Affiliate Link: Buy from Amazon
The Heart's Invisible Furies
by John Boyne (August 22, 2017)
THIS BOOK! It's the big, immersive novel I've been looking for all year and it's absolutely fantastic! In the top echelon of 2017 books for sure. It's heartfelt, unexpectedly funny, and powerful. It's one of those rare novels that will stick with you for a very long time. Review to come.
Affiliate Link: Buy from Amazon
I'm currently reading…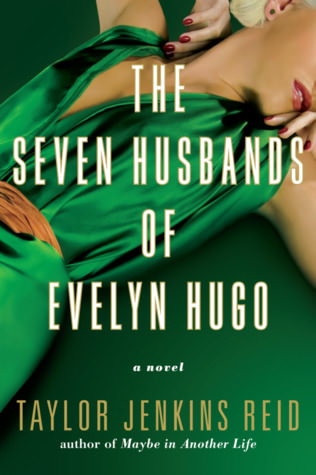 The Seven Husbands of Evelyn Hugo
by Taylor Jenkins Reid (June 13, 2017)
Taylor Jenkins Reid is not an author I normally turn to, but I've been hearing such raves about Evelyn Hugo. Plus, I suspect it's exactly the recovery book I need following The Heart's Invisible Furies.
Upcoming reading plans…
Switching gears to Nonfiction November!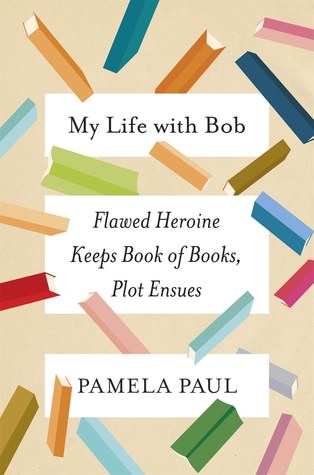 My Life with Bob
by Pamela Paul (June 13, 2017)
The editor of the New York Times Book Review talks about "Bob," her book of books where she recorded every book she read for years. She talks about how the books she read shaped her own life.
I was reading…
One Year Ago: I was reading the books in my last installment of Alcohol & Advil!
Two Years Ago: I was reading a book I wanted to throw across the room by the end…and one I'm still angry I wasted so much time on.
How was your reading week?