We took a long weekend over President's Day to see friends from our old town and it was fantastic. I didn't touch my computer and also avoided my phone a lot more than usual. I read a bit, but mostly hung out with people I love, but don't get to see as often as I'd like. And, I felt rejuvenated afterwards.
Even though I'm always a stress case right before we leave on a trip (i.e. pre-scheduling the podcast, pre-scheduling blog posts, packing for 3 people, doing laundry, planning for having groceries in the house when we get back, etc), I feel like the time and space away from the churn of daily life is so important to avoiding burnout. And, in the case of this trip, to maintaining these friendships from afar.
Podcast
Episode 7 of the Sarah's Book Shelves Live podcast, featuring Ashley Spivey, former Bachelor contestant and founder of #SpiveysClub Facebook Group came out two weeks ago! It's my most downloaded episode yet, so give it a listen if you haven't already! 
And, Episode 8 came out last week! Carla of @happiestwhenreading (one of my reading twins!) and I talked fitting in reading amongst our mom activities, reading goals, and tracking your reading!
Episode 9, featuring Gayle and Nicole from The Readerly Report Podcast, is coming on Wednesday!
New on the Blog
2019 Reader Survey…If you haven't completed the reader survey yet, I'd love your feedback!
2019 Rock Your Reading Tracker – I used my "Rock Your Reading Tracker" this year to track all my reading stats in real time and figure out who my best recommendation sources are…and, my reading QUALITY improved 42% from last year! The new and improved 2019 tracker is now available for $14.99…get more details here!
Hosted by The Book Date.
This post contains affiliate links (plus: here's your Amazon Smile-specific affiliate link
), through which I make a small commission when you make a purchase (at no cost to you!).
Favorite Instagram 
Follow me at sarahsbookshelves
I finished reading…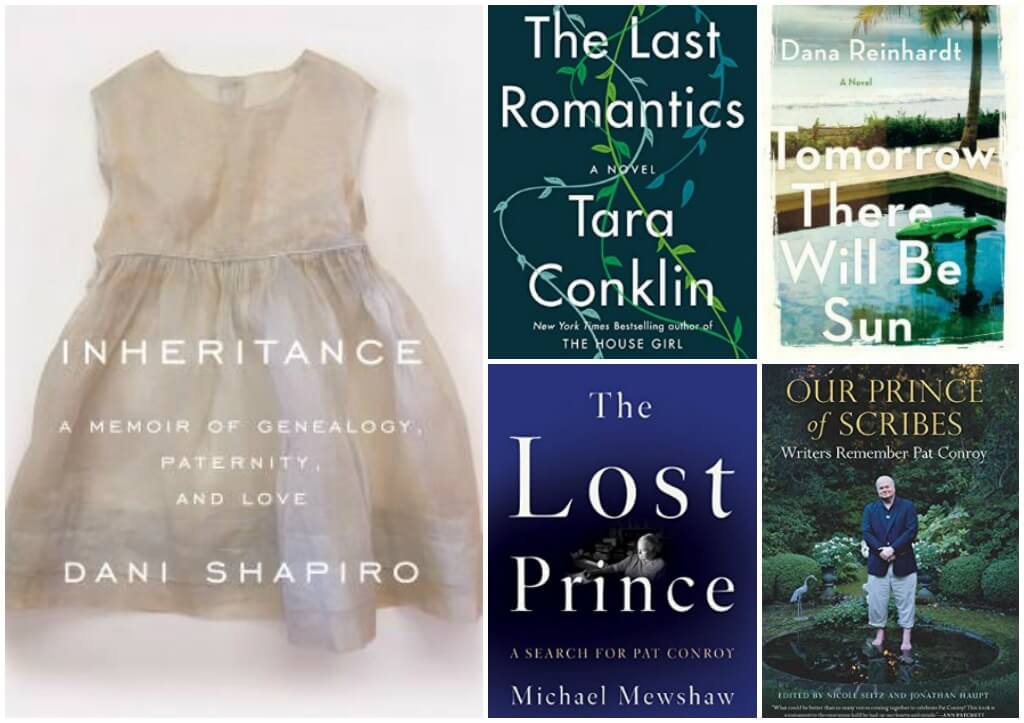 The Last Romantics
by Tara Conklin (February 5, 2019)
Loved! Favorite book of 2019 so far! Mini review here.
Affiliate Link: Buy from Amazon
The Lost Prince: A Search for Pat Conroy
by Michael Mewshaw (February 26, 2019)
This view of Conroy is from a very close friend and provides a different perspective than all the laudatory pieces you read in the media (and in Our Prince of Scribes). It shows both the good and bad and was certainly hard to read at times, but I'm glad I did. Mini review coming soon.
Affiliate Link: Buy from Amazon
Our Prince of Scribes
edited by Nicole A. Seitz (September 15, 2018)
This collection of essays by friends, family, and fellow authors remembering Pat Conroy, my all-time favorite author, is a celebration of him and his work mostly by people who knew him through the literary world (other writers, people that work in publishing, journalists, and a few from the film world). It provides a really different perspective than The Lost Prince and was the perfect book to read alongside it. Mini review coming soon.
Affiliate Link: Buy from Amazon
Tomorrow There Will Be Sun
by Dana Reinhardt (March 12, 2019)
I was hoping for a vacation book along the lines of Siracusa (which it was compared to), but this one was very much average. It was an easy read, so I finished it, but I felt like I'd read it before. Mini review coming in mid-March.
Affiliate Link: Buy from Amazon
Inheritance
by Dani Shapiro (January 15, 2019)
This memoir about Shapiro's experience discovering her father was not her biological father through an online DNA test was emotional and an interesting look into a new phenomenon brought on by the simple and cheap online DNA test. It went places I wasn't expecting (good!), but did go over the top with theological and philosophical theory at times. Still, it's 4 stars and would make an excellent book club pick. I'm definitely interested in reading her previous memoir about marriage, Hourglass.
Affiliate Link: Buy from Amazon
I'm currently reading…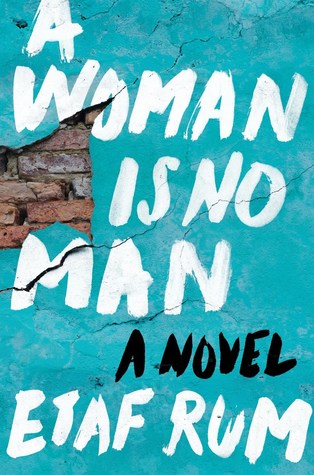 A Woman is No Man
by Etaf Rum (March 5, 2019)
This debut novel from the woman behind @booksandbeans was my February Book of the Month pick and is getting lots of love over on Instagram. I heard it's an emotionally tough read, though. I'm literally just starting it, so don't have much to say yet.
Affiliate Link: Buy from Amazon
Upcoming reading plans…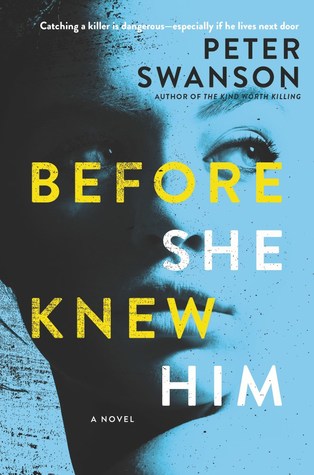 Before She Knew Him
by Peter Swanson (March 5, 2019)
I read Swanson's thriller The Kind Worth Killing in December and I'm picky about my thrillers. So, I was excited that I actually liked it! This one is about a psychologically unstable suburban housewife who has suspicions about her neighbor. Fingers crossed I'll like this one too.
I was reading…
One Year Ago: I first read one of my now go-to favorite brain candy authors.
Two Years Ago: I read two slim novels that I rated 5 stars, but that haven't stuck with me all that much.
How was your reading week?