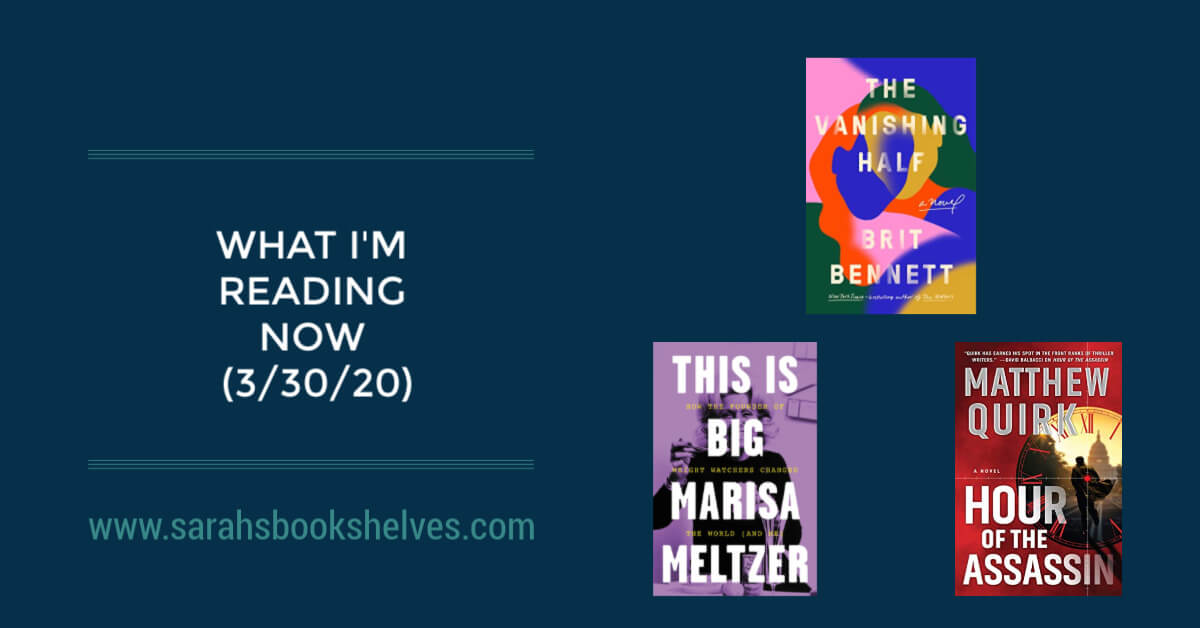 Week 2 of #socialdistancing…was a bit better than last week. Don't get me wrong, this is still incredibly hard (Emily W. King PHD said it best via @hodakotb's Instagram account). But, I think we got into more of a routine. I exercised 6 days (which is my usual), lined up some virtual tutoring for my kids since they will not go back to school this year (and got some workbooks they can do on their own), negotiated with my husband to get a couple hours of work in at his office he rents up the street (he's the only one that goes there, so it's safe), and took my kids to do some meaningful outdoor activities. I didn't read much until the end of the week, but once the end of the week hit, I plowed through some reading. We also added Tiger King to our Netflix line-up along with The Office (this is actually an excellent Alcohol & Advil Netflix pairing!). 
On the reading front, this is the time of year when I focus on reading books that have the potential to be included in my 2020 Summer Reading Guide (coming in mid / late May). And, this works out well since lighter books are working better for my coronavirus mental state anyway. 
Finally, next week was supposed to be my kids' Spring Break and, even though we're obviously not going on the trip we'd planned, I'm still planning to "observe" Spring Break at home. This means no homeschooling work, no podcast / blog work, no new podcast episode, and lots of reading and spending time outdoors instead. My mental state absolutely needs this right now.
Podcast
Mini Episode 52, A Couple Differing Opinions with Sarah Verity Collica (@seize_the_page) aired last week.
And, the Spring 2020 Book Preview with Catherine from Gilmore Guide to Books will air this Wednesday.
New on the Blog
Hosted by The Book Date.
This post contains affiliate links (plus: here's your Amazon Smile-specific affiliate link
), through which I make a small commission when you make a purchase (at no cost to you!).
I finished reading…
Hour of the Assassin by Matthew Quirk (March 31, 2020)
This espionage thriller was my March BOTM pick and is definitely out of my wheelhouse, but it's perfect for my current mental state! Super immersive and propulsive, totally plot driven, and really short chapters. I've got about 100 pages left and I'm on pace to have finished it in 3 days (which is lightening fast for me in corona life).
Affiliate Link: Buy from Amazon
The Vanishing Half by Brit Bennett (June 2, 2020)
Bennett's debut novel, The Mothers (my review), was one of my favorite books of 2016. So, I had high expectations for her sophomore novel. The beginning was slow going, but once I had longer chunks of time to read, I finished the last 60% in 2 days. I didn't love it as much as The Mothers, but I did end up really liking it. She covers some intriguing topics (race and levels of class within a race, identity, gender identity, family) and her writing is still gorgeous. This is a character-driven story and may not be the perfect book for the distracted mental states many people are experiencing. Mini review to come.
Affiliate Link: Buy from Amazon
I'm currently reading…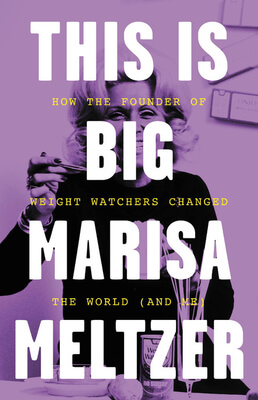 This is Big by Marisa Meltzer (April 14, 2020)
This quasi-memoir weaves together the story of Jean Nidetch (the founder of Weight Watchers) with the author's lifelong struggle with weight and her own journey through the Weight Watchers program. I haven't heard much about it, but I was pulled in by the beginning snippet I read. It also seems like a book that will go down easy, which is what I need right now. I'm literally just starting it, so I don't have any thoughts yet.
Affiliate Link: Buy from Amazon
I tried, but wasn't feeling…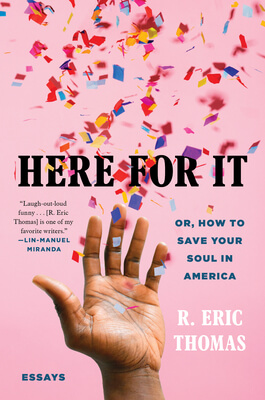 Here For It by R. Eric Thomas (February 18, 2020) – AUDIOBOOK
I started this memoir / essay collection on audio before the coronavirus pandemic really hit, but once things got bad, I just couldn't focus on it at all. I can't even say whether it was my mental state's fault or the book's fault. I'm going to chalk it up to a case of not the right book for this moment.
Affiliate Link: Buy from Amazon
Upcoming reading plans…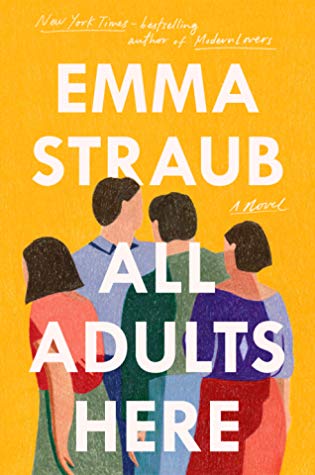 All Adults Here by Emma Straub (May 4, 2020)
A super buzzy family drama by the author of Modern Lovers and The Vacationers. Annie Jones rated it 5 stars.
Affiliate Link: Buy from Amazon
How was your reading week?
Pin this post…