Apparently, last week was the week of DNFs…ugh. And, I wish I'd DNF'd the one book I did finish. So, in an effort to jolt myself out of this reading slump, I picked up a September release that I've been anticipating all year long. I loved the author's 2015 debut and had already heard great things about her sophomore effort from a source who has steered me right multiple times this year (Annie B. Jones of From the Front Porch podcast)!
In other news, I finally have some clarity about my back injury. It's not actually a back injury at all! I have inflammation in both my SI joints and some tendonitis in my right abductor. All this is putting pressure on my lower back. I'm visiting yet another doctor about possibly getting a cortisone shot next week. I'm still not allowed to run or swim…but have been riding my bike and doing strength work instead.
Hosted by The Book Date.
This post contains affiliate links.
I finished reading…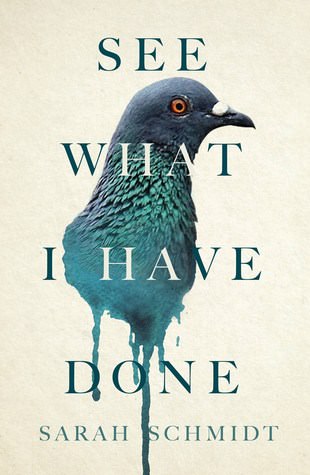 See What I Have Done
 by Sarah Schmidt (August 1, 2017)
I didn't DNF this one, but I kind of wish I had. I quickly got bored with the story. Mini review to come.
I'm currently reading…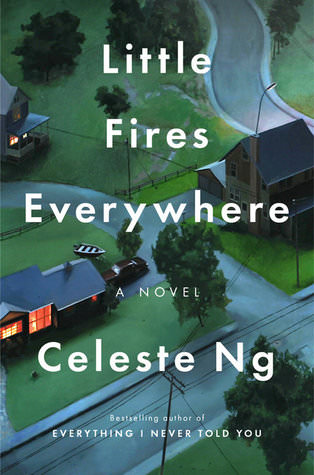 Little Fires Everywhere
 by Celeste Ng (September 12, 2017)
Yep, I'm already reading a September release! I figured Ng's sophomore effort following her runaway hit debut, Everything I Never Told You (my review), was a safe bet for jolting me out of my reading slump. I'm about 40% into this story about a family and the community of Shaker Heights and am engrossed! At first, I didn't know what direction it would take other than "family novel" (I admittedly didn't read the blurb very carefully), but it's taken an interesting turn!
Affiliate Link: Pre-Order from Amazon 
I tried, but wasn't feeling…

The Lauras
 by Sara Taylor (August 1, 2017)
I made it through 28% of this novel before getting bored with the story. It's a shame because the writing is good and I really liked her debut, The Shore (my review).
Careers for Women
 by Joanna Scott (July 25, 2017)
This Mad Men-esque novel had gotten excellent reviews and I initially loved the writing, but I couldn't see the point of the story by 32%. There were two storylines that felt far away from each other with no signs of intersecting anytime soon.
Upcoming reading plans…
Unless one of my library holds comes in, I'm going to continue with August releases!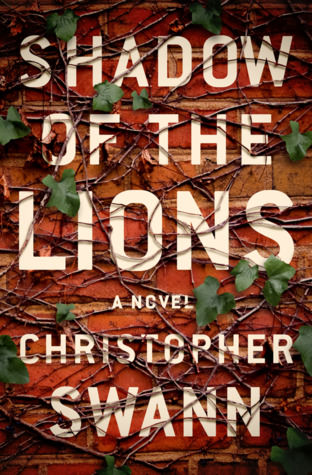 Shadow of the Lions
 by Christopher Swann (August 1, 2017)
This campus coming of age story was recommended (and blurbed) by Ed Tarkington (author of Only Love Can Break Your Heart, one of my favorite books of last year). Y'all know I'm a sucker for these types of books, so I hope this works out. Fellow Virginians – I peeked at the first few pages and thought the school in the book sounded familiar (my guess was Woodberry Forest School in Orange, VA). Turns out the author is a WFS grad, so I'm guessing the school in the book is a thinly veiled WFS! Should be interesting…
I was reading…
One Year Ago: I was reading one of my favorite summer books of last year!
Two Years Ago: I was reading one of the big stinkers of 2015.
How was your reading week?