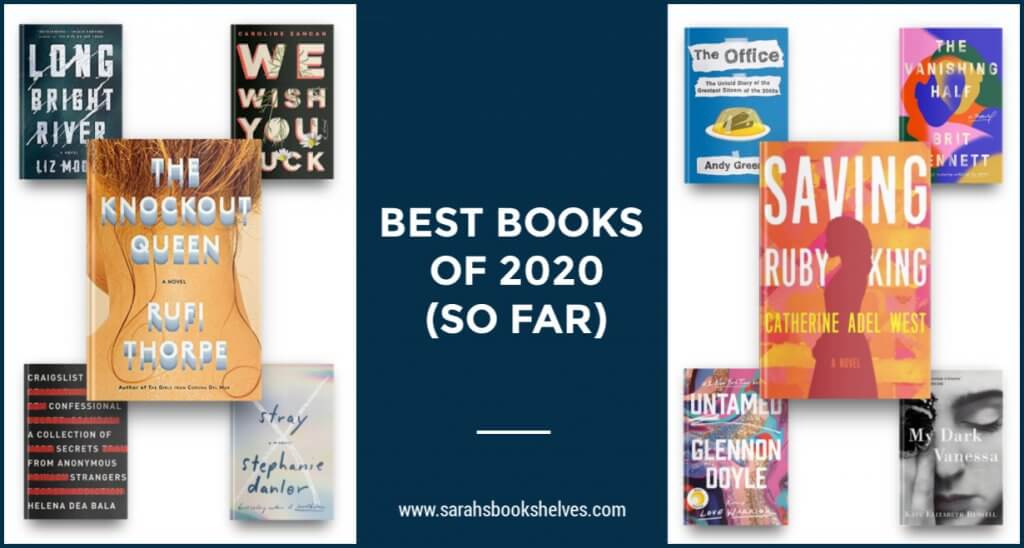 Though 2020 hasn't been quite the reading year I was hoping for (my distracted mental state, lack of time to read, and not quite as great a crop of books as last year), I've still got 10 excellent books to share with you!
I've read 47 books (3 more than last year at this point) and liked 83% of the books I read (about the same as last year). My average star rating is 4.01 (although, this is skewed high because y'all know I don't finish many books I don't like) and I've read five 5 star books this year (compared to 7 at this point last year). Despite these stats seeming mostly the same or better than last year's, I think I feel like this year's reading hasn't been as solid because I haven't read as many 5 star books. We'll see what happens by the end of the year.
Diversity
I also wanted to share where I am with my diversity stats so far this year. 17% of my books read are by authors of color (better than my 12% last year). But, let's face it…12% and even 17% are not good enough. So, I'm committed to increasing this number by the end of the year.
34% of my books read are diverse books (meaning feature marginalized characters, but this includes other categories of marginalization like LGBTQIA, etc), compared to 25% last year.
I've also broken out my diversity stats for May and June only (i.e. when I renewed my focus on reading books by authors of color and specifically black authors):
Books by Authors of Color: 25%

Books by Black Authors: 19%

Diverse Books: 44%
I will continue to be transparent with y'all about my diversity stats as the year progresses.
This post contains affiliate links (plus: here's your Amazon Smile-specific affiliate link
), through which I make a small commission when you make a purchase (at no cost to you!).
My Best Books of 2020 So Far
Craigslist Confessional
by Helena Dea Bala (Out July 7, review and podcast episode to come)
A collection of deeply raw, personal, and true stories collected via a Craigslist ad…
Long Bright River
by Liz Moore (my review)
A literary police procedural with some character-driven family drama thrown in…
My Dark Vanessa
by Kate Elizabeth Russell (my review)
An uncomfortable, totally messed up, horrifying, heartbreaking, yet riveting debut novel…
Saving Ruby King
by Catherine Adel West (review to come)
The incredible 5 star debut novel I JUST finished…
Stray by Stephanie Danler (my review)
One of the most raw memoirs I've ever read, yet immersive and riveting…
The Knockout Queen by Rufi Thorpe (my review)
A dark coming of age story featuring two endearing characters who are outsiders in their own ways…
The Office: The Untold Story of the Greatest Sitcom of the 2000's 
by Andy Greene (my review)
A much welcome brain break for me during quarantine…
The Vanishing Half by Brit Bennett (my review)
A gorgeously written story about race, family and identity, told through the eyes of four unforgettable women (the Vignes twins and their respective daughters)…
Untamed by Glennon Doyle (review to come)
The book that was like going to therapy during quarantine and a must read for women…
We Wish You Luck
by Caroline Zancan (my review)
A campus novel with out of this world writing (and my first 5 star book of 2020!)…
Honorable Mention…
Open Book 
by Jessica Simpson (my review)
The most surprising book of the year…
What are your favorite books so far this year?
Pin this post…