We were bracing for big impacts from Hurricane Florence in Virginia this weekend, but thankfully we just ended up with some rain…not even any wind to speak of. I'm so glad we escaped most of the damage (less glad that the kids' school was needlessly canceled on Friday), but feel horrible for those in North and South Carolina who didn't. I have a particular soft spot in my heart for Wilmington, NC as I lived there for a summer during college, so I hate to see Wilmington residents going through all this.
On a happier note, We Were the Lucky Ones
by Georgia Hunter (author Q&A), which I know many of you read and loved, was selected at the 2018 One Book for Thomas County, GA (home of The Bookshelf in Thomasville and From the Front Porch podcast)! 
Finally, I made my second guest appearance on a podcast last week…this time I joined Gayle Weiswasser and Nicole Bonia on The Readerly Report to break down Celebrity Book Clubs! Listen here (it's the 9/14/18 episode).
Hosted by The Book Date.
This post contains affiliate links (plus: here's your Amazon Smile-specific affiliate link
), through which I make a small commission when you make a purchase (at no cost to you!).
Favorite Instagram 
Follow me at sarahsbookshelves (click here to see full post)
I finished reading…
Tell Me Lies by Carola Lovering (June 12, 2018)
Tell Me Lies explores sociopathic behavior and the girls that get mixed up in it from Lucy's and Stephen's alternating perspectives. It was a somewhat uncomfortable read, yet I was absolutely riveted. Part of me thinks this is the kind of book every high school girl should read as a cautionary tale, but it might also completely destroy her capacity to trust. And, I'm sure the many women who have experienced this type of relationship at some point in their lives will identify (but also be totally frustrated with) Lucy.
Affiliate Link: Buy from Amazon
I'm currently Reading…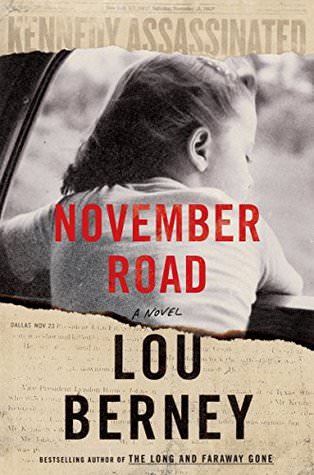 November Road by Lou Berney (October 2, 2018)
I'm almost three quarters of the way through my September Book of the Month pick…a historical fiction thriller centered around a cat and mouse chase connected to the JFK assassination. And, it's just so-so. I expected it to have more of a page turning vibe than it does and I don't really care what happens to these characters.
Affiliate Link: Amazon
I tried, but wasn't feeling…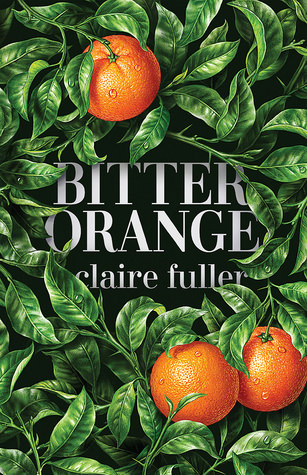 Bitter Orange by Claire Fuller (October 9, 2018)
DNF at 24%
Sigh…I loved Fuller's previous two novels, Our Endless Numbered Days and Swimming Lessons
, but this one was sloooow. The writing was too descriptive and focused too much on architecture. I also couldn't get a good sense of Frances (the main character)…she felt vague and the whole story felt hazy. There was supposed to be simmering tension similar to Tangerine, but I felt absolutely zero tension.
Upcoming reading plans…
A Cloud in the Shape of a Girl by Jean Thompson (October 9, 2018)
This Midwestern family novel focusing on three generations of women came to me unsolicited from the publisher. It's the kind of premise that I've absolutely loved before, but could also be the type of book where nothing ever happens. We'll where it lands!
I was reading…
One Year Ago: I was embarking on a bit of a reading slump…similar to this year!
Two Years Ago: I was reading a massively popular book that I didn't love…and my review of it is still one of my best performing reviews of all time.
How was your reading week?